We are offering different kinds of sponsorship options so that you can engage even more with our event. If you would like to upgrade your visibility at our conference, please have a look at the sponsoring options and get in touch with our Event Manager, Denise Valdix. She will be happy to find the right package for you.
Our partners and sponsors
Our platinum sponsor 2022:
ECHO Instruments was established in 1992 and since its establishment is present worldwide with production of high-quality innovative instruments in ecology,  pharmacy, biotechnology, industry, and science. Company ECHO Instruments is one of worldwide market leaders in production of automatic biodegradation analysers – respirometers. Dedicated people, advanced R&D and striving to be the best have launched the company in dimensions that seemed unreachable in just recent past.
Our Values
We have an uncompromising dedication to integrity, moral principles, the intrinsic worth of individuals, and the value of relationships. We will strive to treat our co-workers, customers, distributors, and vendors as we would want ourselves to be treated; that is, with the utmost honesty, fairness, and courtesy.
Our moto
"Quality is, what makes Us the Best"
Our gold sponsors 2022:
The Biotec story stretches back nearly three decades to humble beginnings. Today we are a world leader in fully biodegradable and compostable materials
and we continue to grow, develop, and pioneer new paths for bio-based and compostable applications.
We develop and produce sustainable biopolymer compounds made from plant-based renewable resources with a broad variety of properties, such as processability, durability, end-of-life options and characteristics developed for specific regions and markets.
Our GMO-free and plasticiser-free products return to their source to complete the natural life cycle that ends where it begins.  A broad range of environmental and industrial standards ensure that customers and consumers can count on consistency and quality.
Finding the best solution for both our customers and

the

environment is at the core of our activities and is driving our efforts.
DIN CERTCO is your partner for all aspects of conformity assessment. We certify and register a wide range of products, services, specialist companies and people.
Certification or registration offers you the opportunity to document compliance with specified requirements and to give the user the necessary assistance in choosing a product or service. Your goal is to prove the quality, safety, performance and reliability of your products. DIN CERTCO finances itself from fees for its services. It does not receive any grants from third parties.
The FKuR group is a medium-sized, privately held group of companies focusing on the development, production and marketing of high-quality special compounds and the distribution of plastic specialties.
The group currently includes FKuR Kunststoff GmbH, one of the leading suppliers of bioplastics compounds and recyclates for flexible packaging solutions and engineering applications, and FKuR Polymers GmbH, specializing in the development and production of TPE and PP / PE compounds.
The product portfolio of the FKuR group comprises the FKuR Kunststoff GmbH product groups marketed as Bio-Flex®, Biograde®, Ceroflex®, Fibrolon®, Terralene®, Terraprene®, Terrasol® as well as the FKuR Polymers brands Macoprene®, Macolen® PE and Macolen® PP. The distribution business comprises the biobased PE 'I'm green™' of Braskem, the biobased PET Eastlon of the FENC group as well as high-quality recyclates of KASKADA ltd. .

Neste (NESTE, Nasdaq Helsinki) creates solutions for combating climate change and accelerating a shift to a circular economy. We refine waste, residues and innovative raw materials into renewable fuels and sustainable feedstock for plastics and other materials. We are the world's leading producer of sustainable aviation fuel and renewable diesel and developing chemical recycling to combat the plastic waste challenge. We aim at helping customers to reduce their greenhouse gas emissions with our renewable and circular solutions by at least 20 million tons annually by 2030. Our ambition is to make the Porvoo oil refinery in Finland the most sustainable refinery in Europe by 2030. We are introducing renewable and recycled raw materials such as liquefied waste plastic as refinery raw materials. We have committed to reaching carbon-neutral production by 2035, and we will reduce the carbon emission intensity of sold products by 50% by 2040. We also have set high standards for biodiversity, human rights and supply chain. We have consistently been included in the Dow Jones Sustainability Indices and the Global 100 list of the world's most sustainable companies. In 2021, Neste's revenue stood at EUR 15.1 billion. Read more: neste.com

Normec OWS is an independent and ISO 17025 accredited laboratory with extensive experience in the field of assessing biodegradability, compostability and ecotoxicity of various materials such as polymers, paper & board, packaging, consumer goods, food service ware, films & bags, inks, additives, adhesives, etc. Normec OWS is headquartered in Ghent, Belgium but also has a USA-based lab since 2021.
In the last 30+ years Normec OWS has tested 15,000+ samples for 1,500+ clients all over the world. As a matter of fact, we may account some of the most renowned producers of bioplastics and compostable materials between our customers (BASF, Danimer, Huhtamaki, Natureworks, Novamont, PTT-MCC Biochem, Stora Enso, …).
Normec OWS is often suggested as preferred laboratory by our customers, as we are recognized by all certification bodies worldwide active in the field of compostability. All testing is performed under conditions of strict quality control, confidentiality and with an independent and objective scientific approach, as Normec OWS is not involved in any product development itself.
Normec OWS is member of several industry associations and participates actively in several normalization organizations such as ASTM, CEN and ISO as well as in various certification committees such as BPI, Din-Certco and TUV-Austria.
TÜV AUSTRIA brings safety, quality, innovation, environmental protection and entrepreneurial interests to a common denominator. From industrial enterprises, commercial and handicraft enterprises to the health and communal sectors to scientific and research institutions. More than 2,900 employees in over 30 countries are working for our customers and partners worldwide. With customised services in the areas of testing, inspection, cyber security, data protection and certification as well as training and further education. The international orientation of the TÜV AUSTRIA Group and a wide range of national and international authorisations make TÜV AUSTRIA your competent and reliable partner. From project planning to realisation and use. Competence, diversity, international orientation and tradition form the basis of the service portfolio for integrated safety, quality, environmental and technical resource management. TÜV AUSTRIA creates safety and added value with all its activities. For our customers and partners, for our employees. Documents produced by TÜV AUSTRIA are recognised throughout the European Economic Area and beyond in many countries around the world. This brings a high degree of legal certainty and acceptance in the economy, with authorities and in the public. By taking over the bioplastics certification activities of Vincotte exactly 5 years ago, TÜV AUSTRIA, which celebrates its 150th anniversary this year, has become the leading certification body for bioplastics and is the only one able to certify according to the OK compost (since 1995) and Seedling (since 2012, another anniversary) conformity marks. TÜV AUSTRIA is pleased to celebrate the 25th anniversary of the Seedling logo with you.
Our silver sponsor 2022:
Columbus Instruments (Columbus, Ohio) are the manufacturers of the world's most sensitive respirometer for Aerobic and Anaerobic tests for bioplastic degradation studies. Capable of detecting 0.2μL/hour of CO2 production and O2 consumption, the Micro-Oxymax has been internationally approved for marine, compost, soil, and aqueous environment testing.
Thanks to the recent opening of their European office in Dublin, Ireland, industries and research institutes across the continent have been able improve and streamline their biodegradability testing capabilities in-house. Come visit our booth to learn more.

Founded in 2022, in Newark, Delaware, Covation Biomaterials is a leading global innovator offering a product portfolio of high-performance, sustainable solutions. The company builds on its rich DuPont legacy of groundbreaking scientific innovation and continues to deliver novel solutions at scale across multiple industries, including apparel, carpeting, footware, cosmetics, food and packaging. Through product lines such as Sorona®, Susterra® and Zemea®, the mission of Covation Biomaterials is to deliver the sustainable building blocks that will enable customers to provide bio-based products accessible to everyone.
CovationBio produces 1,3 propanediol, from a renewable, sustainable and responsibly managed industrial dent corn feed stock. Products are marketed under the brands: Susterra® propanediol and Zemea® propanediol. This material is also used to produce Sorona® polymer for apparel and carpet applications.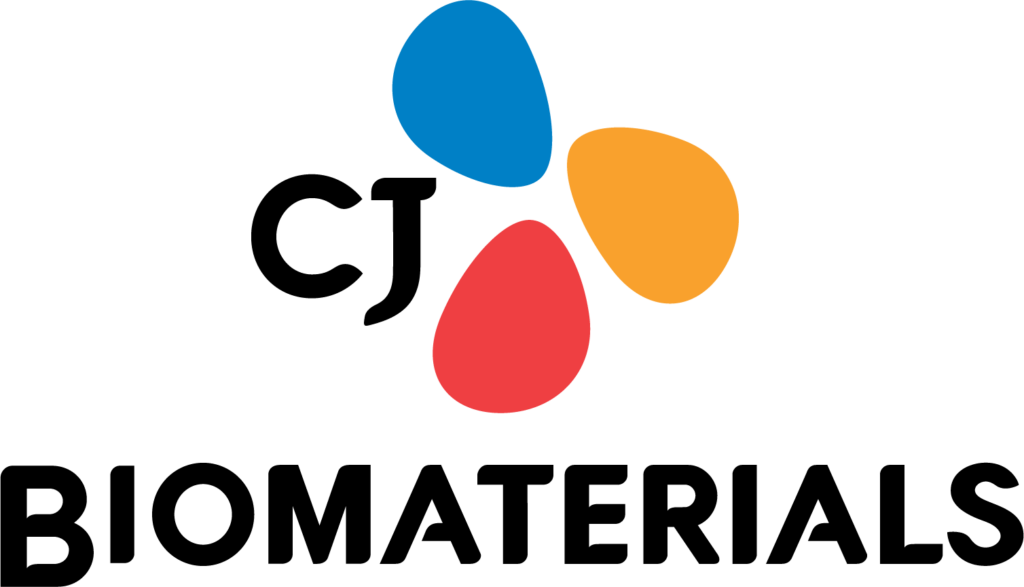 CJ Biomaterials, a business unit of CJ BIO, is a part of CJ CheilJedang, a global lifestyle company with a vision to inspire a new life filled with health, happiness and convenience. CJ Group has organized its business portfolio into four core sectors: Food & Food Service, Bio & Pharma, Entertainment & Media, and Retail & Logistics. CJ BIO is the world's leading supplier of fermentation-based bioproducts for animal nutrition, human nutrition, and biomaterials at its thirteen manufacturing facilities worldwide. It is the mission of CJ Biomaterials to develop meaningful solutions to the global problem of plastic waste and other sustainability challenges at scale. CJ Biomaterials has been working toward bio-based chemicals and biopolymers as part of a long-term vision to expand into technologies that can help create a more sustainable future. CJ Biomaterials is the world leader in the manufacture of amorphous polyhydroxyalkanoates (aPHAs). As a standalone, it has strong biodegradability properties and can potentially lead to marine biodegradable, or home compostable products in a variety of applications. In conjunction with other biopolymers, CJ Biomaterials PHAs can improve mechanical properties, such as toughness, strength, and ductility. Learn more about amorphous PHA technology at: https://www.cjbio.net.

NatureWorks is an advanced materials company offering a broad portfolio of biopolymers and biochemicals made from renewable resources. With performance and economics that compete with oil-based materials, naturally advanced Ingeo™ biomaterials are valued for their unique functional properties and used in products from coffee capsules and appliances to tea bags and 3D printing filament. NatureWorks is jointly owned by Thailand's largest ASEAN leading integrated petrochemical and refining company, GC, and Cargill, which provides food, agriculture, financial and industrial products and services to the world. For more information visit natureworksllc.com or follow NatureWorks on Twitter at @natureworks.
Sukano is a global specialist in the development and production of additive and color masterbatches and compounds for polyesters, biopolymers, and specialty resins. The company is driven by expertise and devotes its technical knowledge to developing innovative products and highly specialized solutions.The company is a family-owned business headquartered in Switzerland, with additional manufacturing facilities strategically located in the USA and Malaysia. Sukano is able to leverage its global knowledge base to provide outstanding local support, creating additional value for customers through flexibility, reliability, technical expertise and agility.The pioneering and entrepreneurial spirit that the company was founded upon continues to this day. The emphasis on partnerships and collaborations that catalyze change and drive sustainable business models and innovative products is at the heart of this effort. For more information, visit www.sukano.com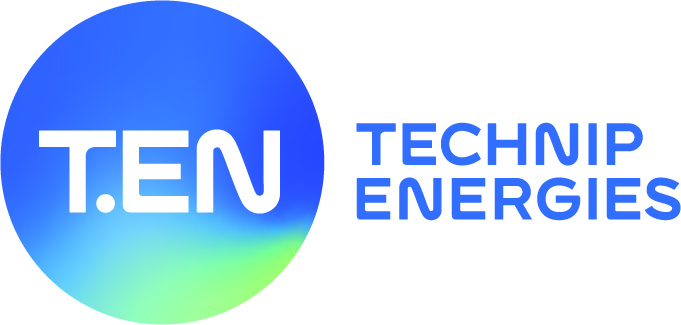 Technip Energies is a leading Engineering & Technology company for the energy transition, with leadership positions in LNG, hydrogen, ethylene and a growing market position in blue and green hydrogen, sustainable chemistry and CO2 management.We offer a robust project delivery model supported by extensive technologies, products and services.Operating in 34 countries, our 15,000 people are fully committed to bringing our client's projects to life, breaking boundaries to accelerate the energy transition for abetter tomorrow.Find out more at: www.technipenergies.com.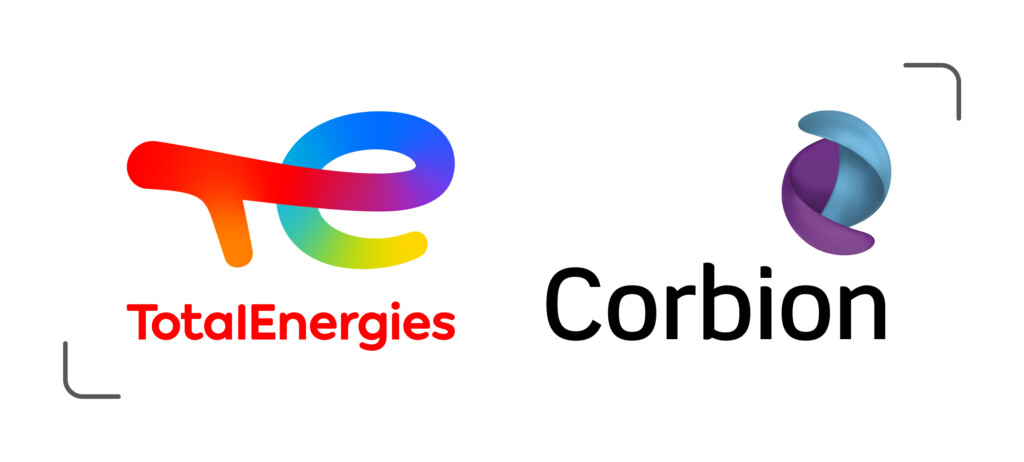 TotalEnergies Corbion (formerly known as Total Corbion PLA) is a global technology leader in Poly Lactic Acid (PLA) and lactide monomers. PLA is a biobased and biodegradable polymer made from annually renewable resources, offering a reduced carbon footprint versus many traditional plastics. The Luminy® PLA portfolio, which includes both high heat and standard PLA grades, is an innovative material that is used in a wide range of markets from packaging to consumer goods, fibers and automotive. TotalEnergies Corbion, headquartered in the Netherlands, operates a 75,000 tons per year PLA production facility in Rayong, Thailand and has recently announced the intention to build a second plant in Grandpuits, France. The company is a 50/50 joint venture between TotalEnergies and Corbion. www.totalenergies-corbion.com
WACKER is one of the world's leading and research-intensive chemical companies, with total sales of 6,21€ billion (2021). As a committed partner to the plastics industry, WACKER's VINNEX® product range helps to unleash the potential of biodegradable plastics. In this way they can be processed like standard thermoplastics on conventional plastic-processing machinery, while the mechanical properties are sufficiently improved. VINNEX® and VINNEX® eco additives act as compatibilizers for different biopolyesters and fillers, and improve the final material's flexibility, softness, impact resistance, but also the processing. The products can lower the viscosity of the melt and increase the melt strength at the same time. And with the new preblended versions, they can be even easier integrated into the production process at the customer site. 
Our bronze sponsors 2022: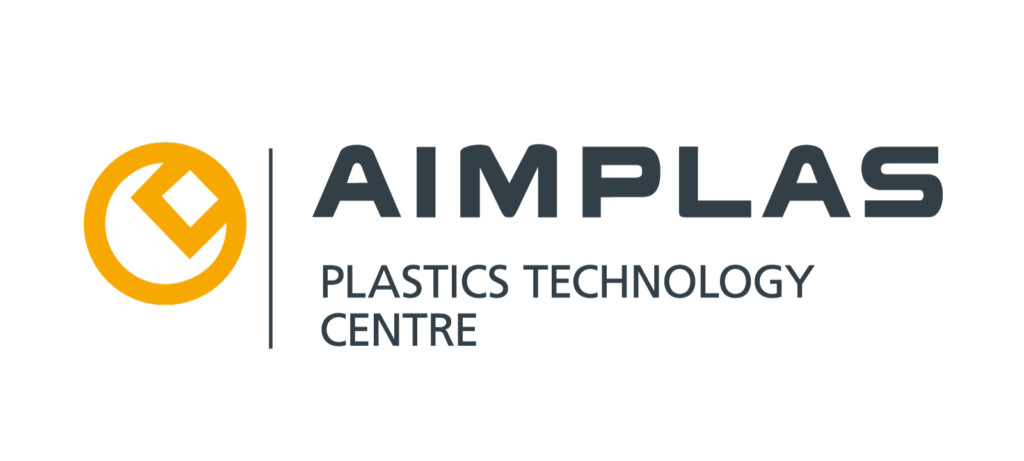 AIMPLAS is a technology centre with 30 years of experience in the plastics industry. We provide solutions to companies throughout the value chain, from raw material manufacturers to plastic processors and end users. Our purpose is twofold: we add value to companies so that they can create wealth and provide employment and we work to solve the challenges facing the use of plastic in today's society in order to improve people's quality of life and ensure environmental sustainability. We have over 11,000 m2 of facilities with cutting-edge technology, over 30 pilot plants are available to test all plastic processing applications, including thermoplastic, thermoset and composite processing and our laboratories have the highest number of accreditations for plastics according to the UNE-EN ISO/IEC 17025 standard.
Our media partners 2022: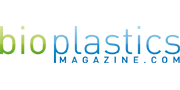 bioplastics Magazine
bioplastics MAGAZINE is the global number one trade magazine dedicated exclusively to biobased- and biodegradable bioplastics. It is complemented by basic books and high class conferences, such as the PLA World Congress, the PHA World Congress, bio!PAC, bio!CAR and bio!TOY as well as the Bioplastics Business Breakfasts @ K'show. With an average print run of 5000 (depending on large events such as exhibitions or conferences) the estimated number of readers is of course much higher, as many copies of bioplastics MAGAZINE are circulated or passed on to other interested readers. www.bioplasticsmagazine.com

EU-Recycling
EU-Recycling – Facts, Background, Reports made in Europe
The specialist magazine EU-Recycling deals editorially with topics from the field of recycling, waste disposal and circular economy. It presents new recycling processes, systems and machines. The magazine also observes the environmental technology industry locally and globally, publishes market reports, company portraits, news and comments on important laws at federal and state levels and the latest EU regulations in the field of waste management. More information:
eu-recycling.com 
EuropaBio
EuropaBio promotes an innovative and dynamic European biotechnology industry. EuropaBio and its members are committed to the socially responsible use of biotechnology to improve quality of life, to prevent, diagnose, treat and cure diseases, to improve the quality and quantity of food and feedstuffs and to move towards a biobased and zero-waste economy. More information: www.europabio.org

EUWID
Successful decision-makers from the retail and branded goods sectors as well as packaging buyers and producers rely on EUWID Verpackung for industry news. We report on current price trends in Europe and provide detailed market analysis and news from the German and international packaging sector as well as the logistics industry. In print and online, you get all the information you need – up to date, compact and independently sourced. Every week, EUWID Verpackung gives you a concise overview of the key information influencing the packaging market.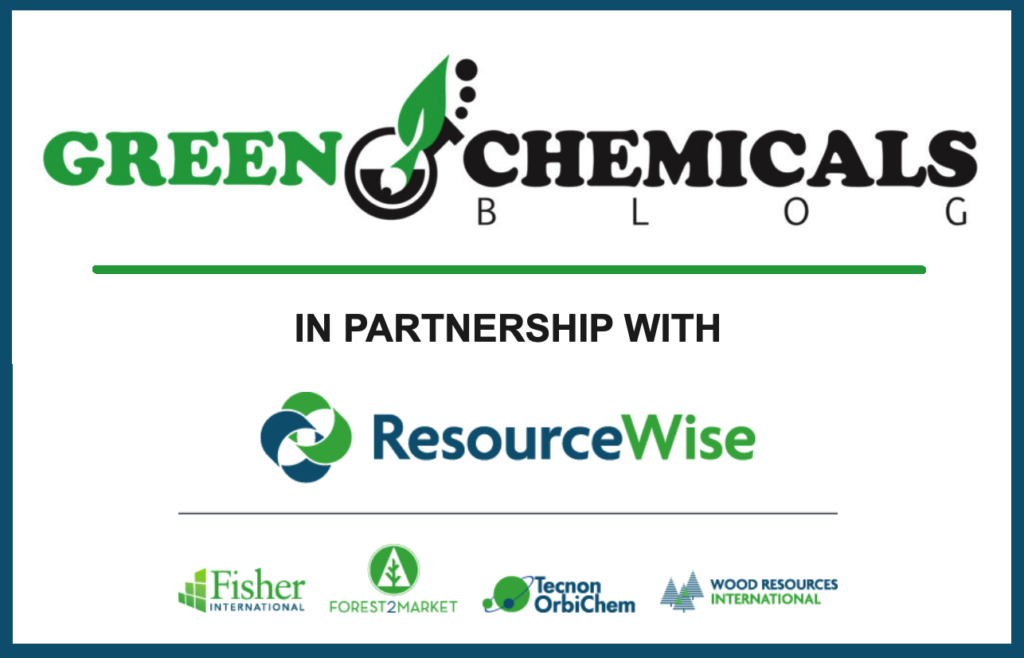 Green Chemicals Blog
The Green Chemicals Blog is known worldwide as the authoritative source of news and analysis in the business of green chemistry and chemical sustainability. Since its formation in 2007, the green blog has an average 15,000-20,000 page views per month and more than 4,500 dedicated followers. For further information, contact Doris de Guzman, author of Green Chemicals Blog at doris@greenchemicalsblog.com
nova-Institute
nova-Institute is a private and independent research institute, founded in 1994; nova offers research and consultancy with a focus on the transition of the chemical and material industry to renewable carbon: How to substitute fossil carbon with biomass, direct CO2 utilisation and recycling. We offer our unique understanding to support the transition of your business into a climate neutral future. nova-Institute has more than 40 employees. More information: www.nova-institute.eu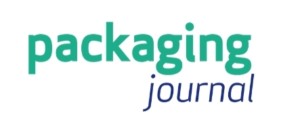 packaging journal
packaging journal is one of the leading professional journals of the packaging industry. As an integrative information medium for decision-makers, it reports independently and in a compact form. Due to its mainly user-specific coverage it represents an ideal guide in a permanently expanding market sector. It is the only packaging magazine in Germany with English abstracts. Read our free E-Paper version online on www.packaging-journal.de.
Find out more
Once you subscribed, you will receive an email to confirm your email address.
*By subscribing to our newsletter, you accept the terms and conditions of our
data privacy policy
. You can unsubscribe at anytime.