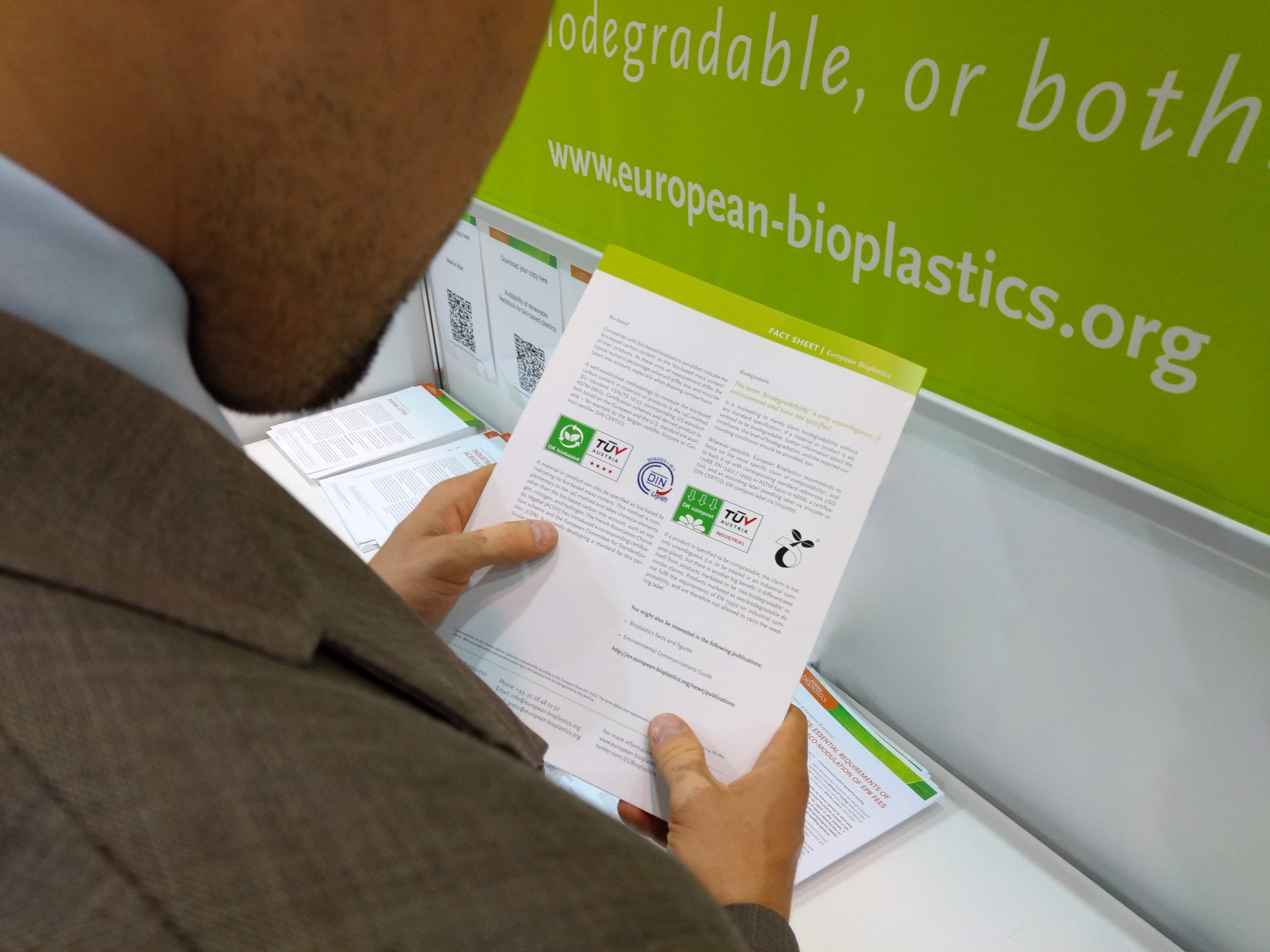 Environmental Communication Guide
The demand for transparent and simple to understand information is high, especially for complex products such as bioplastics and products made thereof. However, breaking down complex properties and expert language into easily understandable claims is a challenge – particularly in the face of international standards, which establish strict guidelines for environmental communication.
European Bioplastics developed the Environmental Communication Guide (ECG) to help safeguard good communication along the entire bioplastics value chain. It is intended as a practical tool for marketing and communication professionals striving to correctly present the many environmental benefits and innovations of bioplastics according to acknowledged standards and without neglecting their ample untapped potential.
Accountability is key!
The ECG advocates the following general guidelines for environmental communication and specific recommendations for environmental communication related to bioplastics:
General guidelines
Ensure that environmental claims are specific, accurate, relevant and truthful.
Omit vague, general claims that do not fulfil these criteria, such as "green", "sustainable", "environmentally friendly", "climate friendly" and the like.
Substantiate claims – with methods and data corresponding to international standards and ideally provided and/or verified by independent third parties.
Make the data available to all interested parties.
Update substantiation and claims as required.
Recommendations regarding bioplastics
"Bio-based claims" should be backed up by sound measurements based on approved standards (e.g. EN, ISO or ASTM norms) and ideally third-party certification. They can be made by indicating either the bio based mass content or the bio-based carbon content as a percentage of the total carbon content or the material balance of a material/product.
Claiming that a product is biodegradable without any further specification is classed as vague. The applied testing standard must be specified and information about the test environment and timeframe must be provided.
If industrial compostability is claimed for a product, certification (by an independent third party) according to EN 13432 or equivalent standards should be acquired.
A claim regarding a specific end-of-life option can only be made if the corresponding facilities can be accessed by a "reasonable proportion of consumers" (European Commission). End-of-life claims shall comply with the essential requirements of the relevant European legal frameworks; for packaging, the EU Directive on Packaging and Packaging Waste is of particular relevance. In addition to the European legal framework, producers should check specific national waste legislation or agreements in place for bioplastics.
The recommendations in the ECG can be applied to all forms of communication from advertisements, press releases and packaging to interviews and events. They can serve as a useful tool for a company's communications department when projects are started (brochures, advertising campaigns, etc.).
The ECG is based on the international standards in the ISO 14000 series, especially ISO 14021 on environmental communication and the corresponding directives of the European Commission (see Annex for more details). However, it should be noted that this guide is neither exhaustive nor legally binding. Current international and national legislation should always be consulted (see disclaimer and literature list).