European Bioplastics

represents the interests of the bioplastics industry and is committed to building and strengthening a supportive policy environment in the EU for

biobased, biodegradable and compostable plastics

to thrive.
Relevant EU policies
Representing the interests of the entire value-chain of biobased, recyclable, and biodegradable/compostable materials and products, European Bioplastics (EUBP) proactively contributes to ongoing discussions and works closely with the EU institutions to ensure a fit for purpose legislative framework in Europe for bioplastics to thrive in.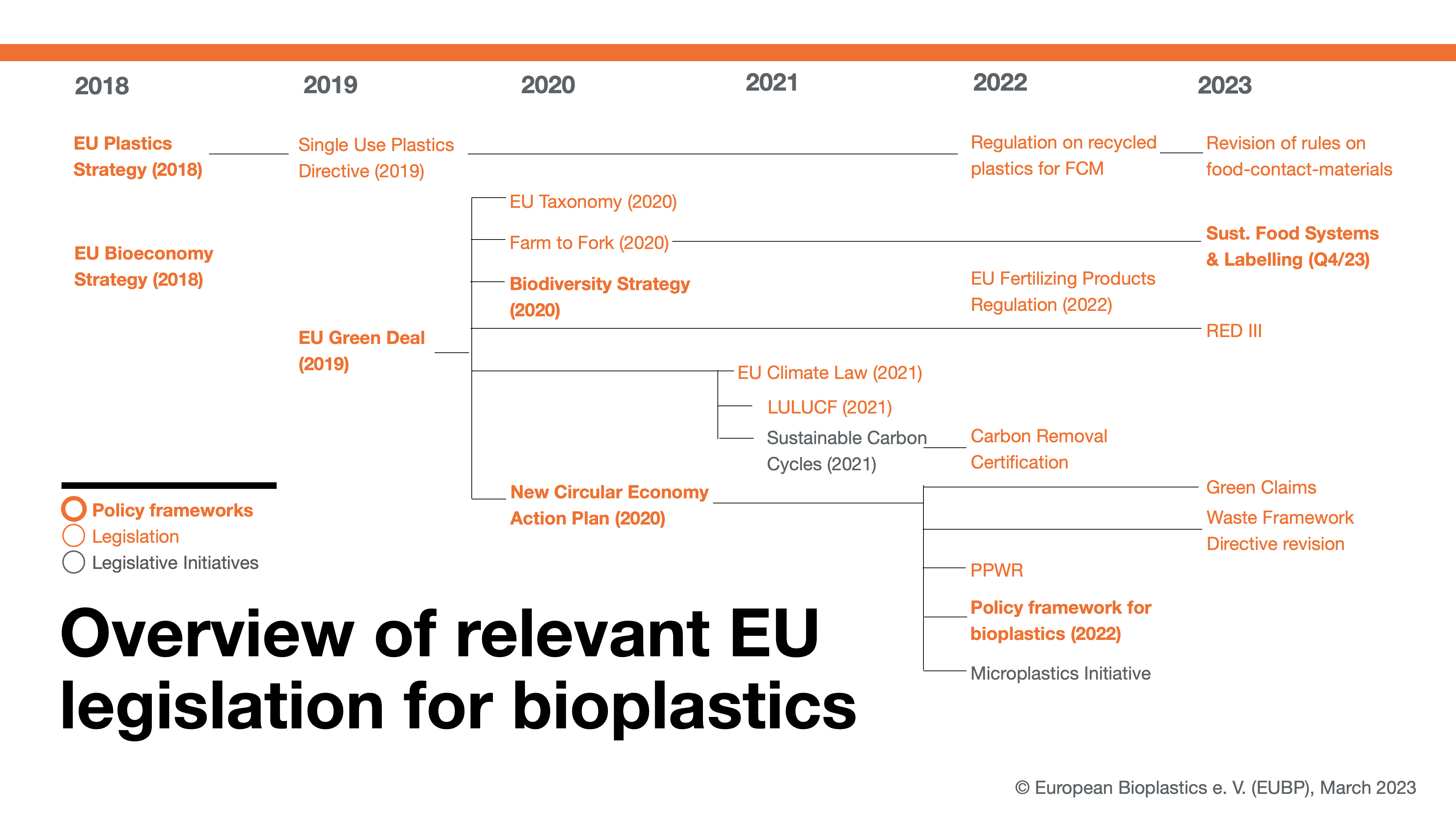 EUBP STATEMENT on the EU policy framework on biobased, biodegradable and compostable plastics
EEA recognizes role of biobased plastics as a pathway towards circular plastics in Europe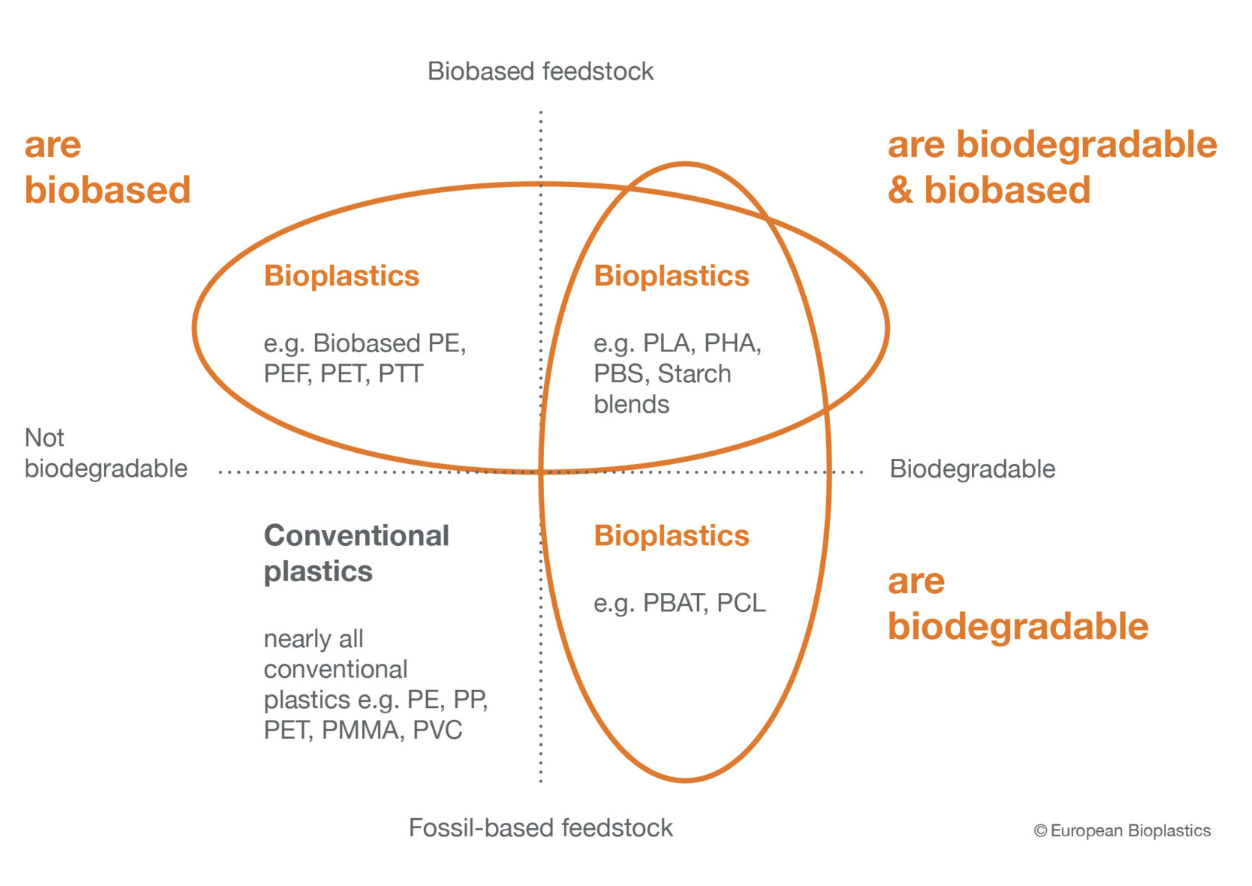 What are bioplastics?
Bioplastics are not just one single material. They comprise of a whole family of materials with different properties and applications. According to European Bioplastics, a plastic material is defined as a bioplastic if it is either biobased, biodegradable, or features both properties.