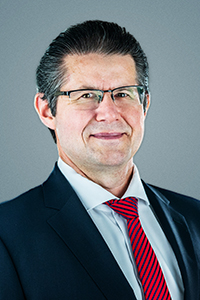 Stefan Barot (BIOTEC)
Chairperson
Stefan is a seasoned business leader with a background in chemistry and an EMBA from IMD in Switzerland having worked throughout the total value chain from raw material producers to brand-owners. He has more than 12 years of experience in the biopolymer industry and he worked in 7 countries, for over 14 years in Asia and the Middle East and for over 20 years in Europe. Stefan is passionate to demonstrate that biopolymers can play a positive role in society if properly designed and fouced on practical solutions and with the overall lowest impact on the environment in mind. He aims to use his experience to build bridges between the different interst-groups from farmers, over industry to consumers and NGO's, to secure the next generation the nature and a living standard with a lower environmental impact.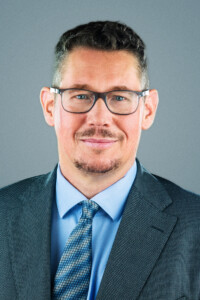 Lars Börger (Neste)
Vice-Chairperson
In January 2017 Lars Börger joined Neste as Head of Product Marketing and Biopolymers for the Emerging Business Unit that looks after establishing Neste's global bio-based chemicals businesses being located in Geneva, Switzerland. Since September 2018 he was heading the Emerging Businesses Unit as Vice President reporting to the Executive Committee of Neste and building the strategy for the Neste's entrance to chemicals and polymers. Since 2019 he was building up the Neste Germany GmbH as global headquarter for the newly installed Renewable Polymers & Chemicals business unit at Neste.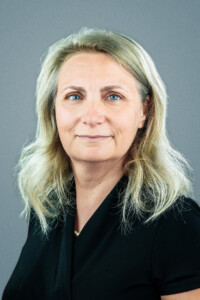 Mariagiovanna Vetere (NatureWorks)
Vice-Chairperson
Mariagiovanna Vetere joined NatureWorks in February 2013 and is responsible for EU Public Affairs. Previously she worked for more than 10 years as an Internal Audit and International Affairs Manager at COREPLA and was responsible for relations with European and Italian policy makers. Prior to that, Mariagiovanna Vetere worked for the international consulting company KPMG focussing on Business Process Reengineering. She holds a master degree in Economics.
Erwin Lepoudre (Kaneka)
Treasurer
Dr Erwin Lepoudre is Business Manager Biopolymers at Kaneka and responsible for expanding the use of the bio-based and biodegradable PHBH material towards a variety of new applications. After obtaining a PhD degree in Physical Chemistry, he joined Kaneka in 2002, signing responsible for the technical service and project management of the Kane Ace® product groups. He later took over the role as New Business Development Specialist overseeing the expansion of new technologies of Kaneka Corporation within the European market, such as Sibstar®, an isobutylene based thermoplastic elastomer and Graphinity®, a synthetic graphite sheet.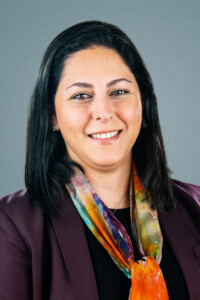 Afsaneh Nabifar (BASF SE)
Dr. Afsaneh Nabifar is Group Leader for Global Market Development Biopolymers at BASF where she is managing Public Affairs and Sustainability activities for Biopolymer globally. After obtaining a PhD degree in the field of Polymer Science and Engineering from University of Waterloo in Canada, she joined BASF in 2012, where she has held various positions in R&D and Business Development in the field of plastic packaging in United States and Germany. The experience of last 10 years has equipped her with a unique combination of expertise in plastic packaging (printing inks, adhesives, film extrusion, recycling and sustainability). Beside involvement in many plastic and paper packaging associations, Afsaneh is a Board Member at the Bio-based and Biodegradable Industry Association (BBIA).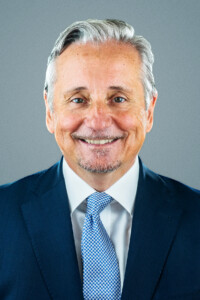 Peter von den Kerkhoff (Covation Biomaterials)
Peter von den Kerkhoff joint DuPont in 1975 as a paint technician and worked during his career in different corporate and sales functions.
In 2014 he joined the DuPont Tate & Lyle Bio Products team as an account executive responsible for EMEA.
1st June 2022, DTL became with Huafon a new owner and a new name, Covation Biomaterials LLC.
Covation Biomaterials provides natural and renewable sourced ingredients that enhanced product performance.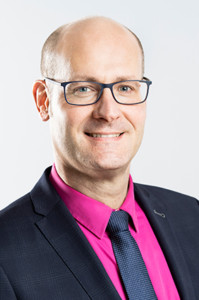 Patrick Zimmermann (FKuR)
Patrick Zimmermann is member of the executive board of the FKuR Group and is responsible for strategic marketing and sales. In the past 16 years he has been deeply involved in the global business development, marketing and sales of FKuR ́s product & distribution portfolio. He was responsible for the establishment of FKuR ́s activities in the USA as part of the global marketing strategy. He holds a diploma degree in Mechanical Engineering and in Engineering and Economics. The FKuR group is a medium-sized, privately held group of companies focusing on the development, production and marketing of high-quality special compounds and the distribution of plastics specialties.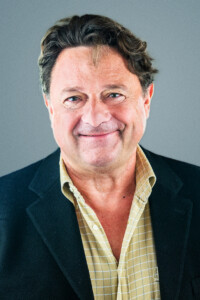 Franz joined Novamont in December 2021 as Head of International Public Affairs. He is responsible for driving public and governmental affairs engagement in European and international markets, to open new opportunities for compostable solutions, and to promote policy for bio-based and compostable building blocks for a new circular bio-economy. He has an experience of over twenty years working in Public Affairs, both in the public sector (European Parliament) as well as the private sector (Kraft Foods/Mondelez). He holds a master degree in History and English Literature from the University of Regensburg.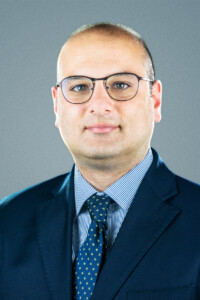 Paolo La Scola (TotalEnergies Corbion)
Paolo La Scola joined TotalEnergies Corbion in 2021 and he's in charge of EU Public Affairs, and in his function he leads the global advocacy activities. He's been working in the bioplastics sector for over a decade focusing on environmental legislation, R&D regulatory framework and Corporate Communication. He also worked as a consultant for a private firm, based in Rome, specialized in Public Affairs, Regulatory Affairs and Strategic Communication. He holds a degree in Political Science and a master degree in Parliament and Public Policies.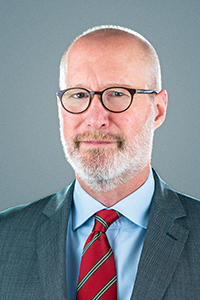 Hasso von Pogrell (European Bioplastics)
Managing Director / Regulatory Affairs
Hasso von Pogrell is Managing Director of European Bioplastics since March 2009.
Upon completion of his education in Portugal, the United States and Germany, Mr von Pogrell joined the German Industry Association for Optical, Medical and Mechatronical Technologies in 1995, where he was responsible for public relations and economics. After a two-year stint as General Manager at the Federal Association of the German Medium and Large Retail Industry and seven years as Head of Department for foreign affairs at the Association of the German Construction Industry, he has served as Director General for the Association of the German Sawmill Industry between 2007 and 2009. Mr von Pogrell holds a degree in Economics from the University of Cologne.
Constance Ißbrücker (European Bioplastics)
Deputy Managing Director / Head of Environmental Affairs
Constance Ißbrücker holds a degree from the University of Jena, Germany, specialized in macromolecular and bioorganic chemistry. Before joining European Bioplastics in 2013, she worked in different research groups at universities in Berlin and Jena where she gained valuable experience in the modification and analysis of polysaccharide derivatives and the synthesis of chiral amines by biocatalytic processes. In 2016, she has been promoted to Head of Environmental Affairs at European Bioplastics and is, among other things, responsible for the Product Groups Biobased and Biodegradables, sustainability evaluation, and standardisation and certification issues of bioplastics and biopolymers.