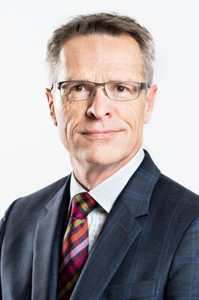 François de Bie (TotalEnergies Corbion)
Chairman
François de Bie is Senior Marketing Director at TotalEnergies Corbion. In his function he is responsible for all business development activities with brand owners and key converters. Prior to Corbion, François de Bie worked for more then 15 years for the companies GE Plastics and EconCore and coordinated their business development, marketing and sales and product management. He holds a master degree in Mechanical Engineering, specialized in polymers technology from the Eindhoven University of Technology.
Mariagiovanna Vetere (NatureWorks)
Vice-Chairperson
Mariagiovanna Vetere joined NatureWorks in February 2013 and is responsible for EU Public Affairs. Previously she worked for more than 10 years as an Internal Audit and International Affairs Manager at COREPLA and was responsible for relations with European and Italian policy makers. Prior to that, Mariagiovanna Vetere worked for the international consulting company KPMG focussing on Business Process Reengineering. She holds a master degree in Economics.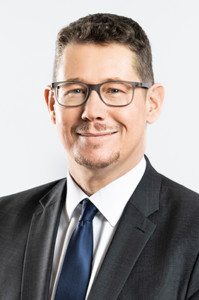 Lars Börger (Neste)
Vice-Chairperson
In January 2017 Lars Börger joined Neste as Head of Product Marketing and Biopolymers for the Emerging Business Unit that looks after establishing Neste's global bio-based chemicals businesses being located in Geneva, Switzerland. Since September 2018 he was heading the Emerging Businesses Unit as Vice President reporting to the Executive Committee of Neste and building the strategy for the Neste's entrance to chemicals and polymers. Since 2019 he was building up the Neste Germany GmbH as global headquarter for the newly installed Renewable Polymers & Chemicals business unit at Neste.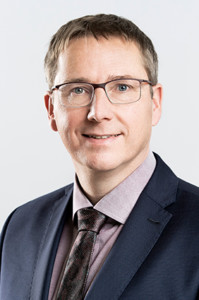 Erwin Lepoudre (Kaneka)
Treasurer
Dr Erwin Lepoudre is Business Manager Biopolymers at Kaneka and responsible for expanding the use of the bio-based and biodegradable PHBH material towards a variety of new applications. After obtaining a PhD degree in Physical Chemistry, he joined Kaneka in 2002, signing responsible for the technical service and project management of the Kane Ace® product groups. He later took over the role as New Business Development Specialist overseeing the expansion of new technologies of Kaneka Corporation within the European market, such as Sibstar®, an isobutylene based thermoplastic elastomer and Graphinity®, a synthetic graphite sheet.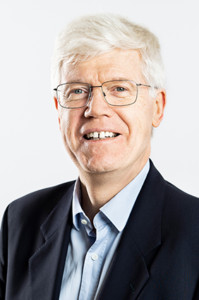 Jean-Marc Nony joined SPhere in 1993, first as Marketing Director and, since 2010, as Sustainable Development Director. SPhere is a large EU plastic bags producer in the consumer goods, professionals and municipalities sectors. Our strategy is based on innovations for a more environmental plastic industry in three directions to avoid using virgin fossil raw materials: recycled PE, bio-based PE and compostable plastics.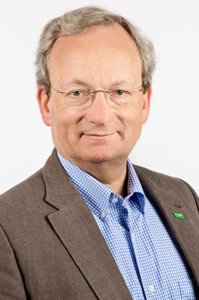 Michael von Ketteler (BASF SE)
Michael von Ketteler is Senior Manager Innovation & Technologie Policy, Communications & Government Relations of the BASF Group. He has been with BASF for over 32 years in export and sales, marketing, logistics, and political communications. Since September 2013, Mr von Ketteler is also the Managing Director of the 'Verbund kompostierbare Produkte e.V.', a German association for biodegradable and compostable products.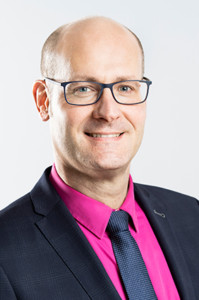 Patrick Zimmermann (FKuR)
Patrick Zimmermann is member of the executive board of the FKuR Group and is responsible for strategic marketing and sales. In the past 16 years he has been deeply involved in the global business development, marketing and sales of FKuR ́s product & distribution portfolio. He was responsible for the establishment of FKuR ́s activities in the USA as part of the global marketing strategy. He holds a diploma degree in Mechanical Engineering and in Engineering and Economics. The FKuR group is a medium-sized, privately held group of companies focusing on the development, production and marketing of high-quality special compounds and the distribution of plastics specialties.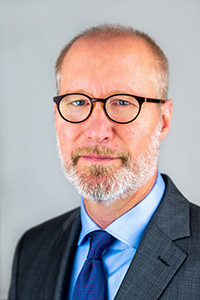 Hasso von Pogrell (European Bioplastics)
Managing Director / Regulatory Affairs
Hasso von Pogrell is Managing Director of European Bioplastics since March 2009.
Upon completion of his education in Portugal, the United States and Germany, Mr von Pogrell joined the German Industry Association for Optical, Medical and Mechatronical Technologies in 1995, where he was responsible for public relations and economics. After a two-year stint as General Manager at the Federal Association of the German Medium and Large Retail Industry and seven years as Head of Department for foreign affairs at the Association of the German Construction Industry, he has served as Director General for the Association of the German Sawmill Industry between 2007 and 2009. Mr von Pogrell holds a degree in Economics from the University of Cologne.