François de Bie (Total Corbion PLA)
Chairman
François de Bie is Senior Marketing Director at Total Corbion PLA. In his function he is responsible for all business development activities with brand owners and key converters. Prior to Corbion, François de Bie worked for more then 15 years for the companies GE Plastics and EconCore and coordinated their business development, marketing and sales and product management. He holds a master degree in Mechanical Engineering, specialized in polymers technology from the Eindhoven University of Technology.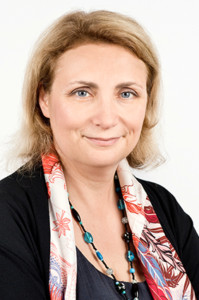 Mariagiovanna Vetere (NatureWorks)
Vice-Chairperson
Mariagiovanna Vetere joined NatureWorks in February 2013 and is responsible for EU Public Affairs. Previously she worked for more than 10 years as an Internal Audit and International Affairs Manager at COREPLA and was responsible for relations with European and Italian policy makers. Prior to that, Mariagiovanna Vetere worked for the international consulting company KPMG focussing on Business Process Reengineering. She holds a master degree in Economics.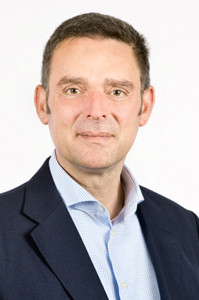 Stefano Facco is New Business Development Director of Novamont SpA as well as the Managing Director of the German subsidiary of Novamont since 1997. Prior to his engagement for Novamont, he as been Product Development Manager for Montedison Deutschland for six years, where he was responsible for the market introduction of biofuels and biopolymers. For more than a decade, Stefano Facco is involved in European Bioplastics as member of the Board and one of the co-founders as well as former member of the DIN
"biodegradable polymers" working group.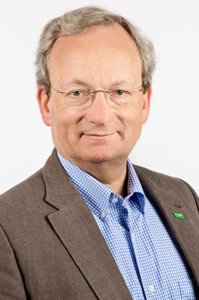 Michael von Ketteler (BASF SE)
Michael von Ketteler is Senior Manager Innovation & Technologie Policy, Communications & Government Relations of the BASF Group. He has been with BASF for over 32 years in export and sales, marketing, logistics, and political communications. Since September 2013, Mr von Ketteler is also the Managing Director of the 'Verbund kompostierbare Produkte e.V.', a German association for biodegradable and compostable products.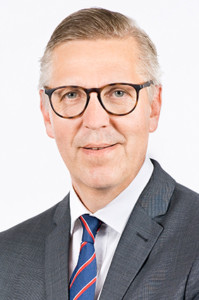 Peter Brunk joined BIOTEC in July 2010 as Managing Director. In this role he is responsible for Sales and Operations. He holds a degree in business administration (Diplom-Kaufmann) from the University of Bamberg. Before joining BIOTEC, he worked in the pharmaceutical industry for more and 10 years as well as in the consumer goods industry for over 8 years.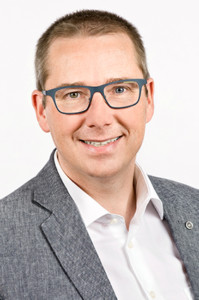 Dr Erwin Lepoudre is Business Manager Biopolymers at Kaneka and responsible for expanding the use of the bio-based and biodegradable PHBH material towards a variety of new applications. After obtaining a PhD degree in Physical Chemistry, he joined Kaneka in 2002, signing responsible for the technical service and project management of the Kane Ace® product groups. He later took over the role as New Business Development Specialist overseeing the expansion of new technologies of Kaneka Corporation within the European market, such as Sibstar®, an isobutylene based thermoplastic elastomer and Graphinity®, a synthetic graphite sheet.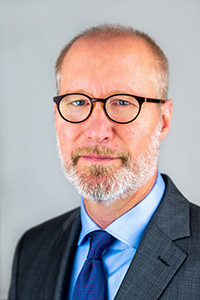 Hasso von Pogrell (European Bioplastics)
Managing Director / Regulatory Affairs
Hasso von Pogrell is Managing Director of European Bioplastics since March 2009.
Upon completion of his education in Portugal, the United States and Germany, Mr von Pogrell joined the German Industry Association for Optical, Medical and Mechatronical Technologies in 1995, where he was responsible for public relations and economics. After a two-year stint as General Manager at the Federal Association of the German Medium and Large Retail Industry and seven years as Head of Department for foreign affairs at the Association of the German Construction Industry, he has served as Director General for the Association of the German Sawmill Industry between 2007 and 2009. Mr von Pogrell holds a degree in Economics from the University of Cologne.
Kristy-Barbara Lange (European Bioplastics)
Deputy Managing Director / Regulatory Affairs
Kristy-Barbara Lange is Deputy Managing Director at European Bioplastics (EUBP). In 2010 she joined EUBP as Head of Communication and was until 2014 responsible for all internal and external communication activities of the association including media relations and corporate publishing. Since 2014 Kristy is representing EUBP in Brussels vis à vis the European institutions with a focus on regulatory affairs and networking.
She holds a masters degree in Political Sciences from Heidelberg University, Germany. Before joining EUBP, she worked for international PR-agencies for several years with the focus on (renewable) energy and large infrastructure projects.