European Bioplastics is a European association, located and registered in Berlin, Germany. It is headed by a non-executive Board consisting of representatives of member companies.  The Board is elected every two years by the members' General Assembly. The Board determines the strategic direction of day-to-day operations at European Bioplastics. The General Assembly establishes fundamental objectives and the Board is responsible for their implementation and the drafting of the association's strategy. On the executive level, Mr Hasso von Pogrell serves as Managing Director and Ms Constance Ißbrücker as Deputy Managing Director of European Bioplastics.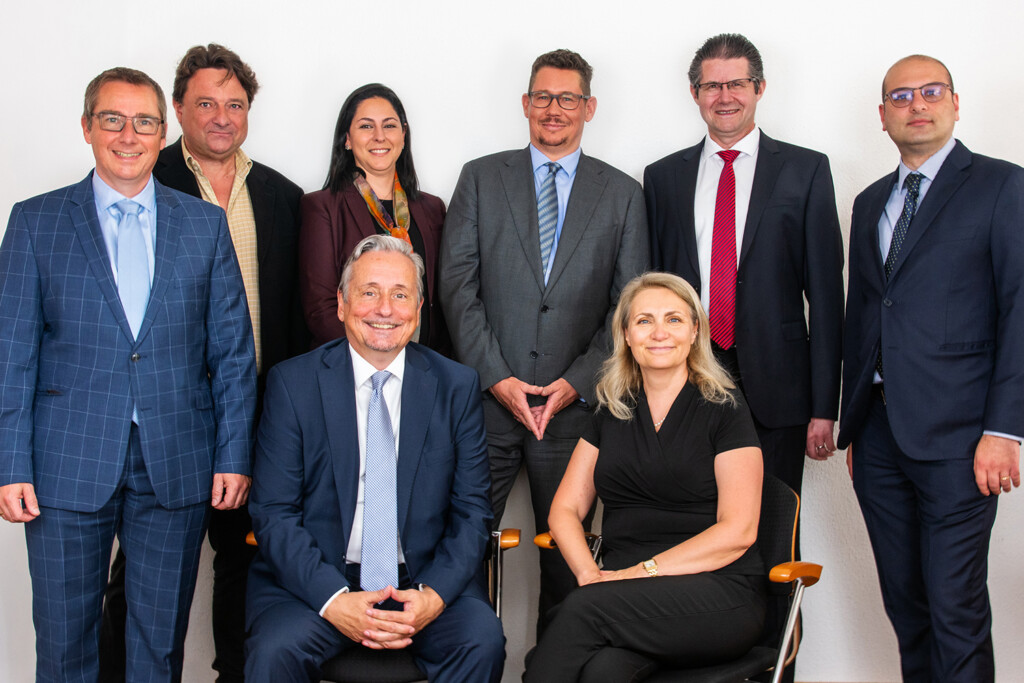 The Board of European Bioplastics (from left to right): Erwin Lepoudre (Kaneka), Franz Kraus (Novamont), Afsaneh Nabifar (BASF SE), Lars Börger (Neste), Stefan Barot (BIOTEC), Paolo La Scola (TotalEnergies Corbion) and (sitting): Peter von den Kerkhoff (Covation Biomaterials LLC), Mariagiovanna Vetere (NatureWorks), and Patrick Zimmermann (FKuR, not on the picture) © European Bioplastics
Working Groups
Experts from member companies actively participate in working groups in order to share knowledge in a focussed and interest bound way, and to prepare the internal decision-making and knowledge management process of the association.
 The two main segments of the bioplastics industry – biobased and biodegradable plastics – are represented in two standing working groups: the Working Group Biodegradables and the Working Group Biobased.
The Working Group Biobased is open to members who value biobased content as a key value proposition of their products. The group focuses on issues related to the biobased content of bioplastics only, e.g. sustainable sourcing, feedstock supply and ongoing biobased standardisation.
The Working Group Biodegradables is open to members who value biodegradability and compostability as a key value proposition of their products. The group focuses on topics related to the biodegradability/compostability of bioplastics only, e.g. communication on the EN 13432 or biodegradation outside industrial composting facilities.
Additionally, there are other working groups on important issues such as communications and the EU policy framework. The Working Group Regulatory Affairs deals with current and future developments in relevant EU legislation, covering the entire range of issues and concerns particular to our industry.