European Bioplastics

represents the interests of the bioplastics industry and is committed to building and strengthening a supportive policy environment in the EU for

biobased, biodegradable and compostable plastics

to thrive.
Relevant EU policies
Representing the interests of the entire value-chain of biobased, recyclable, and biodegradable/compostable materials and products, European Bioplastics (EUBP) proactively contributes to ongoing discussions and works closely with the EU institutions to ensure a fit for purpose legislative framework in Europe for bioplastics to thrive in.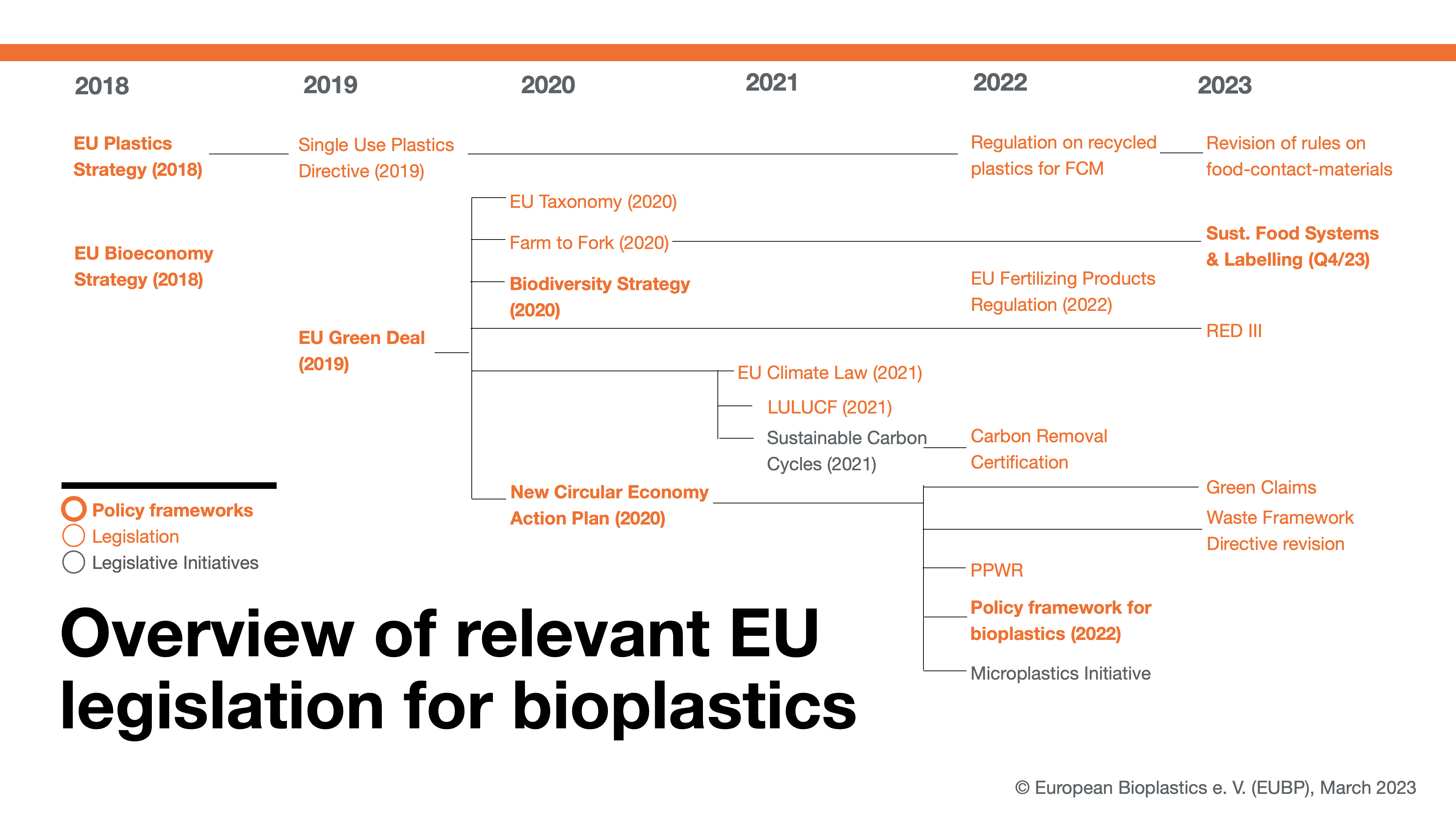 Press statement: European Bioplastics addresses media misinformation about Paper Cup Study
Big reshuffle at the Commission
Improved Seedling logo for industrially compostable products
Set your reminders for EBC 23!