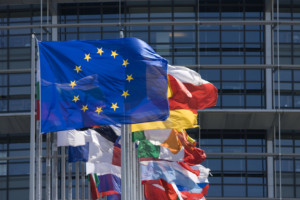 Since the entry into force of the Single-use Plastic Directive (SUP) in July of this year, the precise implementation of the new EU regulation is flanked by many question marks. In particular, a big question remains with regard to the 'more sustainable material alternatives', which potentially will substitute the plastic elements in the products targeted by the directive. Therefore, the corresponding guidance document on the implementation of the SUP, which is to be issued by the European Commission by mid-2020, is eagerly awaited.
The transition from a linear to a "no leakage" circular economy in Europe deserves everyone's full support, but rush jobs when identifying those material alternatives must, in any case, be avoided. Besides technical suitability, food safety and hygiene need to be amongst the key requirements. This is stressed by Article 11 of the Single-use Plastics Directive and challenges all provisions set for reduction, restriction or otherwise.
Most of the restricted single-use products get into contact with food. Only recently, some of the alleged alternatives, such as dishes made of bamboo, showed hazard potential that could significantly harm consumer health. In toxicity analysis, chemical emissions limits had been significantly exceeded. In order to protect everyone's well being, food hygiene and safety should be exhaustively tested before taking the decision on whether a material can be considered a real alternative to current plastic alternatives.
If for the time being plastics simply is the best-performing material in the food-contact sector, then there are still options to make a decisive step towards more circular and lower carbon options: Bio-based mechanically recyclable plastics as well as bio-based biodegradable and compostable plastics. Member States should consider these challenges and options when transposing the Single-use Plastics Directive into national law. As the process is of crucial significance for their citizen's health, all EU Member States should also keep a watchful eye on the guidance development at EU level and get actively engaged.