EUBP Talk
We invite you to an online webinar on 9 March 2022 from 2:00 to 3:30 pm CET that will bring together bioplastics producers as well as other actors involved in establishing harmonized and integrated recycling infrastructures for the future. The presentations and the following panel discussion will be preceded by a comprehensive overview on the latest market data of the bioplastics industry, where EUBPs Managing Director Hasso von Pogrell will give an insight on the numbers of the main drivers of this growth.
We are happy to publish the agenda of our upcoming webinar:
| | |
| --- | --- |
| Welcome and introduction | Tim Sykes, Packaging Europe |
| Bioplastics Market Data 2021 – 2026  | Hasso von Pogrell, European Bioplastics |
| Interest in Bioplastics for CFT packaging to achieve both circularity and net zero carbon footprint  | Josie Adams, Avon Products  |
| Why bio-based plastics need to be part of a carbon neutral future?  | Carolina Gregorio, Dow Chemical Company |
| Innovation & Circular Absorbent Hygiene Products  | Robert Mack, Kimberly-Clark |
| Panel Discussion and Q&A | |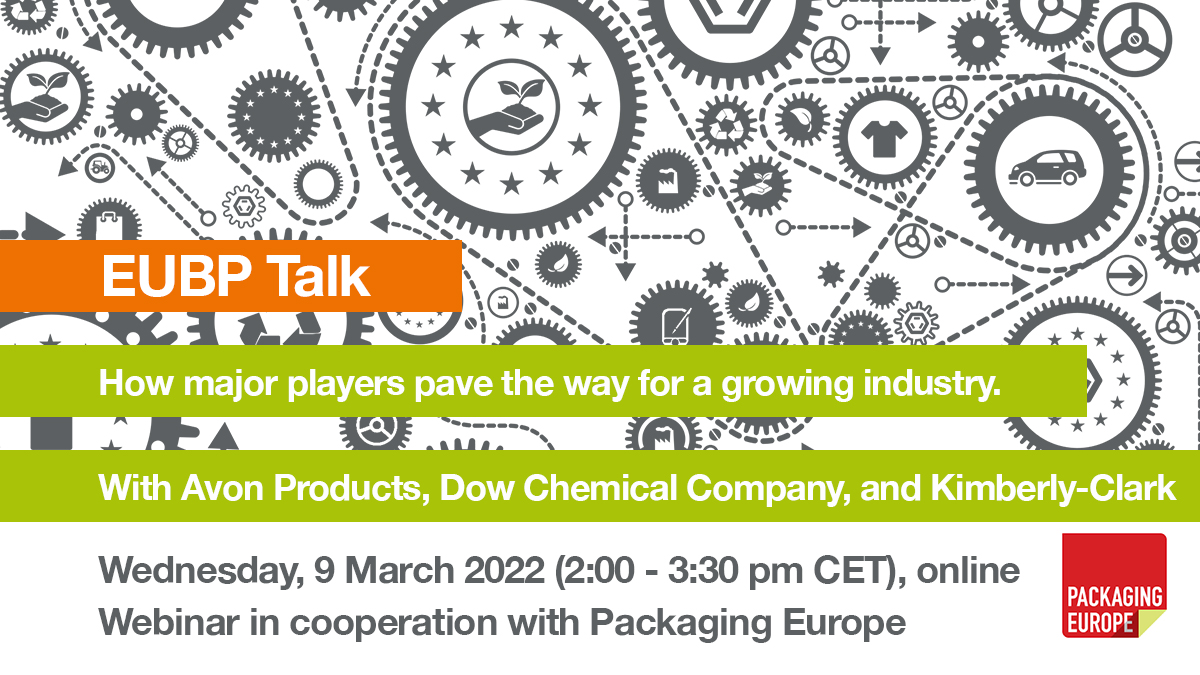 Register now!
Sign up here and confirm your registration by clicking on the link in the email you will receive.