The conference is now over, and it was our 15th participation in this event which has become a must over the years.  
Who still remembers the first edition in November 2006 in Brussels, where we had a full pallet of apples delivered in OK compost certified packaging! And the 2nd edition at Disneyland Paris which took place under the "pioneers" theme? I remember having some difficulties trying to explain to my children that I was going to Disneyland for work. Who also remembers the 10th edition in Berlin, where we brought chocolates marked with OK compost to celebrate our 20th anniversary?  
Times change, but the fundamentals remain. This year, being obliged to change to a virtual format, the great variety of presentations again attracted a lot of people, the virtual booths in the exhibition hall a little less, and I personally missed the charm of physical contacts during (or between) coffee breaks.  
And another step was also been missing this year, traditionally, on the evening of the last day, we used to meet up with a few participants to wait for our plane at the Red Baron restaurant at the Tegel airport. This was not the case this year, as the conference was virtual. Anyway, this would not have been the case because the conference was originally scheduled to take place in Vienna. And that wouldn't have been the case anyway, as Tegel airport and the Red Baron have finally closed their doors to make way for the city's new Berlin Brandenburg Airport (BER).    
Times change, but the fundamentals remain. See you next year in person. Take care. And who knows, maybe there's a Red Baron restaurant at BER.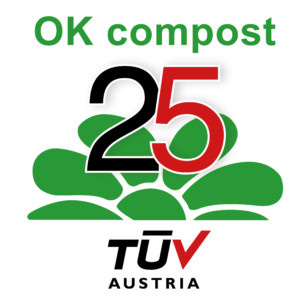 European Bioplastics would like to extend a special thank you to TÜV AUSTRIA, our main sponsor for this year's conference.