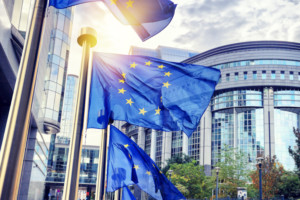 The European Commission (EC) is currently revising the Essential Requirements for Packaging as part of the amendment of the EU Packaging and Packaging Waste Directive (PPWD). They relate to the manufacturing and composition of packaging, its reusable and recoverable nature as well as to the minimization of hazardous materials. These requirements, and the associated harmonised standards, have not changed very much since their introduction in 1998 and consolidation in 2015 respectively. The EC has therefore concluded to update them in order to improve the packaging design, particularly in relation to the lack of recyclability of many packaging formats. This problem is perceived to be becoming more critical particularly in the context of increased packaging waste generated by the growth of online shopping and as part of efforts to boost reuse and recycling rates by 2030.
The policy landscape has evolved significantly since the PPWD first established the requirements, further contributing to this ambition. For example, the 2018 revision of the PPWD included, in addition to a revision of the recycling targets for packaging waste, a mandate for the Commission to examine "the feasibility of reinforcing the essential requirements". Amongst other things, the EC was asked to put a special focus on improving the design for reuse and to promoting high quality recycling, as well as strengthening their enforcement. A related study further supported the European Commission's review of the effectiveness and shortcomings of the essential requirements, identifying potential measures for their reinforcement, and conducting a preliminary assessment of the likely impacts of these.
Together with other political stakeholders, European Bioplastics (EUBP) has been actively engaged in the discussions around the essential requirements for some time. Most recently, EUBP contributed to the dialogue via an online consultation organised by the Commission gathering stakeholder perspectives on the topic. The consultation marked the beginning of an important phase of the Commission's Inception Impact Assessment on Essential Requirements for the Packaging and Packaging Waste Directive. Hence, it was important to highlight that bio-based, recyclable, compostable and biodegradable plastics should be taken into consideration. These materials can help contributing, to the fullest extent, towards delivering on the EU's Green Deal. It would be a failure not to harness this potential and be significantly detrimental to the EU's overall objectives in this core policy area. Currently, EU legislation defines a 'hierarchy' in waste management, where waste prevention and re-use are the most preferred options, followed by recycling which includes composting, as a form of organic recycling. When looking at waste prevention measures, a coherent approach to the EU's policy framework for packaging and packaging waste is needed. Prevention should be put into the context of the Waste Framework Directive (WFD) and the Packaging and Packaging Waste Directive (PPWD). Both also aim to increase recycling, including organic recycling.
All involved stakeholder groups are now looking forward to a further public consultation which is expected in the coming weeks. European Bioplastics will continue to contribute to this important discussion.