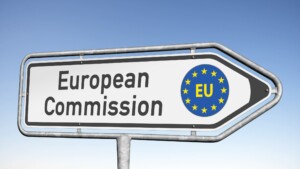 In January 2022, the European Commission had initiated the revision process of the EU Waste Framework Directive (WFD) with a Call for Evidence for an impact assessment of the EU waste management. In summer, the Commission opened the process for the broader public consultation that just recently closed on 24 August. The revision of the WFD aims to improve and harmonise Europe's waste management and it forms part of a broader set of legislative developments that contribute to the achievement of the ambitious goals of the European Green Deal, respectively the Circular Economy Action Plan. Therefore, it should acknowledge the important contribution bio-based and compostable plastics can make. 
When it comes to waste management options, it is important to note that bioplastics include a whole family of different materials. These materials can be treated in various established recycling and recovery streams including additional options such as organic recycling or chemical recycling. The major share of bio-based plastics produced today is mechanically recyclable. Bio-based plastics that are chemically and physically identical to their fossil-based counterparts, but are made from biomass, so-called drop-in materials, e.g., bio-based PE and bio-based PET, can be recycled in already well-established recycling streams for PE and PET. In addition, PLA is also mechanically recyclable and if the volumes are big enough to justify a separate sorting stream, can be recycling at scale in practice as well.  
Certified compostable plastics, which designed and clearly labelled for organic recycling (i.e., industrial composting) can help to separately collect organic waste and to reduce the contamination of biowaste with conventional plastics. There is a good reason why prevention and reduction are paramount in the EU waste hierarchy, and compostable plastics are not intended to simply replace existing applications. Therefore, the bioplastics industry suggests the development of a list of criteria for which industrial compostability brings a valuable contribution to a circular economy and/or waste reduction. This includes the increase of the amount and quality of separately collected biowaste, or the reduction of contamination in organic waste streams with non-compostable materials. Applications that would fulfil these criteria include biowaste bags as well as fruit and vegetable bags, tea bags, coffee capsules, coffee pads, and filters as well as fruit stickers.  
Ensuring maximum waste prevention is certainly the first step towards a circular economy, and bioplastics hold great value in this respect. Bioplastics packaging with increased barrier properties, for example, can extend the shelf-life of fresh produce and, therefore, contribute to food waste prevention. At the same time, new innovative bioplastic materials allow for packaging to become thinner, lighter, less complex, and, therefore, reduce the overall amount of material needed. Bio-based plastics can also be appropriate in reusable models, reducing the generation of plastic waste.  
Efficient waste management can only be achieved if all recycling technologies (mechanical, chemical, and organic recycling) are understood as interdependent as is the case in the current WFD.  
At the same time, it needs sound investment and commitment from all EU Member States to separate collection systems. This can prevent cross-contamination of different recyclable waste streams. Modern mechanical recycling and industrial composting plants are not widely practiced in all of Europe and this needs to change. Investments are needed to achieve an acceptable, higher functioning, and more harmonised landscape. With compostable plastic packaging entering the organic recycling process, it should be foreseen – within the guidelines on EPR fees – that the fee paid by producers should also cover the cost of the recycling in composting/AD facilities. At the same time, incentives are needed to allow innovative, sustainable materials that enter the market and require new infrastructure to develop. The best way to allow not yet fully mature bio-based technologies and materials to reach recycling at scale is to have bio-based content and recycled content being accounted for on an equal basis. 
The Commission adoption of the revised WFD is planned for the second quarter of 2023.