Speakers 2022
With an attractive speaker line-up expected, the conference will, once again, gather senior decision makers from across the private sector bioplastics value chain, policy makers, leading research institutes, NGOs, and brand owners. The conference highlights the latest developments in the areas of bio-based and biodegradable materials and applications, bioplastics processing, end-of-life, sustainability and policy.
Speaker line-up 2022: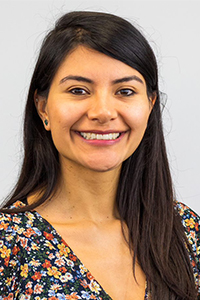 Johana Carolina Andrade Chapal | AIMPLAS
Researcher of Biodegradability and Compostability Group and member of the Biotechnology Research Group of AIMPLAS. Agroindustrial engineer with Ms.D in food science and technology from the Universidade de Viçosa and Ph.D in food science, technology and management from the Universitat Politècnica de València, both focused on the development of bioplastic materials with antioxidant and antimicrobial activity for food packaging. She also has experience in the study of liposomal encapsulation systems for bioactive compounds and in the stability of colloidal systems incorporated into polymeric matrices. Author of several scientific publications in indexed international journals. Currently, she is focused on the study and improvement of biodegradation processes of bioplastic in the marine environment and composting conditions.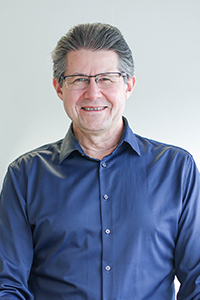 Stefan Barot | European Bioplastics
Stefan is a seasoned business leader with a background in chemistry and an EMBA from IMD in Switzerland, having worked throughout the total value chain from raw material producers to brand-owners. He has more than 12 years of experience in the biopolymer industry, and he worked in 7 countries, for over 14 years in Asia and the Middle East and for over 20 years in Europe. Stefan is passionate to demonstrate that biopolymers can play a positive role in society if properly designed and focused on practical solutions and with the overall lowest impact on the environment in mind. He aims to use his experience to build bridges between the different interest-groups from farmers, via industry to consumers and NGO's, to secure the next generation an intact nature and a living standard with a lower environmental impact.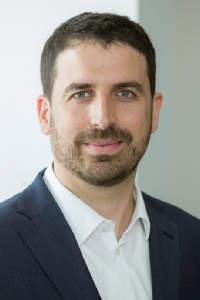 Glauco Battagliarin | BASF SE
Glauco Battagliarin is a research scientist and team leader working in group research at BASF. He joined BASF in 2012 and moved in 2015 to biopolymer research, where he is currently leading a team investigating and simulating the biodegradability and environmental fate of materials in different end of life scenarios. He studied material science at the University of Milano Bicocca and did his Ph.D. in chemistry at the Max Planck Institute for Polymer Research in Mainz.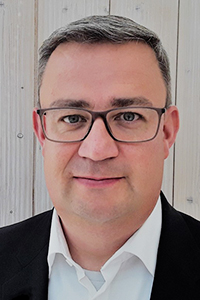 Martin Bussmann | Neste
Martin Bussmann studied mechanical engineering in Essen and Lille, France. After his PhD at Aachen University, he joined BASF SE for application development of technical and styrene polymers. The past 10 years he led all activities in compostable packaging for BASF, including brand owner driven projects.
Since October 2021, he has been working for neste as Senior Brand Owner Manager to create a pull along the value chain for neste-based polymers and chemicals.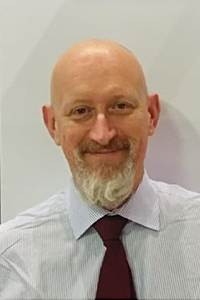 Alberto Castellanza | Novamont
Alberto Castellanza graduated in 1994 in Chemical Engineering at Politecnico di Milano University. He started his professional experiences as junior project manager at Milan office of Det Norske Veritas (DNV) into the sector of environmental certification management systems, then moved into the packaging industry sector as technical service manager of Goglio SpA, focusing his experience on flexible packaging for food and non-food applications. He is currently International Sales Director at Novamont SpA and Managing Director of Novamont GmbH; he combines a strong technical background in packaging and plastics converting industry with skills in international sales, strategy and business development and worldwide knowledge of the emerging market of bioplastics.
Fabian Coosmann | NaKu
Fabian Coosmann is responsible for key account- and project-management at NaKu based in Vienna. The Austrian company offers a wide range of bags and bottles and is a reliable partner for projects and product developments in the field of bioplastics. Fabian is passionate about working with people and contributing to shaping the future of biobased and compostable products. During his mechanical engineering – management and ecological product design studies he gained vast knowledge in the fields of engineering, business administration and sustainability. He is experienced in life cycle assessments of bioplastic products and is involved in various projects around circularity and sustainability such as BiBi-TGA. Outside of work Fabian is an enthusiastic cyclist and mixed basketball player.
Jorge Cristobal Garcia | JRC, European Commission
Jorge is an environmental scientist and PhD in chemical engineering with background in sustainability and process optimization. He has been working for several years in international academic and research institutions (University of Cantabria (Spain), PIK and TU Darmstadt (Germany)) and nowadays is working for JRC of the European Commission – D.3. Land Resources Unit. His main research topic at JRC is on waste management, mainly on municipal solid waste – including biodegradable plastics – and construction and demolition waste. His work intends to support the Circular Economy Action Plan 2.0 and the revision of the Waste Framework Directive.
Steve Davies | NatureWorks
Davies is responsible for the Performance Packaging Business at NatureWorks, a company formed with the mission of bringing to global markets a broad family of naturally advanced, renewably sourced, materials.  He regularly represents the broader bioplastics industry, providing a provocative perspective on functional materials innovation to audiences that span from manufacturers, to trade associations, consumer brands, and policy makers.
François de Bie | TotalEnergies Corbion
François de Bie is Senior Marketing Director at TotalEnergies Corbion. In his function he is responsible for all business development activities with brand owners and key converters. Prior to Corbion, François de Bie worked for more than 15 years for the companies GE Plastics and EconCore and coordinated their business development, marketing and sales and product management. He holds a master's degree in Mechanical Engineering, specialized in polymers technology from the Eindhoven University of Technology.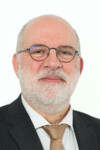 Philippe Dewolfs | TÜV Austria
With an engineering and computer science background, Philippe Dewolfs has always worked in the field of conformity assessment. In the road and rail testing sector at the beginning of his career, then, since the end of the 1990s, in the certification of biodegradable, compostable and biobased products. He currently leads the Green Marks certification department in TÜV AUSTRIA, which acquired this activity from Vinçotte at the end of 2017. TÜV AUSTRIA is a leading certification organisation with more than 6000 active certificates in this field. He is a member of several national and international working and standardisation groups and is regularly consulted to share his experience.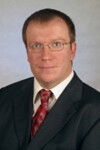 Oliver Ehlert | DIN CERTCO
Oliver Ehlert holds a Diploma in chemistry from University of Freiburg im Breisgau, Germany where he also completed his PhD (Dr. rer. nat.) at the Faculty of Engineering, Department Microsystems Engineering. From 2009 to 2011 he worked at the Federal Institute of Materials Research and testing (BAM), Department Thermochemical Residues Treatment and Resource Recovery in Berlin, Germany. Since 2012 he has been working as Product Manager for Compostable Materials and Bio-based products at DIN CERTCO in Berlin, Germany. Since 2017 Oliver Ehlert is the convenor of CEN/TC 261 SC 4 WG 2 on Degradability and organic recovery of packaging and packaging materials.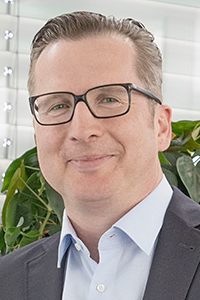 Sven Engelmann | ILLIG Maschinenbau
Sven Engelmann has been in Plastics and Packaging business for more than 20 years. He started his career in the Development Department for the thermoforming machine manufacturer Illig (Heilbronn, Germany), being responsible for Application Technology and Polymer Materials. Followed by Director positions for Polymer Technology at Schubert Packaging machinery (Crailsheim, Germany) and Engineering & Applications at Ferromatik Milacron Injection moulding machinery, he returned 2016 back to ILLIG to become the Director of Packaging Technology and ILLIG Technology Center. He is the author of the book "Advanced Thermoforming" and many articles concerning thermoforming, injection moulding and polymer processing
Silvia Forni | DG ENV, European Commission
An Italian national, graduated in Diplomacy from the University of Trieste (Italy), with a Master in European Studies from the University of Brussels, Silvia Forni is a European official with over 15 years' experience in the field of the European internal market. She is currently working at the Environmental Department of the European Commission as a policy officer (Directorate for Circular Economy). Previously, she has worked as parliamentary assistant in the European Parliament and as a policy officer first at the Secretariat-general of the European Commission, then, at its Transport Department.