We will present you with live, interactive, and to-the point panel discussions starring the leading business, policy, and industry experts. Six panels in four days, making sure the sessions of approximately 2 hours length fit into your work schedule. Making sure you can ask questions live and engage with the panelists and fellow delegates, this format will not stand short of what you are used to from past European Bioplastics Conferences.
Sustainability, resource efficiency, and policy framework: we will dive into a wide range of topics this year!
Download the programme here!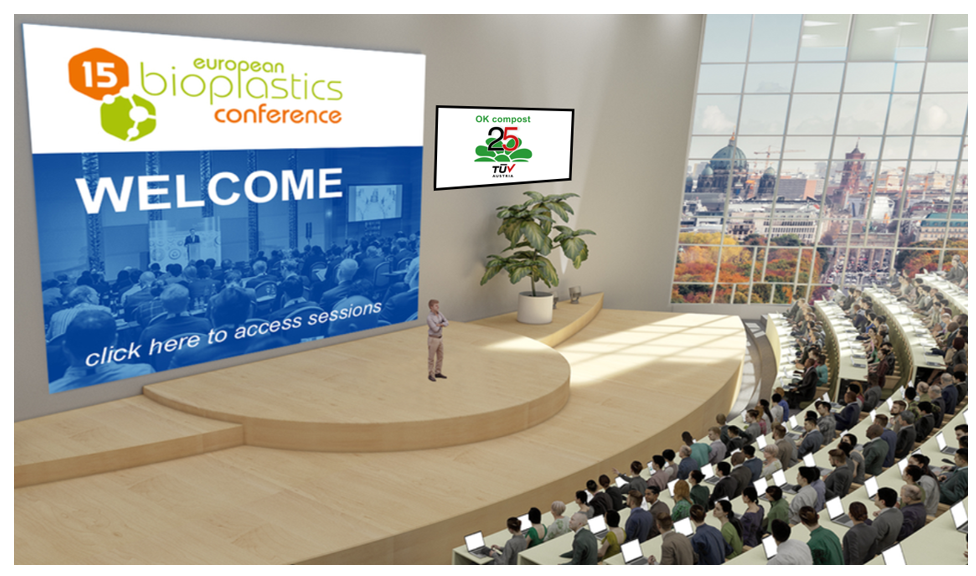 14:30, CET
Welcome statement
François de Bie, Chairman | European Bioplastics
Stefan Haas, CEO | TÜV Austria
---

15:00, CET
SESSION 1

Challenges & opportunities of the ongoing EU policy framework for bioplastics:
This session will look at the policy opportunities and challenges of bioplastics in Europe and will discuss the Green New Deal and the climate neutrality in more depth.
We are happy to have sustainability advisor and co-author of the study "Breaking the Plastic Wave", Julia Koskella (SYSTEMIQ), present its key findings. Together with representatives from the policy sector and NGOs, including Michael Wolf (DG AGRI) as well as Maria Spyraki (MEP) from the European Parliament and Silvia Maltagliati (DG RTD), who will also assess the role of standardisation and certification for the sustainable sourcing of renewable feedstock and biodegradation of plastics in different environments.
10:00, CET
SESSION 2
European composting landscape – Quo vadis?
This panel is dedicated to the status quo of the European composting landscape. Organic recycling of compostable packaging is handled differently throughout the EU. How can the industry learn from the different frameworks and best-practice examples? Led by Philippe Dewolfs (TÜV Austria), industry leaders such as Katharina Schlegel (BASF), Marco Ricci (CIC), NGO representative Enzo Favoino (Zero Waste Europe) and biodegradability expert Marten van der Zee (Wageningen University & Research) will rectify common misconceptions and elaborate on how to set the path towards a streamlined and coherent policy landscape.
Sponsored by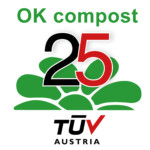 ---

15:00, CET
SESSION 3

The future of recycling of bioplastics
A discussion on the future of recycling of bio-based plastics, including Ingo Sartorius (Plastics Europe), Manfred Renner (Fraunhofer UMSICHT), Jöran Reske (Interseroh), Andrea Siebert-Raths (IfBB) and Lars Börger (Neste) will critically elaborate on the question of circular waste conversion. Is the ongoing political discourse on chemical recycling the way forward or merely a platform to reject more recycling-friendly packaging?
10:00, CET
SESSION 4
Bioplastics market data 2020
What investments shaped and drove the bioplastics market in 2020 and what are the effects of the COVID-19 pandemic related impacts on the bioeconomy? Hasso von Pogrell (European Bioplastics) will present the Bioplastics Market Data 2020. Joining him on stage are Doris de Guzman (Tecnon OrbiChem), Jarno Dakhorst (NEN), Yorimasa Suwa (Japan BioPlastics Association), and Stephan Roest (Borealis), speaking about the economic outlook for the bioplastics markets in Europe, Asia, and the US.
Sponsored by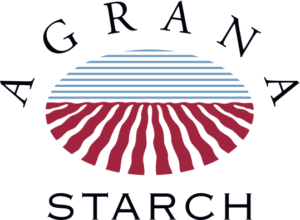 ---

15:00, CET
SESSION 5

Sustainability and LCA
Is Life Cycle Assessment (LCA) the solution, or are there more convincing tools to assess, compare and evaluate the sustainability of bio-based plastics? Not only do the processes vary widely, also the question of interpretation prevails, as do the limits to include innovation potentials. This sustainability session with experts, including Piergiuseppe Morone (University of Rome), Francesco Razza (NOVAMONT S.p.A.), Paola Fabbri (University of Bologna), Christian Lenges (DuPont BioMaterials), and Michael Carus (nova-Institute) will discuss the pitfalls and limitations of current assessment tools.
10:00, CET
SESSION 6
How can EU projects shape the future of bio-based plastics?
Is it true that, despite a promising outlook, many research results remain on paper and do not make it to the market? How can we make sure that research funds are invested where needed, in particular in the field of bio-based and biodegradable plastics? Together with decision makers and project managers, including Silvia Maltagliati (DG RTD),  Patrizia Cinelli (Planet Bioplastics), Rafael Alonso (AIMPLAS), Pranav Majgaonkar (Fraunhofer ICT) and Marco Rupp (Bio-Based Industry Consortium), specific recommendations and proposals will be developed. The aim is to achieve a maximum exploitation of potentials and to pave the way for an efficient market implementation.
---
12:00, CET
Closing statement
François de Bie, Chairman | European Bioplastics