THE BIOPLASTICS CONFERENCE EXHIBITION
As in previous conferences, companies and institutions will be able to welcome visitors at their booth in our exhibition hall. For this purpose, we set up a sophisticated virtual exhibition hall that perfectly simulates a physical trade fair visit providing our exhibitors with all the options of a live event.
Exhibitors will be able to customise their booth, choosing from a selection of designs which will be located in the attractive and colorful environment of our virtual exhibition hall. A user-friendly software allows companies and institutions to comfortably design and brand their own virtual exhibition booth – include a company profile and equip the stand with marketing material, such as brochures and photos or even small videos. Visitors can easily collect everything in their personal virtual briefcase for later sharing and reading.
With a simple click exhibitors and visitors can interact and engage with each other. An integrated chat tool supports the communication, thus, enabling real-time conversations. This can easily be done via group chat, private chat and video calls.
Secure your virtual exhibition stand for the European Bioplastics Conference 2020 and get in touch with Hannah Heimann.
Our exhibitors 2019:

Arctic Biomaterials (ABM) has developed bio-based and degradable glass reinforced composite materials (ArcBiox TM). These materials break today's boundaries in terms of temperature resistance and mechanical performance for bio-based materials. The ABM Composite material is produced with LFT (long fibre) technology. What makes the glass reinforcement unique is that it is also degradable and the composite is certified with the Seedling mark (DinCerto).
In mechanical performance the ArcBioX materials offer alternatives to several oil based technical plastics for demanding technical applications e.g. glass reinforced polyamide
Customers have now possibilities to decrease their carbon footprint and find sustainable solutions.
ABM is able to offer alternatives to PP, PE, PS, ABS and PC-ABS materials. In addition, ABM has developed a biomaterial where temperature resistance HDTb is 96°C without need for hot mould or long cycle time.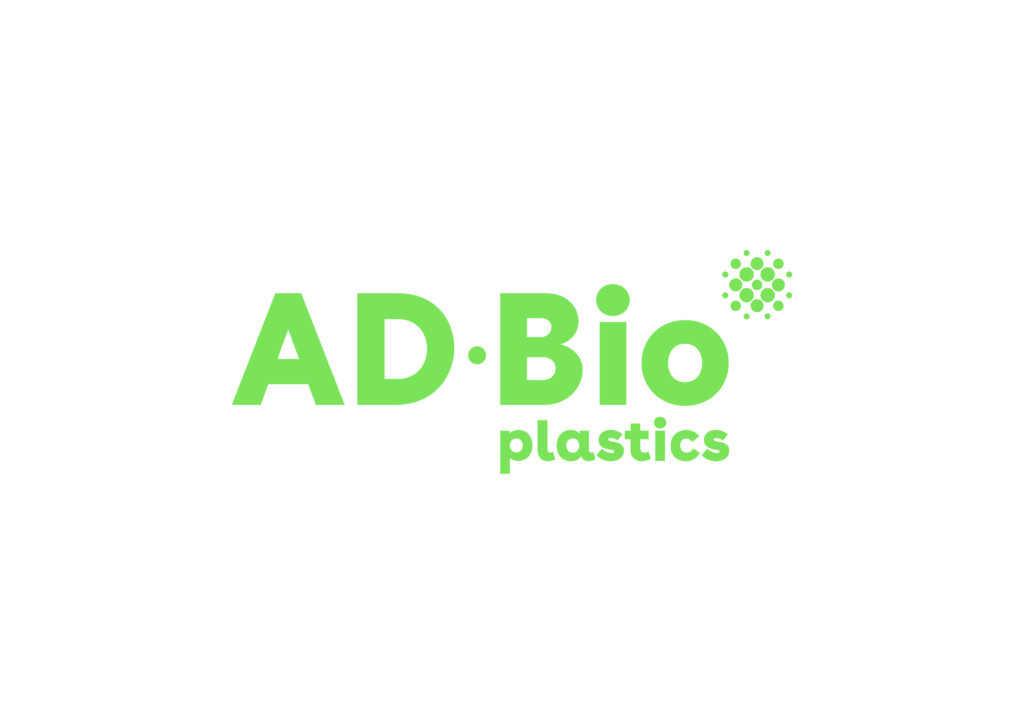 ADBioplastics is a startup dedicated to the development and commercial exploitation of custom-made BIOplastics, a strong alternative to save the planet replacing the traditional plastic based on fossil fuels and very polluting.
The material is BIObased + BIOdegradable. From the origin because they are produced by corn, sugar cane, and sugar beet to biodegradable.
Our add value is that our material is also compostable. The material goes down by 90% within six months in an industrial composting process. This one will help our target, packaging manufacturers in the food sector to fulfill the EU´s Strategy of plastic reduction by 2030 as well as contribute to make the world a better place to live, our leitmotiv.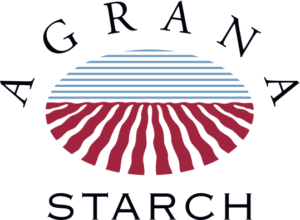 AGRANA produces and offers a range of special types of thermoplastic starches (AMITROPLAST®) and bioplastic compounds (AGENACOMP®). AMITROPLAST and AGENACOMP demonstrate that it is possible to apply technical starch in significant amounts in bioplastic formulations. The products enable film materials of less than 15 μm thickness on standard polymer equipment and manifold products for everyday life, from cradle to cradle.
The usage of the locally available, renewable and GMO-free raw material "starch" adds significant value to the regional agriculture and farmers´ families. It is resource efficient and avoids losses during the conversion from raw material to final product. And it closes the circle by organic recycling and promotes home-compostability without any micro-plastic residues.
AGRANA is a key producer of special starch products. With more than 9000 employees in total, AGRANA is also the global leader in fruit preparations, a major producer of fruit juice concentrates and sugar in Europe.
At BASF, we create chemistry for a sustainable future. We combine economic success with environmental protection and social responsibility. The approximately 122,000 employees in the BASF Group work on contributing to the success of our customers in nearly all sectors and almost every country in the world. Our portfolio is organized into six segments: Chemicals, Materials, Industrial Solutions, Surface Technologies, Nutrition & Care and Agricultural Solutions. BASF generated sales of around €63 billion in 2018. BASF shares are traded on the stock exchanges in Frankfurt (BAS), London (BFA) and Zurich (BAS).
ecovio® is a high-quality and versatile bioplastic from BASF. Its main advantages: It is certified compostable and contains bio-based content. The main application areas for ecovio® are plastic films such as organic waste bags, dual-use bags (first for shopping, then for organic waste) and agricultural films. Compostable packaging solutions such as paper coating, shrink films, and injection molded products can also be produced with ecovio®.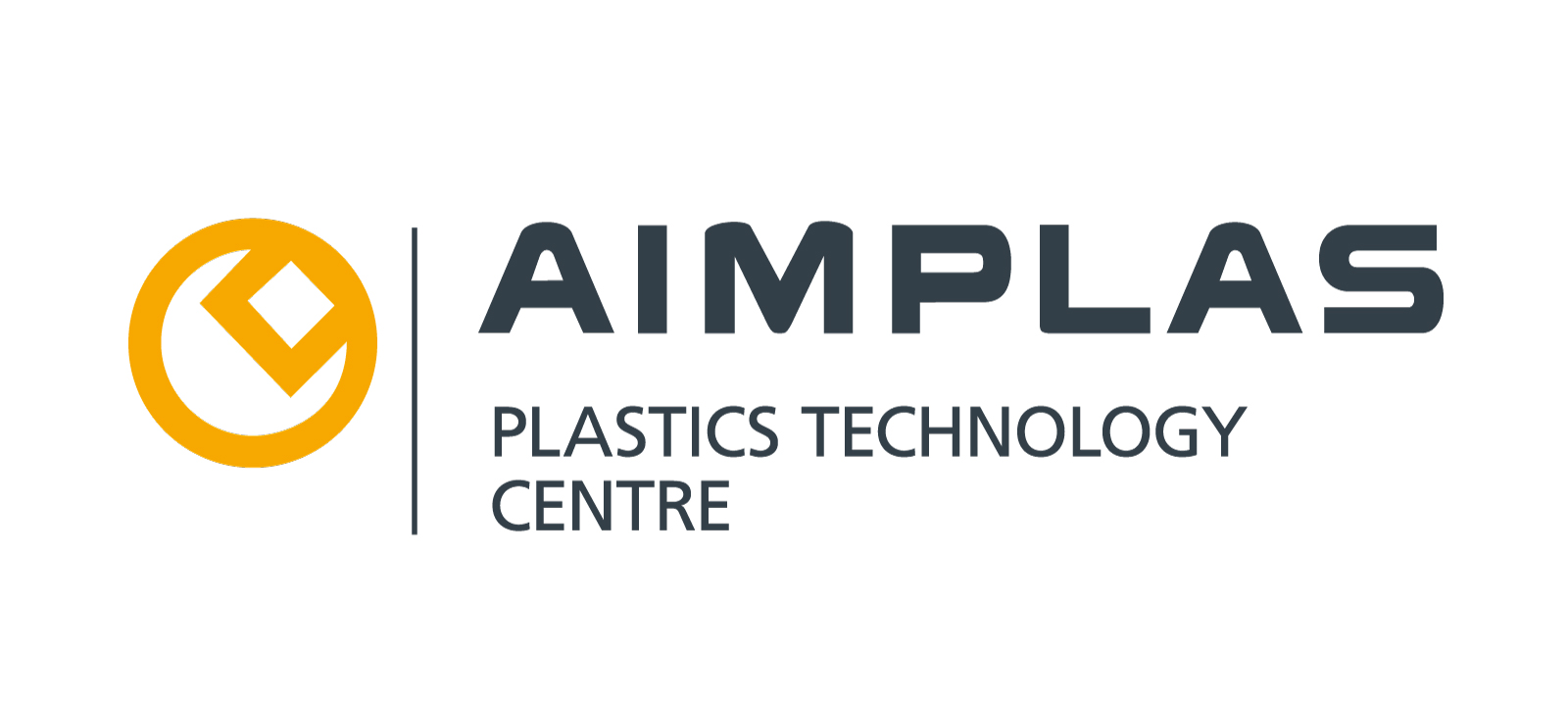 AIMPLAS, the Plastics Technology Centre, is located in Valencia, Spain, and is listed in the Spanish Ministry of Economy and Competitiveness's Registry of Technological Centres. The centre is a member of the Spanish Federation of Technology Centres (FEDIT) and the Network of Technological Institutes of the Valencian Community (REDIT).
AIMPLAS is a non-profit research organization that aims to operate as a technology partner for companies in the plastics industry, and offers comprehensive, customized solutions by coordinating research, development and innovation projects, as well as technological services (analyses and testing, technical assistance, training and competitive and strategic intelligence).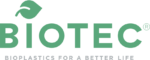 BIOTEC is one of the world-wide leading companies in producing starch based compounds. Established 1992 and located in Emmerich am Rhein (Germany) BIOTEC is developing and producing biodegradable and compostable materials, called BIOPLAST, by using potato starch as the main renewable resource.
BIOTEC's customers, who are making mainly shopper bags, refuse bags or fruit & vegetable bags out of BIOPLAST appreciate the easy extrusion behavior, the good mechanical properties and absence of disturbing smell of the compound and products.
Over the last years the various regulations implemented by the EU and single member states have brought a long list of increasing requirements for bags regarding composting properties and renewable content.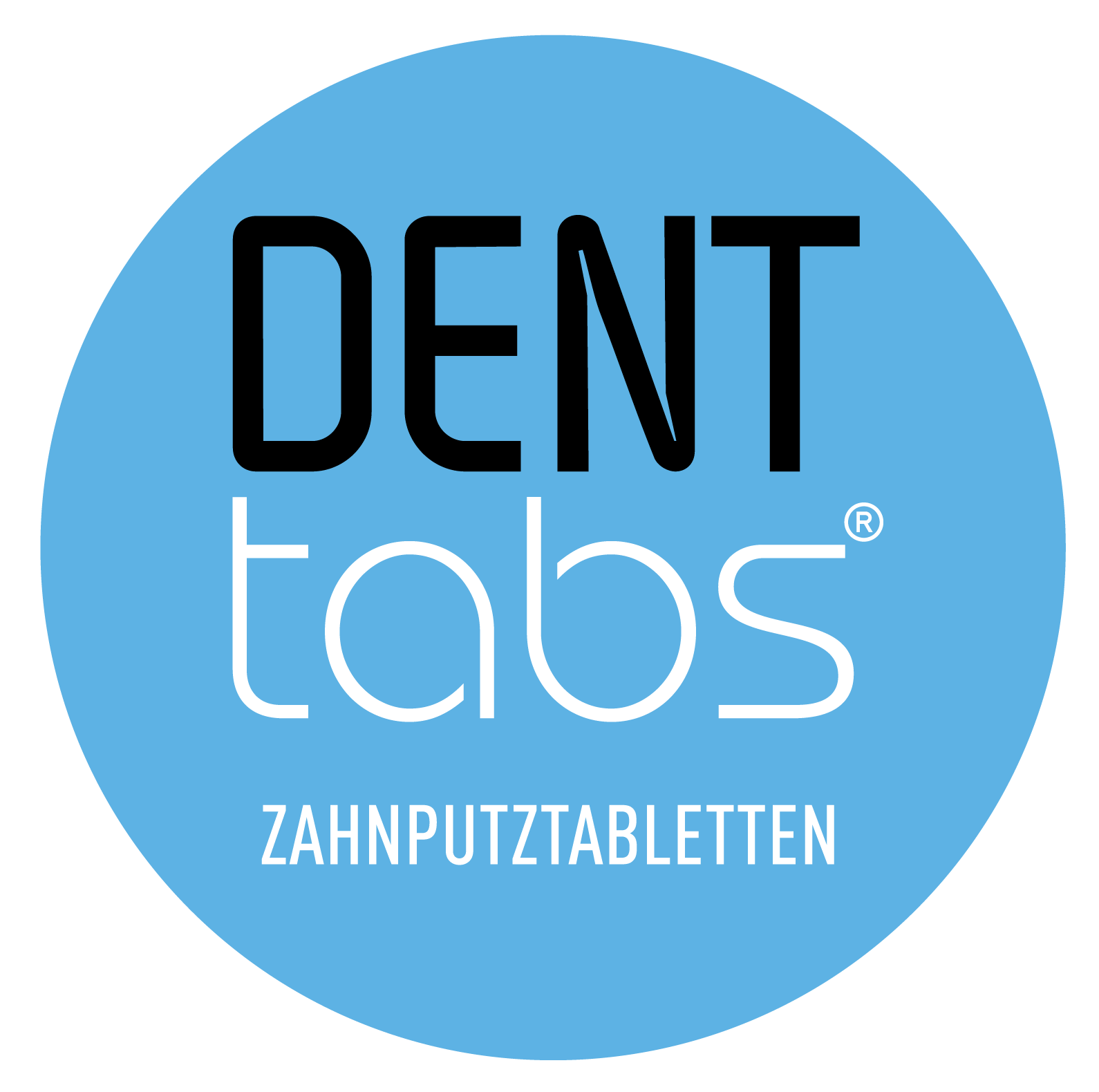 Die DENTTABS innovative Zahnpflegegesellschaft mbH mit Sitz in Berlin ist ein inhabergeführtes Unternehmen mit einem revolutionären und nachhaltigen Produkt im Bereich der Dentalhygiene – die DENTTABS. Nach verschiedenen Stationen in Informatik und Technologie gründete Axel Kaiser im Jahre 1992 gemeinsam mit seinen Brüdern die Firma proDentum Dentaltechnik in Berlin. Seit 2003 konzentrierte er sich zunehmend auf DENTTABS als Projekt und verschrieb sich 2009 mit der Gründung der DENTTABS® GmbH vollständig seinem jungen und innovativem Produkt. DENTTABS Zahnputztabletten sind aus 100% natürlichen Inhaltsstoffen, plastikfrei, ökologisch und frei von Konservierungsstoffen, Konsistenzgebern und anderen potenziell bedenklichen Inhaltsstoffen! DENTTABS sind vegan und als Naturkosmetik mit dem BDIH-COSMOS Siegel zertifiziert. Axel Kaiser, Vorstandsmitglied des Bundesverbandes der grünen Wirtschaft – kurz UnternehmensGrün e.V., setzt sich aus Überzeugung für besondere Nachhaltigkeit und beispielhafte alternative Produktions- und Verpackungsmethoden in der Dentalhygiene ein, was nicht zuletzt auch die DENTTABS® Produkte so erfolgreich macht. Diese sind mittlerweile in mehr als 40 Ländern weltweit erhältlich.
DIN CERTCO is the certification organisation of TÜV Rheinland Group and DIN, the German Institute for Standardization. Standards are indispensable instruments in ensuring safety technology, in protecting health, the environment, and customer interests, generally. DIN CERTCO assess and registers a broad range of products and services, and certifies qualified enterprises and personnel. Certification or registration enables companies to document conformance to specified requirements and thus assist consumers in choosing the right product or service to meet their needs, demonstrating quality, safety efficiency and reliability of their products.
Company ECHO Ltd, was established in 1992 and since its establishment is present worldwide with production of high quality innovative instruments in pharmacy, biotechnology, biology, medicine, industry and ecology with Its brand named ECHO Instruments.
ECHO Instruments brand includes many gas analyzers of which the most sophisticated is ECHO Instruments biodegradation analyser called The RESPIROMETER. Respirometer is a device that measures respiration of living organisms. Respirometer determines aerobic or anaerobic biodegradability of solid or liquid samples in various applications. Respirometer measures O₂ and CO₂ concentration in flow through the sample under controlled conditions. Applications that are most common measured with the respirometer are Biodegradation of plastic in solid or liquid in aerobic or anaerobic conditions. The new Respirometer that will be in production in 2019/2020 will also be capable of measuring applications which simulates algae growth and effect which plastics in the marine environment have on.
ECHO instruments due to their progressive and innovative technology and sales approaches are becoming a worldwide known brand with their products sold all over the world.
Our moto: "Quality is what makes us the best"
EuropaBio, the European Association for Bioindustries, is the recognised voice of the European biotech community championing world-class solutions for society's challenges. EuropaBio and its members are committed to the socially responsible use of biotechnology to improve quality of life, to prevent, diagnose, treat and cure diseases, to improve the quality and quantity of food and feedstuffs and to move towards a bio-based and zero-waste economy. EuropaBio represents 81 corporate and associate members and bio regions, and 15 national biotechnology associations in turn representing over 1,800 biotech SMEs.
The FKuR group is a medium-sized, privately held group of companies focusing on the development, production and marketing of high-quality special compounds and the distribution of plastic specialties.
The group currently includes FKuR Kunststoff GmbH, one of the leading suppliers of bioplastics compounds for flexible packaging solutions and engineering applications, and FKuR Polymers GmbH, specializing in the development and production of TPE and PP / PE compounds.
The product portfolio of the FKuR group comprises the FKuR Kunststoff GmbH product groups marketed as Bio-Flex®, Biograde®, Fibrolon®, Terralene®, Terraprene® as well as the FKuR Polymers brands Macoprene®, Macolen® PE and Macolen® PP
The distribution business comprises the biobased PE I'm green of Braskem and the biobased PET Eastlon of the FENC group.
Further information: www.fkur.com and www.fkur-polymers.com
GREENSAN LIMITED Srls is an Italian company based in Genova, North Italy that helps customers to provide solutions for sustainable compostable packaging for food and industrial products moving from PLASTIC to BIOPLASTIC. With years of experience behind us, our staff has the skills and expertise to take your business to the next level. We combine our knowledge with skills, to transform processes and strategies implemented in your company, making it evolve. We are proud to contribute to improving the way our customers structure and manage their business. www.greensan.it

HEXPOL TPE is an international polymer compounding group specialising in Thermoplastic Elastomers (TPE). Their products add value, functional performance and soft-touch aesthetics to a growing number of applications in the consumer, medical, packaging, automotive, electronics and construction industries.
TPEs are often described as the bridge between rubber and plastics, they combine elasticity, flexibility and softness similar to rubber with the recyclability and processing advantages of plastics. HEXPOL TPE were among the first companies to develop TPE compounds in Europe and they built on their 50 years heritage in the flexible polymers market in developing their biobased materials. Dryflex Green TPE compounds are available from 15 Shore A through to 55 Shore D. The range includes grades with biobased content over 90% (ASTM D 6866) and can be used in many applications that currently use conventional TPE and flexible polymers, such as soft-touch grips and handles, sealings, household goods, sports equipment, toys and automotive interiors. www.hexpolTPE.com
IDIR Solutions is a company that was created specifically to help tackle the problems of the proliferation of single use plastics. By implementing the analytical power of vibrational spectroscopy in the form of a cost-effective portable device, plastics which are not biodegradable or compostable are readily identified. This rapid, non-destructive and accurate approach empowers policymakers and the plastics industry to work together to implement the United Nations Roadmap to reduce plastic pollution. Other applications of this platform include identifying counterfeit or adulterated products in polymers, foodstuffs, fuels and other industrial chemicals. IDIR Solutions works with forward looking organisations to create positive impact through innovative technologies. Driven by our passion for science and sense of ethical and environmental responsibility, we transform complex technologies into simple elegant solutions.
The IfBB – Institute for Bioplastics and Biocomposites was established in 2011 as an autonomous institute within the Hochschule Hannover – University of Applied Sciences and Arts, following several years of increasing research activities.
The IfBB has been increasingly involved in lots of large research and industry projects and by now is widely acknowledged as an independent expert institution and resource center for bioplastics on a national as well as international level.
IfBB research activities mainly focus on the development, processing and industrial usage of bioplastics and biocomposites. This includes thermoplastic as well as duroplastic bio-composites. Key areas of expertise are: goal-oriented and application-oriented material development, process engineering, comprehensive material testing, circular economy (recycling, usage of residual materials, marine degradability, design for recycling), sustainability analysis of biomaterials, knowledge transfer.

The expertise of the Institut für Kunststofftechnik (IKT – Institute for Plastics Engineering) comprises the entire field of plastics technology, including material engineering, processing technology (mechanical and process engineering), and construction/product engineering. IKT works with biopolymers as well as bioplastics in many different projects with international companies in order to develop special compounds for specific applications and requirements as well as universally valid solutions. More than 150 engineers, chemists, physicists and students are working in the research and testing laboratories and pilot processing plants, stretching over a 5,000 sqm area at University of Stuttgart.
Ingevity provides specialty chemicals, high-performance carbon materials and engineered polymers that purify, protect and enhance the world around us. We develop and manufacture products used in a variety of demanding applications, including asphalt paving, oil exploration and production, agrochemicals, adhesives, lubricants, publication inks, coatings, elastomers, bioplastics and automotive components that reduce gasoline vapor emissions.
Ingevity is the world leader in the production and development of Capa® caprolactones. For over 40 years, our experienced team and high-quality products have earned the reputation of a trusted innovation partner that helps customers create winning formulas. Capa products add value to current formulations and enable customers to create new higher-performing products in the areas of coatings, polyurethane elastomers, adhesives, and bioplastics.
Capa thermoplastics are an impressive biopolymer modifier for packaging, bags and films, and paper coatings. Capa benefits formulations by enhancing the mechanical properties of polymers for easier processing, and greater durability and flexibility.
ITENE (Packaging, Transport and Logistics Research Center) provides business solutions from an overall perspective of the supply chain, from raw materials and product development to its final waste management, all within the framework of the circular economy requirements. From Lab to Market, ITENE leads companies to obtain competitive differentiation thanks to the development of tailored made solutions. As result of our work on the development of new plastic materials with improved mechanical, barrier and thermal properties for several applications, we have patented different products in the area of bioplastics and renewable materials.
3000m2 of our facilities are devoted to testing laboratories, including a compostability pilot plant recognized by Din Certco, TUV Austria and BPI. We help companies to determine if a product, material or additive can be recovered through composting and we also support them to obtain the most important compostability international certifications. ITENE works with a multidisciplinary team of researchers and technicians with proven experience who are constantly evolving and state-of-the-art infrastructures to ensure the very highest working standards.
Improving the noticeable naturalness (appearance, feel) in packaging for food, cosmetics and consumer goods is one of the many possible uses of functional fibers from J. Rettenmaier & Söhne (JRS).
JRS is a global family business group with 3,000 employees, which processes renewable resources into functional fibers to provide solutions across a wide range of industries. Depending on the field of application, JRS celluloses, cereal, fruit and wood fibers are processed to different special dosage forms.

Mérieux NutriSciences is dedicated to protecting consumers' health throughout the world, by delivering a wide range of test and consultancy services to the food and nutrition industries. In addition, we also serve companies in the water and environment, agrochemical, consumer goods, pharmaceutical and cosmetics sectors.
Present in26  countries
Almost 7000 employees
Close to 100 accredited laboratories worldwide
50 years of experience working with leading food and beverage companies
NatureWorks is an advanced materials company offering a broad portfolio of renewably sourced polymers and chemicals to the packaging, polymers, fibers, and chemicals markets. With performance and economics that compete with oil-based plastics and fibers, naturally advanced Ingeo(TM) polymers are valued for their unique functional properties and used in products from coffee capsules and electronics to diapers and wipes. Creating performance through chemistry, Vercet(TM) lactide-based solutions help innovators realize significant, measurable performance and cost advantages in products such as CASE (coatings, adhesives, sealants, and elastomers), toners, and surfactants. NatureWorks is jointly owned by Thailand's largest ASEAN leading integrated petrochemical and refining company, PTT Global Chemical, and Cargill, which provides food, agriculture, financial and industrial products and services to the world. www.natureworksllc.com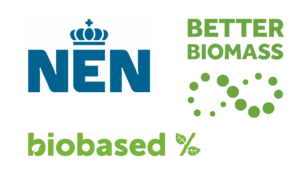 NEN is the leading standardisation body shaping the bioeconomy. NEN facilitates delivering added value standards and certification tools addressing the various characteristics of biobased products. Standardisation contributes to harmonisation, removing (trade) barriers, improved cost-effectiveness and fostering innovation. Certification enables credible and transparent claims in communication to businesses, consumers and governments.
NEN holds leading positions in standards setting for biobased products, biofuels, algae and algae products as well as sustainability of biomass among other fields of activities. Through these positions, NEN has built a large international network and is a recognised partner for cooperation. Within the bioeconomy sector, NEN manages the Bio-based content and Better Biomass certification schemes that are used by certification bodies for their services. NEN does not certify.
NEN is your partner for:
Developing European and international standards to increase harmonisation, unambiguity, consistency, coherence and transparency in the bio-economy
Managing key committees responsible for developing and maintaining these standards
Developing and managing certification schemes for credible and transparent communication about characteristics of bio-based products across entire supply chain
Taking part in and/or managing pre-/co-normative bio-based related research projects (e.g. Horizon 2020 and BBI-JU)
Learn more at www.biobasedeconomy.eu, www.biobasedcontent.eu and www.betterbiomass.com.
The nova-Institute was founded as a private and independent institute in 1994. It is located in the Chemiepark Knapsack in Huerth, which lies at the heart of the chemical industry around Cologne (Germany).
For the last two decades, the nova-Institute has been globally active in feedstock supply, techno-economic evaluation, market research, dissemination, project management and policy for a sustainable bio-based economy. Link: www.nova-institut.de
Novamont is an Italian industrial company whose roots lie in the Montedison School of Materials Science and which was set up to implement the ambitious project of some researchers from the chemical corporation: to integrate chemistry, agriculture and the environment. Founded in 1989, it is now worldwide leader in the sector of bioplastics and involved in the development of biodegradable and compostable bioproducts from renewable sources.
Mater-Bi is the innovative family of bioplastics developed by Novamont research. It is biodegradable and compostable according to the European standard EN 13432 and other international standards and has characteristics of use very similar to those of traditional plastics.
Mater-Bi is conceived to provide solutions to certain environmental, economic and social problems, such as in the managing of the organic waste collection, or in sectors where there is an high level of dispersion in the environment, as in the case of applications for agriculture.
With more than 600 people, Novamont group posted sales of €238 million in 2018 and made continuous investments in research and development activities: 5% of its turnover, more than 20% of people (2018 consolidated financial statements). It has a portfolio of around 1,800 patents and patent applications.


OWS is a private company under Belgian law, constituted in 1988. OWS is specialized in biological treatment of solid and semi-solid organic substrates by means of anaerobic digestion and has so far designed and built 30+ large-scale anaerobic digestion plants on a worldwide scale.
In addition, OWS has also 25+ years of experience in the field of biodegradability and compostability testing and has since tested 2500+ materials for 750+ clients all over the world, including BASF, Biotec, Corbion, Duni, FKuR, Huhtamaki, Innovia, Kimberly-Clark, Lavazza, Limagrain, Mitsubishi Chemical, NatureWorks, Nestlé, Novamont, P&G, Showa Denko, Stora Enso, Sun Chemical, Tetra Pak, Unilever, UPM, Wacker and many more.
All testing is performed under conditions of strict quality control and confidentiality and with an independent and objective scientific approach. Materials tested include polymers, paper & board, packaging, consumer goods, food service ware, films & bags, inks, additives, adhesive, etc.
With an ISO 17025 accreditation at hand, OWS is the only laboratory worldwide which is recognized by all certification bodies active in the field of biodegradability and compostability, i.e. Vinçotte and DIN CERTCO in Europe, BPI in the US, JBPA in Japan, ABA in Australia, etc.

ProfiKomp Group with more than 25 years' experience is one of the market leaders in biowaste treatment in Europe, ProfiKomp wishes to play a defining role in the creation of the circular economy, specifically in the fields of biowaste utilization by providing waste management related engineering services and applying aerobic technologies such as composting. ProfiKomp has put into operation more than 85 closed, semi-permeable membrane covered, aerated biowaste treatment technologies worldwide.
ProfiKomp provides design, consultation and implementation services e.g. designing systems and solutions through to put waste treatment technologies into operation. Should our partners require it, we are also happy to provide information and consultation services for new materials and managed waste streams such as compostable bioplastic wastes.
During using compostable bioplastic products closing the loop is important and thus recycling is a crucial part of the life cycle of these products. When it comes to organic recycling of bioplastics ProfiKomp can provide consultancy services and tailor-made waste treatment technologies based on ProfiKomp's wide range of expertise. In our research laboratory, we conduct numerous forms of research-based testing of waste materials, soils, composts, and compostable bioplastics. Nevertheless, we provide compostability simulation services for our partners as well.

PTTMCC is global market leader in BioPBS resin and biggest bio-based PBS plant in the world. PTTMCC is a strategic joint venture between PTT Global Chemical Public Company Limited (PTTGC) and Mitsubishi Chemical Corporation (MCC) with the intention to focusing solely on the bio-chemical industry and creating products of benefit to mankind and to build a greener world. Consequently, PTTMCC is determined to produce bio-chemical products that will initiate changes for a better future. BioPBS (bio-based polybutylene succinate) is revolutionary in its two-fold bio properties. It is both bio-based and biodegradable plastic, using advanced technology from Mitsubishi Chemical Corporation. Derived from natural resources, such as sugarcane, cassava, corn and known for superior biodegradability and composability. BioPBS is a real solution for green products and suitable to circular economy. BioPBS are certified as biodegradable in soil, OK Compost and OK compost Home by TÜV Austria and are certified bio-based by DIN Certco. BioPBS has been complied EU10/2011, FCN and JHOSPA food regulation. In the application, BioPBS can be used in wide range application for instance paper coated cup and tray, barrier packaging, coffee capsule, fiber, mulch films, and injection molding application such as agricultural clips, toys, electronics, etc.
More information at www.pttmcc.com, email at info@pttmcc.com

SILBO – experts in the production of packaging. Having 20 years of experience in the industry, the acquired know-how, knowledge of the market and successful investments, we guarantee that our company solutions are reliable and tailored to our customers' and business partners' expectations. We foster an environmental protection on many levels, i.e creating new, biocompostable standards of packaging production. Focusing on innovation, ecology and quality are the core values that have been the main point of reference for SILBO. The extensive knowledge of the company's owner, Marcin Śpiewok, his engineering common sense, specific business skills and persistence in the implementation of unique ideas with the support of the staff, have laid the foundations that the company has been building on for almost two decades. For Silbo, leading direction for the future should be environmental responsibility and following the dynamics of changes in raw materials.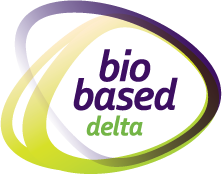 Unique opportunities in the Biobased Delta of the Netherlands
Biobased Delta is the first Public-Private Partnership developing an eco-system for the Circular Bioeconomy, in the South-West Netherlands. The Biobased Delta focuses on green chemistry in order to facilitate the transition to the Circular Bioeconomy and reduce CO2 emissions.
The Biobased Delta area embraces:
Large carbohydrate availability at favourable cost position
Top innovation centers in the area for biopolymers, 3D-printing, natural fibres and natural colours
Open innovation hubs for green chemistry, biotech and pilot plants for monomers & polymers
Location in reach of 40% of European customers within 200 km
Consortium of top SME's representing all steps in the value chain from feedstock to end-product
A forefront project is the PLA-Polymer Recycling Facility. This is the first recycling pilot  facility for the development and scale-up of PLA polymer recycling.

The TECNARO GmbH is an innovative company that develops and produces its own bioplastics and biocomposites based on renewable raw materials and markets them worldwide through ALBIS PLASTICS GmbH's sales network, among others. TECNARO is among the leading technology companies with its thermoplastic biomaterials ARBOFORM®, ARBOBLEND® and ARBOFILL®.
Customised solutions have been successfully completed for industrial series production in the three biomaterial families for years. With customers from the automotive, solar, construction, packaging, stationery, furniture, toys, household items, musical instruments and fashion industries the materials from TECNARO serve practically every market. The materials can be processed, for example, by injection molding, extrusion, calendering, pressing, thermoforming and blow molding. Users are therefore manufacturers of moulded parts, sheets and semi-finished products from the wood and plastics processing industry.
TECNARO has already won several awards for sustainability, innovation and future technologies.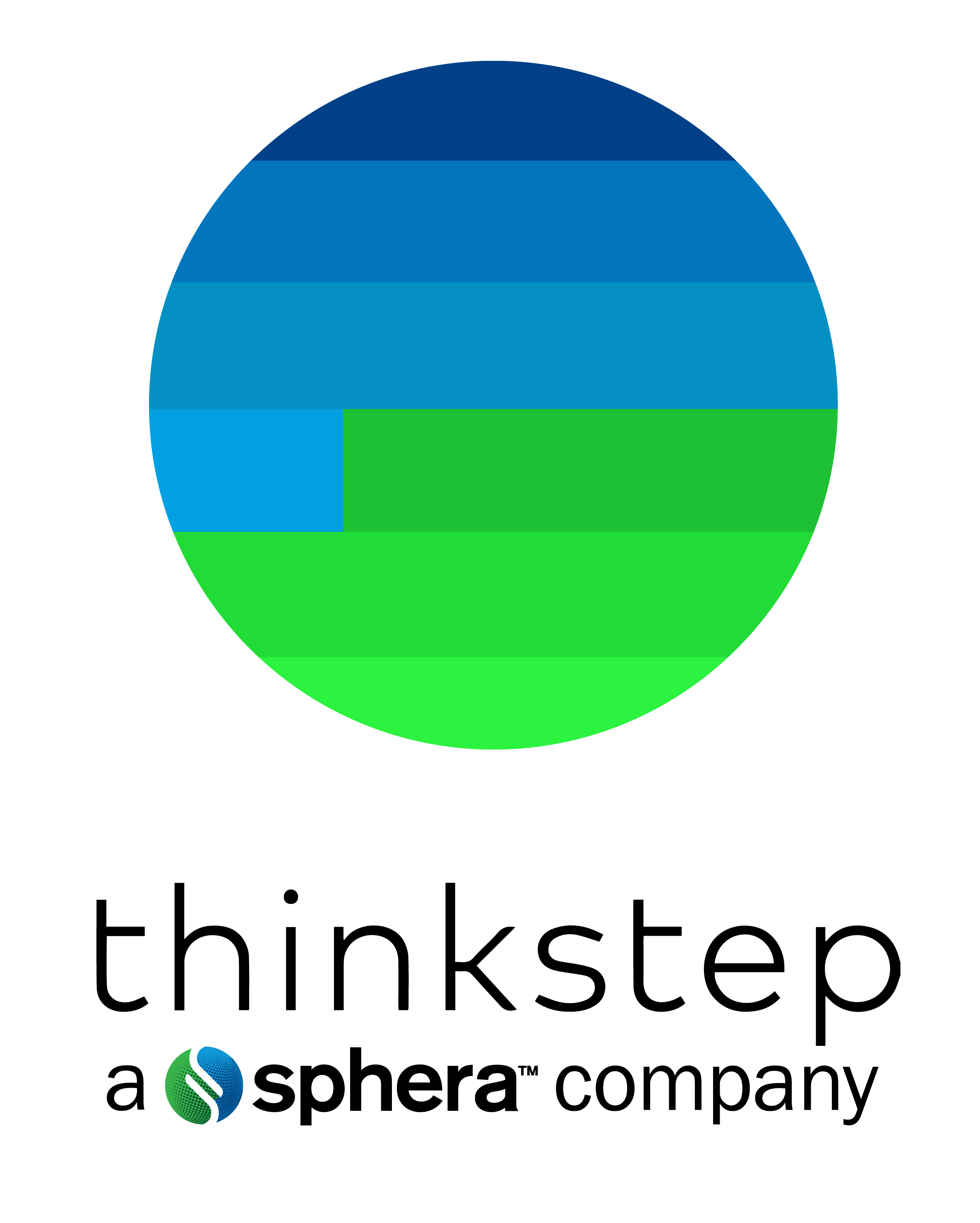 Through our unique portfolio of software, data and consulting expertise, thinkstep, a Sphera company, leads organizations to sustainable success and helps them contribute to a resilient and thriving planet.Through our unique portfolio of software, data and consulting expertise, thinkstep, a Sphera company, leads organizations to sustainable success and helps them contribute to a resilient and thriving planet.
Total Corbion PLA is a global technology leader in Poly Lactic Acid (PLA) and lactide monomers. PLA is a biobased and biodegradable polymer made from annually renewable resources, offering a reduced carbon footprint versus many traditional plastics. The Luminy® PLA portfolio, which includes both high heat and standard PLA grades, is an innovative material that is used in a wide range of markets from packaging to consumer goods, fibers and automotive. Total Corbion PLA, headquartered in the Netherlands, will start up a new production plant in Thailand in the second half of 2018. The company is a 50/50 joint venture between Total and Corbion. www.total-corbion.com
Whether you are an industrial company, plant operator, in the retailing or service industries, a start-up, company founder or in the municipal sector – safety and security play an important role in every case. TÜV AUSTRIA Group's professional expertise in the fields of technology, safety and security, environmental matters, quality and sustainability not only ensures technical safety and security for companies and consumers, but also conserves resources and is instrumental in improving the quality of products and services. TÜV AUSTRIA Group, an international company with subsidiaries in more than 40 countries around the world, employs over 1,500 people and generates a turnover of 160 million euros. On 1 December 2017, TÜV AUSTRIA Group took over the OK compost & OK biobased conformity marks from the Belgian institute Vinçotte and integrated the experts and the certification activities into TÜV AUSTRIA Belgium.
U.S. Pacific, apart from being the distributor for Polylactic Acid (PLA) resins produced by NatureWorks, LLC in USA covering the Asia Pacific regions, we have just become a roll good manufacturer. The installation of our new production line designed exclusively for manufacturing 100% PLA spunbonding nonwovens has completed and is ready for commercial supply. Our line is 2.4 meters wide and weight ranges from 17 to 150 gsm for various applications in medical, hygiene, agricultural and industrial safety markets, etc. PLA is bio-based material that are compostable and degradable, which answers to the environmental protection criteria.
In addition to the above, U.S. Pacific also has lamination capabilities including hot melt adhesive, cold glue, ultrasonic and powder dot pasting all at 1.6 meters usable width.
Among the Patient Specific transfer and mobility products U.S. Pacific manufactures, hoist operated slings, Zlincher® and manual operated Smart Mover by nonwovens is our expertise.  All our products for lifting application are tested by TUV, a global renowned laboratory, according to AS/NZS ISO 10535 standard.