THE BIOPLASTICS CONFERENCE EXHIBITION
The exhibition is dedicated exclusively to bioplastics. It is the ideal platform for your company to demonstrate your products and services, increase brand awareness, build new business relationships and gain instant market feedback.
Exhibitors at the 13th European Bioplastics Conference 2018


Arctic Biomaterials has developed bio-based and biodegradable glass reinforced composite materials (ArcBiox ™). These materials break todays boundaries in terms of temperature resistance and mechanical performance for bio-based materials. The ABM Composite material is produced with LFT (long fiber) technology. What makes the glass reinforcement unique is that it is also biodegradable and the composite is certified with the Seedling mark (DinCerto).
In mechanical performance the ArcBioX materials offer alternatives to several oil based technical plastics for demading technical applications, e.g. glass reinforced polyamide. Customers have now possibilities to decrease their carbon footprint and find sustainable solutions.

ADBIOCOMPOSITES is a technology-based company dedicated to the development and commercial exploitation of biomaterials, e.g. the patented-licensed new bioplastic material called BlockPLATM. BlockPLATM is a compostable material complying with the EU's Plastics Strategy 2030. BlockPLATM is based on PLA, and can be supplied in different grades: masterbatch or ready-to-use biopolymers. It can be processed by the traditional processing techniques (extrusion or injection). BlockPLATM offers multiple functional advantages such as higher barrier to oxygen, mechanical properties, tuneable transparency, and suitable for food contact. ADBIOCOMPOSITES has received funding from the EU's Horizon 2020 SME instrument phase 1 & 2, and was awarded with an Honourable Mention in the "New Plastics Economy Innovation Prize 2017" by the Ellen Macarthur Foundation.

Our research and technology centre is located in Spain, and we have more than 25 years of experience in offering solutions to companies of the plastics industry (manufacturers of raw materials, processors, end users and recyclers). Our service comprises the development of integral and customised solutions by coordinating and developing R&D projects, technical assistance, analysis and testing, competitive intelligence and training.
We have a broad expertise in the development and application of biopolymers and sustainable composites, gained during the last 15 years in the framework of EU and national projects. Moreover, we are the first Spanish centre in offering an accredited testing by ILAC/ENAC (recognized in the entire world) for determination of aerobic biodegradability of plastics in composting conditions (ISO 14855) and soil (ISO 17556) and degree of disintegration in composting conditions (ISO 20200), while also offering testing for determination of ecotoxicity (OECD 207 and 207) and aerobic biodegradability of plastics in an aqueous medium. More information at www.aimplas.net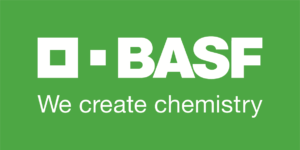 At BASF, we create chemistry for a sustainable future. We combine economic success with environmental protection and social responsibility. The more than 115,000 employees in the BASF Group work on contributing to the success of our customers in nearly all sectors and almost every country in the world. Our portfolio is organized into five segments: Chemicals, Performance Products, Functional Materials & Solutions, Agricultural Solutions and Oil & Gas. BASF generated sales of €64.5 billion in 2017. BASF shares are traded on the stock exchanges in Frankfurt (BAS), London (BFA) and Zurich (BAS). Further information at www.basf.com.

Biofiber Tech Sweden AB is an innovative technology company based in Stockholm, Sweden. We have developed a patented technology for modification of wood fibers so that it can work well with other polymers to enable cost effective production of bio-granulate. Our value propositions are:1) To current fossil based plastic manufactures, adding up to 50% biocomponent to make plastic materials more environmental friendly at the same cost; 2) to bioplastic manufacture, adding up to 50% wood fibers to make bioplastics 30-40% cheaper; 3) to consumer product brand owners and consumers, products with high sustainability image and affordable price. We are currently looking for suitable bioplastic manufactures for potential joint development. Visit our web site www.biofibertech.com for contact info.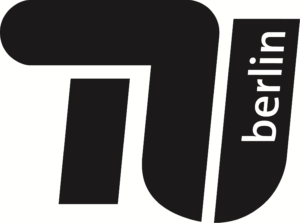 BioMatLCA project / Technische Universität Berlin
The poster presents a project that intends to develop a consistent approach for the integration of ecological parameters for the selection of proper bio-based materials (incl. bio-based polymers and nature fibres) as early as possible in the industrial design process. Funded by the German Agency for Renewable Resources (Fachagentur Nachwachsende Rohstoffe e.V.), the three-year project, aims at promoting the utilization of bio-based materials using as an example the automotive sector. By application of life cycle thinking, as an initial step, the project is currently in a phase of delivering product category rules (PCR) on material and product level that allow for a harmonized life cycle assessment (LCA) of bio-based materials. The harmonized stepwise LCA procedure provides the basic rules from goal and scope definition, primary data acquisition and impact assessment. The rules were initially based on an extensive literature review. Their build-up is further going to be validated by case studies for already existing automotive components. The rules were derived according to the current consensus level, applicability and methodological maturity that will allow the calculation of reliable ecological parameters to be used in the industrial design process.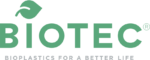 BIOTEC is one of the world-wide leading companies in producing starch based compounds. Established 1992 and located in Emmerich am Rhein (Germany) BIOTEC is developing and producing biodegradable and compostable materials, called BIOPLAST, by using potato starch as the main renewable resource.
BIOTEC's customers, who are making mainly shopper bags, refuse bags or fruit & vegetable bags out of BIOPLAST prefer the excellent extrusion behavior, the high mechanical properties and absence of disturbing smell of the compound. Over the last years the various regulations implemented by the EU and single member states have brought a long list of increasing requirements for bags regarding composting properties and renewable content. BIOTEC has developed a range of products called BIOPLAST 300, BIOPLAST 400 and BIOPLAST 500. These bioplastics are plasticizer-free, thermoplastic materials that contain natural potato starch and other biologically sourced polymers. All products are certified as OK Compost and OK Compost HOME by Vinçotte. The bio-based carbon share is of 30%, 40% and 50% respectively, confirmed by Beta Analytics. All products made from BIOPLAST are 100% biodegradable and compostable according to EN 13432 standard. BIOPLAST 300, BIOPLAST 400 and BIOPLAST 500 are suitable for processing by blown film extrusion to produce items that are completely biodegradable. The absence of plasticizer allows the material to be easily processed to stable products of consistent quality. BIOTEC is providing a wide range of solutions to bags makers to fulfill the highest requirements e.g. the bio-waste directive for refuse bags in Germany or the bag legislation for fruit & vegetable bags in France. More information at www.biotec.de.

BioLogi Q, Inc. produces biopolymers made from potatoes, corn, and/or tapioca. When blended with other polymers, the resulting resins reduce the use of fossil fuel-based plastics and greenhouse gas generation. Specific product lines can also produce stronger finished products that are suitable for downgauging; recyclable films and bags; and compostable or marine biodegradable films. All start with NuPlastiQ GP, a 100% natural, renewably sourced, plant-based biopolymer that contains 100% USDA Certified Biobased Content and passes ASTM D6400 and EN-13432 for compostability and ASTM D6691 for marine biodegradation. GP is also TUV OK certified for both industrial compostability and marine biodegradation. More information at www.biologiq.com.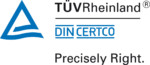 DIN CERTCO is the certification organisation of TÜV Rheinland Group and DIN, the German Institute for Standardization. Standards are indispensable instruments in ensuring safety technology, in protecting health, the environment, and customer interests, generally. DIN CERTCO assess and registers a broad range of products and services, and certifies qualified enterprises and personnel. Certification or registration enables companies to document conformance to specified requirements and thus assist consumers in choosing the right product or service to meet their needs, demonstrating quality, safety efficiency and reliability of their products. More information at www.dincertco.de/en.

ECHO Instruments is a manufacturer of high-quality, innovative instruments, software, and integrated sensors measuring systems for more than 20 years. We are offering products and technical support & solutions for customers in the fields of biotechnology, biology, medicine, bioplastic production, and environmental management.
Our Respirometry System was launched under the ECHO Instruments brand on the global market. It is specially designed for the monitoring of plastic biodegradability according to the ISO 14855 / ASTM D5338 standard. ISO 14855 specifies a method for determining the ultimate aerobic biodegradability of plastic materials under controlled composting conditions by gravimetric measurement of the amount of carbon dioxide evolved. In 2016, we will launch a completely new marine environment respirometer for monitoring the biodegradability of different types of waste, for example plastic particles and organic components, in the marine environment (algae growth under simulated environment conditions). More information at http://echoinstruments.eu/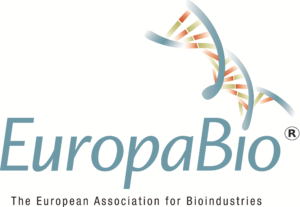 EuropaBio, the European Association for Bioindustries, promotes an innovative and dynamic European biotechnology industry. EuropaBio and its members are committed to the socially responsible use of biotechnology to improve quality of life, to prevent, diagnose, treat and cure diseases, to improve the quality and quantity of food and feedstuffs and to move towards a biobased and zero-waste economy. EuropaBio represents 79 corporate and associate members and bio-regions, and 17 national biotechnology associations in turn representing over 1800 biotech SMEs. Read more about our work at www.europabio.org.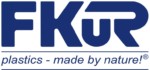 As a leading producer of customized bioplastics, FKuR offers a broad range of bio-based and biodegradable resins for a variety of durable and flexible applications. FKuR's bioplastics have been tested according to recognized national and international standards and are certified by independent institutes. Customers can benefit from a variety of compounds, from our global distribution program as well as our development partnerships.
FKuR's compounds include: Bio-Flex for flexible applications, Biograde for rigid applications, Fibrolon (Wood Plastic Composites), and Terralene, a bio-based Polyethylene for durable applications. Our global distribution program includes the following bio-based resins: I'm Green PE (Braskem), Globio Bio-PET (Toyota Tsusho), and Vestamid Terra Bio-PA (Evonik). FKuR partners with Fraunhofer UMSICHT for Strategic R&D, and with Corbion on High Heat PLA. As the Bioplastics Specialist FKuR thinks internationally but acts locally, with global partner offices in each region. Whether customers are interested in mutual development, product marketing or exclusive distribution of bioplastic products, FKuR is your partner. More information at www.fkur.com.
HEXPOL TPE is an international polymer compounding group specialising in Thermoplastic Elastomers (TPE). Their products add value, functional performance and soft-touch aesthetics to a growing number of applications in the consumer, medical, packaging, automotive, electronics and construction industries.
TPEs are often described as the bridge between rubber and plastics, they combine elasticity, flexibility and softness similar to rubber with the recyclability and processing advantages of plastics. HEXPOL TPE were among the first companies to develop TPE compounds in Europe and they built on their 50 years heritage in the flexible polymers market in developing their biobased materials. Dryflex Green TPE compounds are available from 15 Shore A through to 55 Shore D. The range includes grades with biobased content over 90% (ASTM D 6866) and can be used in many applications that currently use conventional TPE and flexible polymers, such as soft-touch grips and handles, sealings, household goods, sports equipment, toys and automotive interiors. www.hexpolTPE.com
ITENE is a Research Center that provides business solutions from an overall perspective of the supply chain, from raw materials and product development to its final waste management, all within the framework of sustainability.
From Lab to Market, ITENE leads companies to obtain competitive differentiation thanks to the development of tailored made solutions. New plastic materials with improved mechanical, barrier and thermal properties, and for different applications, can be obtained. The research center has patented different products in the area of bioplastics and renewable materials as a result of its intensive R&D efforts.
Besides this, ITENE provides recognized laboratory testing services and helps companies to determine if a product, material, intermediate or additive can be recovered through composting. It helps companies to obtain the most important compostability international certifications. ITENE is an approved laboratory by Vinçotte and Din Certco to conduct certification test in the framework of compostable product.
ITENE boast a multidisciplinary team of researchers and technicians with proven experience who are constantly evolving and state-of-the-art infrastructures to ensure the very highest working standards.
http://www.itene.com/en

HYDRA Marine Sciences is an institute for research, documentation & consulting, offering marine biology expertise, worldwide, in any aquatic system. Within the HYDRA Network we are supporting research partners, media and stakeholders with solutions based on the experience we have been acquiring for almost three decades in the aquatic sector. Our assignments and expeditions led us to a huge variety of waters, from high-alpine lakes to the Dead Sea; to streams and rivers; from Antarctica, through the Mediterranean Sea to the tropical reefs of the Caribbean, Australia and South-East Asia. Our direct knowledge about such different ecosystems is a resource we share with our guests, partners and clients.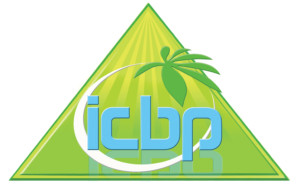 Established in Johor Malaysia in 2005, Indochine Bio Plastiques (ICBP) Sdn Bhd a "Pioneer Status" company, manufactures biodegradable, bio-based and compostable plastic resins from tapioca starch. ICBP is the only HALAL, USDA, SGS, REACH, SVHC, and US FDA certified bio plastic resin manufacturer in Asia. Currently, ICBP Bio Resin are used as a supplement to conventional petroleum plastics, however with the increase in environmental awareness and to reduce dependence on fossil fuels, bio plastic resins has entered into prominence as a replacement product, capitalizing on "Certified Green Technology" and environmental benefits. ICBP holds a manufacturing license from Ministry of International Trade and Industry (MITI); was granted Pioneer Status from Malaysian Industry Development Authority (MIDA). ICBP was also granted a Green Technology Certificate from the Ministry of Energy, Green Technology and Water (KETTHA); a Halal Certification from the JAKIM (National Department of Islamic Development), Malaysia. More information at www.icbp.com.my.

The IfBB – Institute for Bioplastics and Biocomposites was established in 2011 as an autonomous institute within the Hochschule Hannover – University of Applied Sciences and Arts, following several years of increasing research activities.
The IfBB has been increasingly involved in lots of large research and industry projects and by now is widely acknowledged as an independent expert institution and resource center for bioplastics on a national as well as international level.
IfBB research activities mainly focus on the development, processing and industrial usage of bioplastics and biocomposites. This includes thermoplastic as well as duroplastic bio-composites. Key aspects of ongoing research are: materials development and process optimization, materials testing and analysis, recycling and cascade use, lifecycle and sustainability assessment, market statistics and land use calculations, industrial consulting/close cooperation with industry. Website: www.ifbb-hannover.de

The expertise of the Institut für Kunststofftechnik (IKT – Institute for Plastics Engineering) comprises the entire field of plastics technology, including material engineering, processing technology (mechanical and process engineering), and construction/product engineering. IKT works with biopolymers as well as bioplastics in many different projects with international companies in order to develop special compounds for specific applications and requirements as well as universally valid solutions. More than 150 engineers, chemists, physicists and students are working in the research and testing laboratories and pilot processing plants, stretching over a 5,000 sqm area at University of Stuttgart. More information at www.ikt.uni-stuttgart.de.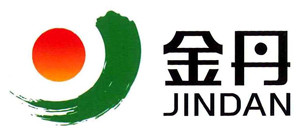 JINDAN New Biomaterials Co., Ltd (JD-BIOM), as a holding subsidiary of Henan JINDAN lactic acid technology Co., Ltd (JINDAN China), is a professional lactide and PLA(poly-lactic acid) producer. The JD-BIOM LLA and PLLA are produced with a global pioneering green circular technology. The business scope of JD-BIOM includes the production, sales, and consultation of application technology, related to LLA, PLLA and PLLA-based copolymer synthesis. The current capacity is 15,000 MTS per year from 2018, and will reach up to 100,000-150,000 ton/year by 2020. We have an Europe office in The Netherlands named JINDAN Europe BV.

Make bioplastics packaging tangible!
Improving the noticeable naturalness (appearance, feel) in packaging for food, cosmetics and consumer goods is one of the many possible uses of functional fibers from J. Rettenmaier & Söhne (JRS).
JRS is a global family business group with 3,000 employees, which processes renewable resources into functional fibers to provide solutions across a wide range of industries. Depending on the field of application, JRS celluloses, cereal, fruit and wood fibers are processed to different special dosage forms.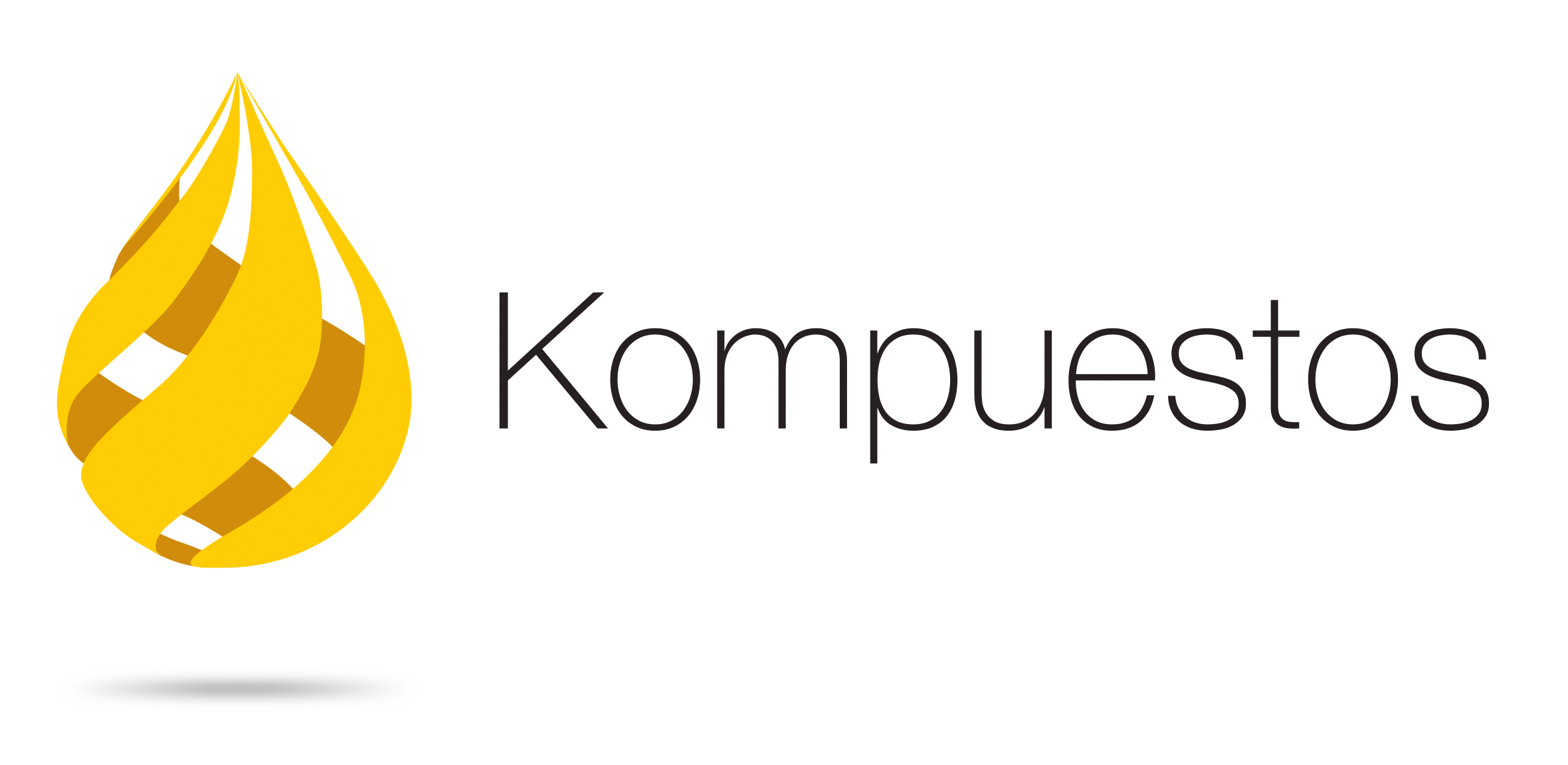 More than 30 years adding value to plastic: With an annual turnover exceeding 40 million euros, international presence in more than 40 countries, and a production capacity of over 150,000 tons per year, Kompuestos has positioned itself as one of the main international suppliers of a large variety of masterbatches (high performance mineral fillers, additives, white, black and colors), and one of the leading companies in the sector.
To meet the growing demand for eco-friendly and sustainable plastic solutions, Kompuestos has started to work on biodegradable solutions made of polymers based on renewable sources. Kompuestos has developed resin formulations for the extrusion of wholly compostable plastic bags with the goal to achieve home compostability, as well as compostable resins for thermoforming and injection molding applications for the fabrication of disposable tableware and enhanced biodegradable solutions for single-use articles. In addition, Kompuestos has been developing proprietary thermoplastic starch and compostable masterbatches.

NatureWorks is an advanced materials company offering a broad portfolio of renewably sourced polymers and chemicals to the packaging, polymers, fibers, and chemicals markets. With performance and economics that compete with oil-based plastics and fibers, naturally advanced Ingeo™ polymers are valued for their unique functional properties and used in products from coffee capsules and electronics to diapers and wipes. Creating performance through chemistry, Vercet™ lactide-based solutions help innovators realize significant, measurable performance and cost advantages in products such as CASE (coatings, adhesives, sealants, and elastomers), toners, and surfactants. NatureWorks is jointly owned by Thailand's largest ASEAN leading integrated petrochemical and refining company, PTT Global Chemical, and Cargill, which provides food, agriculture, financial and industrial products and services to the world. www.natureworksllc.com | @natureworks
Applied research for your needs: We offer our unique understanding to support your business. From feedstock to product, from markets to dissemination – nova-Institute links research-based consultancy to feedstocks, technology, products and markets as well as policy, economy and sustainability in all areas of the Bio-based and CO2-based Economy. We make your business fit for the future! More information at http://nova-institute.eu.
We offer more than two decades of experience with the use of biobased materials and products. You get access to nova's internal or external top experts and scientists. We have many fruitful partnerships in various national and international associations, research projects and expert groups at your command. We offer several popular platforms for knowledge exchange and communication – a key to success for the Bio- and CO2-based Economy. We host some of the most successful conferences of the industry – made by experts for experts.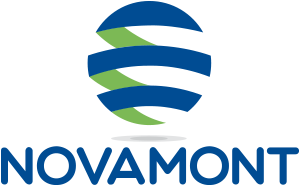 Novamont is an industrial company whose roots lie in the Montedison School of Materials Science and which was set up with a view to implementing the ambitious project of some researchers from the chemical corporation: to integrate chemistry, agriculture and the environment. It was founded in 1989 and is now internationally recognised as a leader in the bioplastics and biochemicals sector. Its mission is to implement a "Living Chemistry for Quality of Life": to develop materials and biochemicals through the integration of chemistry and agriculture, by starting up biorefineries in the local areas and providing application solutions that ensure efficient use of resources throughout their entire life cycle, with advantages for the social, economic and environmental system. Under the brand Mater-Bi®, it produces a family of bioplastics whose characteristics of use are very similar to those of traditional plastics, but at the same time, they are biodegradable and compostable according to the European standard EN 13432.
Come visit us on http://www.novamont.com/eng/
OWS is a private company under Belgian law, constituted in 1988. OWS is specialized in biological treatment of solid and semi-solid organic substrates by means of anaerobic digestion and has so far designed and built 30+ large-scale anaerobic digestion plants on a worldwide scale. In addition, OWS has also 25+ years of experience in the field of biodegradability and compostability testing and has since tested 2500+ materials for 750+ clients all over the world, including BASF, Biotec, Corbion, Duni, FKuR, Huhtamaki, Innovia, Kimberly-Clark, Lavazza, Limagrain, Mitsubishi Chemical, NatureWorks, Nestlé, Novamont, P&G, Showa Denko, Stora Enso, Sun Chemical, Tetra Pak, Unilever, UPM, Wacker and many more. All testing is performed under conditions of strict quality control and confidentiality and with an independent and objective scientific approach. Materials tested include polymers, paper & board, packaging, consumer goods, food service ware, films & bags, inks, additives, adhesive, etc. With an ISO 17025 accreditation at hand, OWS is the only laboratory worldwide which is recognized by all certification bodies active in the field of biodegradability and compostability, i.e. Vinçotte and DIN CERTCO in Europe, BPI in the US, JBPA in Japan, ABA in Australia, etc. More information at www.ows.be.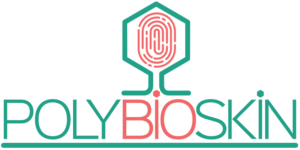 PolyBioSkin is an international and interdisciplinary three-year research and development effort aiming to broaden the use of biopolymers in biomedical, cosmetic, and sanitary skin-contact applications. Harnessing the extraordinary antimicrobial, antioxidant, absorbency, and skin compatibility features of biopolymers, the project aims to provide functionally improved, significantly more sustainable, and price-competitive everyday products. In addition, tailored biodegradability properties will make alternative end-of-life options such as organic recycling feasible. PolyBioSkin has received funding from the Bio-based Industries Joint Undertaking under the EU's Horizon 2020 research and innovation programme under grant agreement No. 745839. More information at http://polybioskin.eu/.
The development of new and/or bio-based polymers is a long-time and expensive process. The Polymerization Shared Facility is a multi-purpose pilot plant to accelerate the development of innovative (biobased) and drop-in polymer-materials by enabling production on pilot scale for commercial-trials with state-of-the-art industrial equipment. The experienced and flexible team serve customers in the field of A) Polymerization of (Bio)polymers, (bio)Polyesters and (bio)Polyamides, and B) Depolymerization of waste-plastics into monomers enabling significant contribution to the Circular Economy. The mission is to accelerate the development by enabling production on pilot scale for commercial-trials.

PTTMCC is global market leader in BioPBS resin and biggest bio-based PBS plant in the world. PTTMCC is a strategic joint venture between PTT Global Chemical Public Company Limited (PTTGC) and Mitsubishi Chemical Corporation (MCC) with the intention to focusing solely on the bio-chemical industry and creating products of benefit to mankind and to build a greener world. Consequently, PTTMCC is determined to produce bio-chemical products that will initiate changes for a better future. BioPBS (bio-based polybutylene succinate) is revolutionary in its two-fold bio properties. It is both bio-based and biodegradable plastic, using advanced technology from Mitsubishi Chemical Corporation. Derived from natural resources, such as sugarcane, cassava, corn and known for superior biodegradability and composability. BioPBS is a real solution for green products and suitable to circular economy. BioPBS are certified as biodegradable in soil, OK Compost and OK compost Home by TÜV Austria and are certified bio-based by DIN Certco. BioPBS has been complied EU10/2011, FCN and JHOSPA food regulation. In the application, BioPBS can be used in wide range application for instance paper coated cup and tray, barrier packaging, coffee capsule, fiber, mulch films, and injection molding application such as agricultural clips, toys, electronics, etc. More information at www.pttmcc.com, email at info@pttmcc.com
Reverdia has been a global leader in sustainable bio-succinic acid since 2010. As a joint venture between Royal DSM and Roquette Frères, the company produces 100% bio-based succinic acid under the brand name Biosuccinium®. Biosuccinium® is sold globally as a renewable alternative to traditional di-acids. Based on fermentation technology with a best-in-class environmental footprint, Reverdia's bio-succinic acid has a broad range of applications, from packaging through to resins, cosmetics and footwear.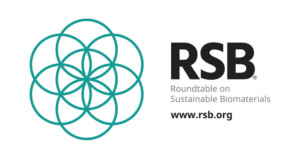 The Roundtable on Sustainable Biomaterials (RSB) is a global, multi-stakeholder independent organisation that drives the development of the bioeconomy through sustainability solutions, certification, and collaborative partnerships.
By providing credible tools & solutions for the sustainable bioeconomy, the RSB will supports its partners to mitigate business risk and deliver projects that protect & promote social and environmental sustainability.
With expertise in supply chain mapping, stakeholder consultation, development of sustainability protocols, gap analysis and regional sustainability assessments, as well as project development, deployment and management, the Roundtable on Sustainable Biomaterials is an ideal partner for organisations looking to ensure credibility, transparency and sustainability as they develop and scale up.
Founded in 1834 in Switzerland, Sulzer is an international company present in more than 150 countries and specialized in pumps and maintenance for rotating equipment in the oil and gas, petrochemicals, energy, water industries as well as separation, reaction and mixing technologies applied in polymer industries. Sulzer provides not only key process equipment, but also complete systems which include pilot testing, process scale up, engineering, process know-how and application expertise. Since the 90s Sulzer polymer reaction and static devolatilization technologies are implemented in large scale polystyrene production processes. Over a decade ago, supporting the development of biopolymers in durable applications, Sulzer has developed a high-performance purification technology for lactide based on crystallization, which paved the way to further development in polymerization and processing of polylactic acid polymers, making them suitable for both durable applications and biodegradable products. Between 2007 and today, Sulzer PLA technology went from bench to industrial scale.

The TECNARO GmbH is an innovative company that develops and produces its own bioplastics and biocomposites based on renewable raw materials and markets them worldwide through ALBIS PLASTICS GmbH's sales network, among others. TECNARO is among the leading technology companies with its thermoplastic biomaterials ARBOFORM®, ARBOBLEND® and ARBOFILL®.
Customised solutions have been successfully completed for industrial series production in the three biomaterial families for years. With customers from the automotive, solar, construction, packaging, stationery, furniture, toys, household items, musical instruments and fashion industries the materials from TECNARO serve practically every market. The materials can be processed, for example, by injection molding, extrusion, calendering, pressing, thermoforming and blow molding. Users are therefore manufacturers of moulded parts, sheets and semi-finished products from the wood and plastics processing industry. TECNARO has already won several awards for sustainability, innovation and future technologies.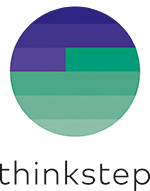 thinkstep enables organizations worldwide to succeed sustainably. Our industry-leading sustainability software, data and consulting services help businesses drive operational excellence, product innovation, brand value and regulatory compliance. Our unique combination of corporate, product and supply chain software is complemented with thinkstep professional consulting services to make sure you capture the full business value of sustainability. With a global presence in 19 countries we serve more than 2,000 companies, including 40 percent of the Fortune 500 such as BASF, Hewlett-Packard, Interface, Renault, Siemens and Unilever. More information at www.thinkstep.com.

Total Corbion PLA is a global technology leader in Poly Lactic Acid (PLA) and lactide monomers. PLA is a biobased and biodegradable polymer made from annually renewable resources, offering a reduced carbon footprint versus many traditional plastics. The Luminy® PLA portfolio, which includes both high heat and standard PLA grades, is an innovative material that is used in a wide range of markets from packaging to consumer goods, fibers and automotive. Total Corbion PLA, headquartered in the Netherlands, will start up a new production plant in Thailand in the second half of 2018. The company is a 50/50 joint venture between Total and Corbion. More information at www.total-corbion.com.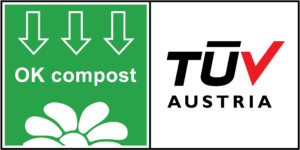 Whether you are an industrial company, plant operator, in the retailing or service industries, a start-up, company founder or in the municipal sector – safety and security play an important role in every case. TÜV AUSTRIA Group's professional expertise in the fields of technology, safety and security, environmental matters, quality and sustainability not only ensures technical safety and security for companies and consumers, but also conserves resources and is instrumental in improving the quality of products and services. TÜV AUSTRIA Group, an international company with subsidiaries in more than 40 countries around the world, employs over 1,500 people and generates a turnover of 160 million euros. On 1 December 2017, TÜV AUSTRIA Group took over the OK compost & OK biobased conformity marks from the Belgian institute Vinçotte and integrated the experts and the certification activities into TÜV AUSTRIA Belgium.
Inclusion of antifungal plant metabolite in the polysaccharide-based matrix as a bio-active food packaging material: Ungeremine is a betaine type alkaloid showing antifungal activity against Penicillium roqueforti, a filamentous fungus responsible for the spoiling of bakery products. It was included into microbeads of chitosan ionically crosslinked with sodium triphenylphosphine (TPP). Bio-assay activity, releasing kinetics, morphological analysis and chemical-physical properties of the bioactive beads were evaluated in order to use in the bioactive packing system.
Exhibitors at the 12th European Bioplastics Conference 2017:
ABM Composite, AIMPLAS, API, Bagessfoam, BASF, Bio Base Europe Pilot Plant, Biofibre, bioplastics MAGAZINE, BIOTEC, DIN CERTCO, ECHO, EuropaBio, FKuR, Global Biopolymers Thailand, IfBB, Indochine Bio Plastiques (ICBP), IKT – Institut für Kunststo technik (Universität Stuttgart), ITENE, Lactips, MCPP – Mitsubishi Chemical, NatureWorks, nova-Institut, Novamont, Omya, OWS, Packaging Europe, PTT MCC Biochem, Sukano, Sulzer, Sustainability Consult, Sustainable Materials Expo, Synbra, thinkstep, Total Corbion PLA, Vinçotte, VTT Chemical Process Technologies.