Our partners and sponsors
CONFERENCE SPONSORSHIP
Sponsorship is an integral element of the European Bioplastics Conference. We think of sponsorship as a mutually beneficial partnership, and in return for the commitment we provide our supporters with the opportunity to demonstrate their industry leadership and promote their brand in the best possible environment.
To find out more, please download the selection of SPONSORING OPTIONS 2019. As a general rule: we can customize packages to match your requirements and budgets.
If you would like to become an official partner of the 15th European Bioplactics Conference in Vienna, drop us a line on conference(at)european-bioplastics.org or call +49 (0) 30 28482 358 – we look forward to exploring a partnership with you.
Gold sponsor 2019:

SILBO
– experts in the production of packaging. Having 20 years of experience in the industry, the acquired know-how, knowledge of the market and successful investments, we guarantee that our company solutions are reliable and tailored to our customers' and business partners' expectations. We foster an environmental protection on many levels, i.e creating new, biocompostable standards of packaging production. Focusing on innovation, ecology and quality are the core values that have been the main point of reference for SILBO. The extensive knowledge of the company's owner, Marcin Śpiewok, his engineering common sense, specific business skills and persistence in the implementation of unique ideas with the support of the staff, have laid the foundations that the company has been building on for almost two decades. For Silbo, leading direction for the future should be environmental responsibility and following the dynamics of changes in raw materials.
www.silbo.pl
Silver sponsors 2019: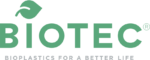 BIOTEC is one of the world-wide leading companies in producing starch based compounds. Established 1992 and located in Emmerich am Rhein (Germany) BIOTEC is developing and producing biodegradable and compostable materials, called BIOPLAST, by using potato starch as the main renewable resource.
BIOTEC's customers, who are making mainly shopper bags, refuse bags or fruit & vegetable bags out of BIOPLAST appreciate the easy extrusion behavior, the good mechanical properties and absence of disturbing smell of the compound and products.
Over the last years the various regulations implemented by the EU and single member states have brought a long list of increasing requirements for bags regarding composting properties and renewable content.

Total Corbion PLA is a global technology leader in Poly Lactic Acid (PLA) and lactide monomers. PLA is a biobased and biodegradable polymer made from annually renewable resources, offering a reduced carbon footprint versus many traditional plastics. The Luminy® PLA portfolio, which includes both high heat and standard PLA grades, is an innovative material that is used in a wide range of markets from packaging to consumer goods, fibers and automotive. Total Corbion PLA, headquartered in the Netherlands, will start up a new production plant in Thailand in the second half of 2018. The company is a 50/50 joint venture between Total and Corbion. www.total-corbion.com
Bronze sponsors 2019:
At BASF, we create chemistry for a sustainable future. We combine economic success with environmental protection and social responsibility. The approximately 122,000 employees in the BASF Group work on contributing to the success of our customers in nearly all sectors and almost every country in the world. Our portfolio is organized into six segments: Chemicals, Materials, Industrial Solutions, Surface Technologies, Nutrition & Care and Agricultural Solutions. BASF generated sales of around €63 billion in 2018. BASF shares are traded on the stock exchanges in Frankfurt (BAS), London (BFA) and Zurich (BAS). Further information at www.basf.com.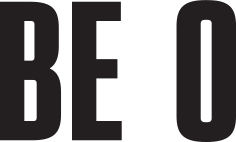 BE O
accelerates the transition from oil based plastic to renewable bioplastic by making bioplastic lifestyle products with a sleek design and great functionalities. Further information at
www.beobottle.com
.
GREENSAN LIMITED Srls is an Italian company based in Genova, North Italy that helps customers to provide solutions for sustainable compostable packaging for food and industrial products moving from PLASTIC to BIOPLASTIC. With years of experience behind us, our staff has the skills and expertise to take your business to the next level. We combine our knowledge with skills, to transform processes and strategies implemented in your company, making it evolve. We are proud to contribute to improving the way our customers structure and manage their business. www.greensan.it

NatureWorks is an advanced materials company offering a broad portfolio of renewably sourced polymers and chemicals to the packaging, polymers, fibers, and chemicals markets. With performance and economics that compete with oil-based plastics and fibers, naturally advanced Ingeo(TM) polymers are valued for their unique functional properties and used in products from coffee capsules and electronics to diapers and wipes. Creating performance through chemistry, Vercet(TM) lactide-based solutions help innovators realize significant, measurable performance and cost advantages in products such as CASE (coatings, adhesives, sealants, and elastomers), toners, and surfactants. NatureWorks is jointly owned by Thailand's largest ASEAN leading integrated petrochemical and refining company, PTT Global Chemical, and Cargill, which provides food, agriculture, financial and industrial products and services to the world. www.natureworksllc.com
Roquette is a global leader in plant-based ingredients and a pioneer of new vegetal proteins. In collaboration with its customers and partners, the Group addresses current and future societal challenges by unlocking the potential of Nature to offer the best ingredients for Food, Nutrition and Health markets. Each of these ingredients responds to unique and essential needs, and they enable healthier lifestyles. Thanks to a constant drive for innovation and a long-term vision, the Group is committed to improving the well-being of millions of people all over the world while taking care of ressources and territories. Roquette currently operates in over 100 countries, has a turnover of around 3.5 billion euros and employs 8,600 people worldwide.
Sukano is a global market leader in the development and production of additive and color masterbatches for biodegradable polymers such as PLA and PBS. We continuously collaborate with key players in the value chain, to develop new properties enable broader applications of PLA and PBS, using masterbatches. Headquartered in Switzerland, it is a family-owned business with a global distribution network and three production facilities strategically located in Europe, the Americas and Asia.
Our media partners 2019: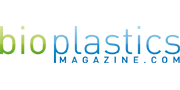 bioplastics MAGAZINE is the global number one trade magazine dedicated exclusively to biobased- and biodegradable bioplastics (including the web-based daily news, the bi-weekly free newsletter and the free smartphone/tablet app). It is complemented by basic books and high class conferences, such as the PLA World Congress, the PHA World Congress, bio!PAC, bio!CAR and bio!TOY as well as the Bioplastics Business Breakfasts @ K'show. With an average print run of 5000 (depending on large events such as exhibitions or conferences) the estimated number of readers is of course much higher, as many copies of bioplastics MAGAZINE are circulated or passed on to other interested readers.  www.bioplasticsmagazine.com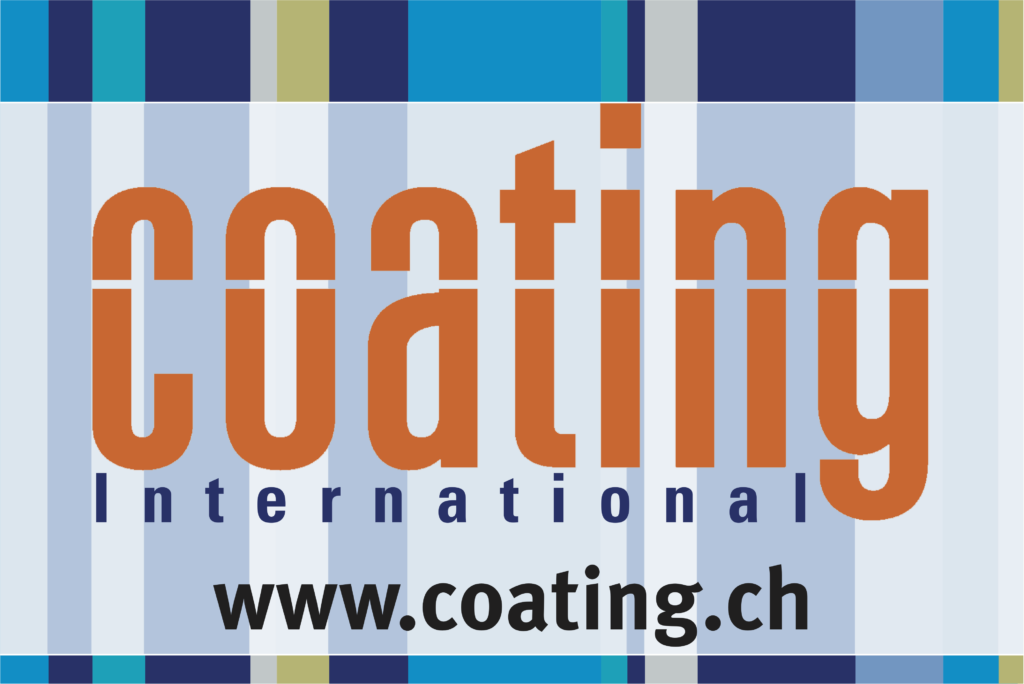 Coating International
is essential reading for the executives, buyers and specifiers of Europe's vibrant coating and converting industry. «Coating» publishes valuable information about coating and converting processes for a broad range of substrates like foils and films, paper, textiles and nonwoven materials. Read more at
www.coating.ch


EU-Recycling is a German-speaking magazine publishing reports, announcements, and reportages regarding topics from the recycling industry, waste management, and circular economy. The magazine focuses on editorial issues from the disposal industry and presents new recycling processes and machinery. More information: eu-recycling.com
GLOBAL RECYCLING is an English-speaking magazine which is dedicated to business opportunities in the recycling industry. The main focus is on editorial issues from the international disposal and recycling industry. However, the magazine does not disregard other subject matters such as recovered paper, plastics, and metals. More information: global-recycling.info
EuropaBio
, the European Association for Bioindustries, promotes an innovative and dynamic European biotechnology industry. EuropaBio and its members are committed to the socially responsible use of biotechnology to improve quality of life, to prevent, diagnose, treat and cure diseases, to improve the quality and quantity of food and feedstuffs and to move towards a biobased and zero-waste economy. EuropaBio represents 79 corporate and associate members and bio-regions, and 17 national biotechnology associations in turn representing over 1800 biotech SMEs. Read more about our work at
www.europabio.org
.

EUWID
covers nine industries with its printed and online publications: Recycling and Waste Management, Pulp and Paper, Wood, Packaging, Water and Waste Water, New Energies, Plastics, and Furniture.
Website: 
www.euwid.de
The
Green Chemicals Blog
 is known worldwide as the authoritative source of news and analysis in the business of green chemistry and chemical sustainability. Since its formation in 2007, the green blog has an average 15,000-20,000 page views per month and more than 4,500 dedicated followers. For further information, contact Doris de Guzman, author of Green Chemicals Blog at
doris@greenchemicalsblog.com
The nova-Institute was founded as a private and independent institute in 1994. It is located in the Chemiepark Knapsack in Huerth, which lies at the heart of the chemical industry around Cologne (Germany).
For the last two decades, the nova-Institute has been globally active in feedstock supply, techno-economic evaluation, market research, dissemination, project management and policy for a sustainable bio-based economy. Link: www.nova-institut.de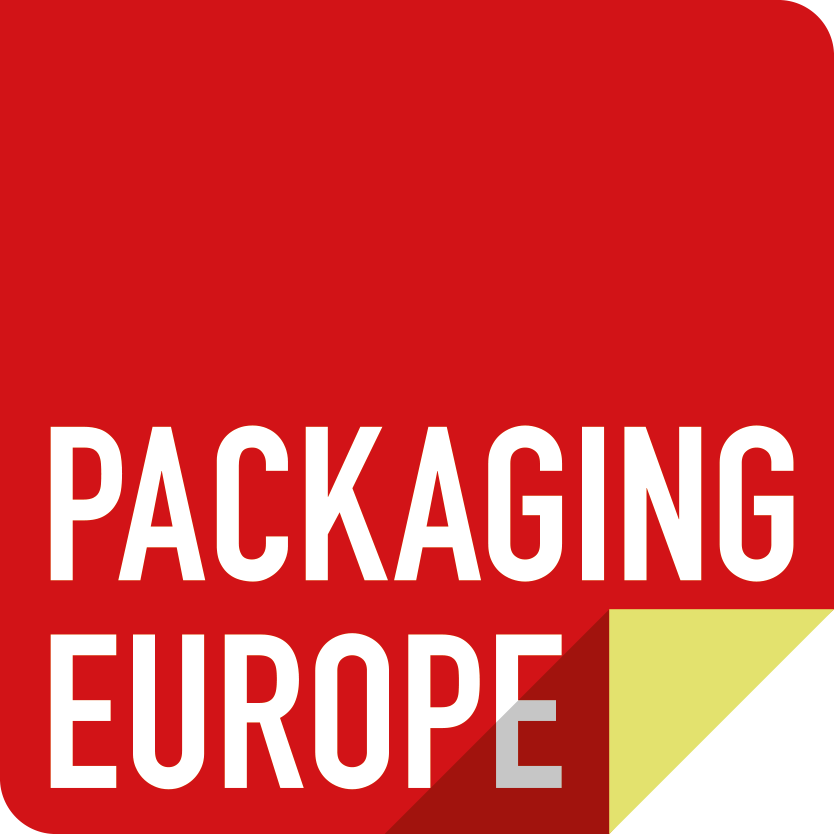 Packaging Europe
connects early adopters, technologists and buyers across the value chain with the latest innovation in packaging technology and materials. Packaging Europe provides indispensable intelligence across multiple print and digital channels to a pan-European audience that looks to solve business problems through smarter packaging strategies. Website:
www.packagingeurope.com

packaging journal
is one of the leading professional journals of the packaging industry. As an integrative information medium for decision-makers, it reports independently and in a compact form. Due to its mainly user-specific coverage it represents an ideal guide in a permanently expanding market sector. It is the only packaging magazine in Germany with English abstracts. Read our free E-Paper version online on
www.packaging-journal.de
.
Plastic Free World Conference & Expo. Industry solutions for a world FREE from plastic waste. A two-day conference and exhibition for businesses looking to reduce their plastic consumption, find and source highly sustainable alternative bio-based materials, and create a more circular economy throughout their supply chain.
URL: https://plasticfree-world.com/

Renewable Matter is the first international magazine, focused on circular economy and bioeconomy. It is published simultaneously in English and in Italian with a digital and a paper version. Renewable Matter gathers articles and essays from the most innovative visions of economy and society drawing a future-proof economy. The magazine aims to reach and inspire policy-makers, businesses, stakeholders, media, universities and major research institutes at a global scale.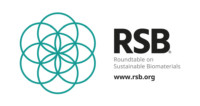 RSB is the world's most trusted, valued and peer-reviewed standard for the sustainable bio-based and circular economy. It is one of the European Commission's approved voluntary schemes used to show compliance with the EU Renewable Energy Directive's sustainability criteria. RSB's is the first standard to develop a credible approach for the use of production waste and residues – including from non-biogenic sources – for fuels and products. The RSB Standard has been developed and approved by its many stakeholders, including social and environmental NGOs, UN agencies, academia and industry, ensuring it is a uniquely practical and credible approach for building a sustainable economy.
Supported by: