Our partners and sponsors
CONFERENCE SPONSORSHIP
Sponsorship is an integral element of the European Bioplastics Conference. We think of sponsorship as a mutually beneficial partnership, and in return for the commitment we provide our supporters with the opportunity to demonstrate their industry leadership and promote their brand in the best possible environment.
Gold sponsors 2018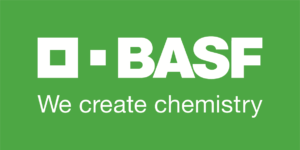 At BASF, we create chemistry for a sustainable future. We combine economic success with environmental protection and social responsibility. The more than 115,000 employees in the BASF Group work on contributing to the success of our customers in nearly all sectors and almost every country in the world. Our portfolio is organized into five segments: Chemicals, Performance Products, Functional Materials & Solutions, Agricultural Solutions and Oil & Gas. BASF generated sales of €64.5 billion in 2017. BASF shares are traded on the stock exchanges in Frankfurt (BAS), London (BFA) and Zurich (BAS). Further information at www.basf.com.
OWS is a private company under Belgian law, constituted in 1988. OWS is specialized in biological treatment of solid and semi-solid organic substrates by means of anaerobic digestion and has so far designed and built 30+ large-scale anaerobic digestion plants on a worldwide scale. In addition, OWS has also 25+ years of experience in the field of biodegradability and compostability testing and has since tested 2500+ materials for 750+ clients all over the world, including BASF, Biotec, Corbion, Duni, FKuR, Huhtamaki, Innovia, Kimberly-Clark, Lavazza, Limagrain, Mitsubishi Chemical, NatureWorks, Nestlé, Novamont, P&G, Showa Denko, Stora Enso, Sun Chemical, Tetra Pak, Unilever, UPM, Wacker and many more. All testing is performed under conditions of strict quality control and confidentiality and with an independent and objective scientific approach. Materials tested include polymers, paper & board, packaging, consumer goods, food service ware, films & bags, inks, additives, adhesive, etc. With an ISO 17025 accreditation at hand, OWS is the only laboratory worldwide which is recognized by all certification bodies active in the field of biodegradability and compostability, i.e. TÜV Austria Belgium and DIN CERTCO in Europe, BPI in the US, JBPA in Japan, ABA in Australia, etc. More information at www.ows.be.

Total Corbion PLA is a global technology leader in Poly Lactic Acid (PLA) and lactide monomers. PLA is a biobased and biodegradable polymer made from annually renewable resources, offering a reduced carbon footprint versus many traditional plastics. The Luminy® PLA portfolio, which includes both high heat and standard PLA grades, is an innovative material that is used in a wide range of markets from packaging to consumer goods, fibers and automotive. Total Corbion PLA, headquartered in the Netherlands, will start up a new production plant in Thailand in the second half of 2018. The company is a 50/50 joint venture between Total and Corbion. More information at www.total-corbion.com.
Silver sponsors 2018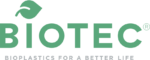 BIOTEC is one of the world-wide leading companies in producing starch based compounds. Established 1992 and located in Emmerich am Rhein (Germany) BIOTEC is developing and producing biodegradable and compostable materials, called BIOPLAST, by using potato starch as the main renewable resource.
BIOTEC's customers, who are making mainly shopper bags, refuse bags or fruit & vegetable bags out of BIOPLAST prefer the excellent extrusion behavior, the high mechanical properties and absence of disturbing smell of the compound. Over the last years the various regulations implemented by the EU and single member states have brought a long list of increasing requirements for bags regarding composting properties and renewable content. BIOTEC has developed a range of products called BIOPLAST 300, BIOPLAST 400 and BIOPLAST 500. These bioplastics are plasticizer-free, thermoplastic materials that contain natural potato starch and other biologically sourced polymers. All products are certified as OK Compost and OK Compost HOME by TÜV Austria Belgium. The bio-based carbon share is of 30%, 40% and 50% respectively, confirmed by Beta Analytics. All products made from BIOPLAST are 100% biodegradable and compostable according to EN 13432 standard. BIOPLAST 300, BIOPLAST 400 and BIOPLAST 500 are suitable for processing by blown film extrusion to produce items that are completely biodegradable. The absence of plasticizer allows the material to be easily processed to stable products of consistent quality. BIOTEC is providing a wide range of solutions to bags makers to fulfill the highest requirements e.g. the bio-waste directive for refuse bags in Germany or the bag legislation for fruit & vegetable bags in France. More information at www.biotec.de.

NatureWorks is an advanced materials company offering a broad portfolio of renewably sourced polymers and chemicals to the packaging, polymers, fibers, and chemicals markets. With performance and economics that compete with oil-based plastics and fibers, naturally advanced Ingeo™ polymers are valued for their unique functional properties and used in products from coffee capsules and electronics to diapers and wipes. Creating performance through chemistry, Vercet™ lactide-based solutions help innovators realize significant, measurable performance and cost advantages in products such as CASE (coatings, adhesives, sealants, and elastomers), toners, and surfactants. NatureWorks is jointly owned by Thailand's largest ASEAN leading integrated petrochemical and refining company, PTT Global Chemical, and Cargill, which provides food, agriculture, financial and industrial products and services to the world. www.natureworksllc.com | @natureworks
Bronze Sponsors 2018

For more than 20 years, the company is active in PLA and has developed long experience in industrial production of lactic acid and PLA on a demonstration level. Futerro own a large patent portfolio covering technologies for lactic acid, PLA and recycling of PLA.

PTTMCC is global market leader in BioPBS resin and biggest bio-based PBS plant in the world. PTTMCC is a strategic joint venture between PTT Global Chemical Public Company Limited (PTTGC) and Mitsubishi Chemical Corporation (MCC) with the intention to focusing solely on the bio-chemical industry and creating products of benefit to mankind and to build a greener world. Consequently, PTTMCC is determined to produce bio-chemical products that will initiate changes for a better future. BioPBS (bio-based polybutylene succinate) is revolutionary in its two-fold bio properties. It is both bio-based and biodegradable plastic, using advanced technology from Mitsubishi Chemical Corporation. Derived from natural resources, such as sugarcane, cassava, corn and known for superior biodegradability and composability. BioPBS is a real solution for green products and suitable to circular economy. BioPBS are certified as biodegradable in soil, OK Compost and OK compost Home by TÜV Austria and are certified bio-based by DIN Certco. BioPBS has been complied EU10/2011, FCN and JHOSPA food regulation. In the application, BioPBS can be used in wide range application for instance paper coated cup and tray, barrier packaging, coffee capsule, fiber, mulch films, and injection molding application such as agricultural clips, toys, electronics, etc. More information at www.pttmcc.com, email at info@pttmcc.com
Founded in 1834 in Switzerland, Sulzer is an international company present in more than 150 countries and specialized in pumps and maintenance for rotating equipment in the oil and gas, petrochemicals, energy, water industries as well as separation, reaction and mixing technologies applied in polymer industries. Sulzer provides not only key process equipment, but also complete systems which include pilot testing, process scale up, engineering, process know-how and application expertise. Since the 90s Sulzer polymer reaction and static devolatilization technologies are implemented in large scale polystyrene production processes. Over a decade ago, supporting the development of biopolymers in durable applications, Sulzer has developed a high-performance purification technology for lactide based on crystallization, which paved the way to further development in polymerization and processing of polylactic acid polymers, making them suitable for both durable applications and biodegradable products. Between 2007 and today, Sulzer PLA technology went from bench to industrial scale.
TechnipFMC is a global leader in subsea, onshore/offshore, and surface projects. With our proprietary technologies and production systems, integrated expertise, and comprehensive solutions, we are transforming our clients' project economics.
We are uniquely positioned to deliver greater efficiency across project lifecycles from concept to project delivery and beyond. Through innovative technologies and improved efficiencies, our offering unlocks new possibilities for our clients in developing their oil and gas resources.
Each of our employees is driven by a steady commitment to clients and a culture of purposeful innovation, challenging industry conventions, and rethinking how the best results are achieved.
To learn more about us and how we are enhancing the performance of the world's energy industry, go to www.TechnipFMC.com and follow us on Twitter @TechnipFMC.
2018 Supported by
Media Partners 2018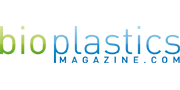 bioplastics MAGAZINE is the global number one trade magazine dedicated exclusively to biobased- and biodegradable bioplastics (including the web-based daily news, the bi-weekly free newsletter and the free smartphone/tablet app). It is complemented by basic books and high class conferences, such as the PLA World Congress, the PHA World Congress, bio!PAC, bio!CAR and bio!TOY as well as the Bioplastics Business Breakfasts @ K'show. With an average print run of 5000 (depending on large events such as exhibitions or conferences) the estimated number of readers is of course much higher, as many copies of bioplastics MAGAZINE are circulated or passed on to other interested readers. 
www.bioplasticsmagazine.com
«Coating International» is essential reading for the executives, buyers and specifiers of Europe's vibrant coating and converting industry. «Coating» publishes valuable information about coating and converting processes for a broad range of substrates like foils and films, paper, textiles and nonwoven materials. Website: http://coating.ch/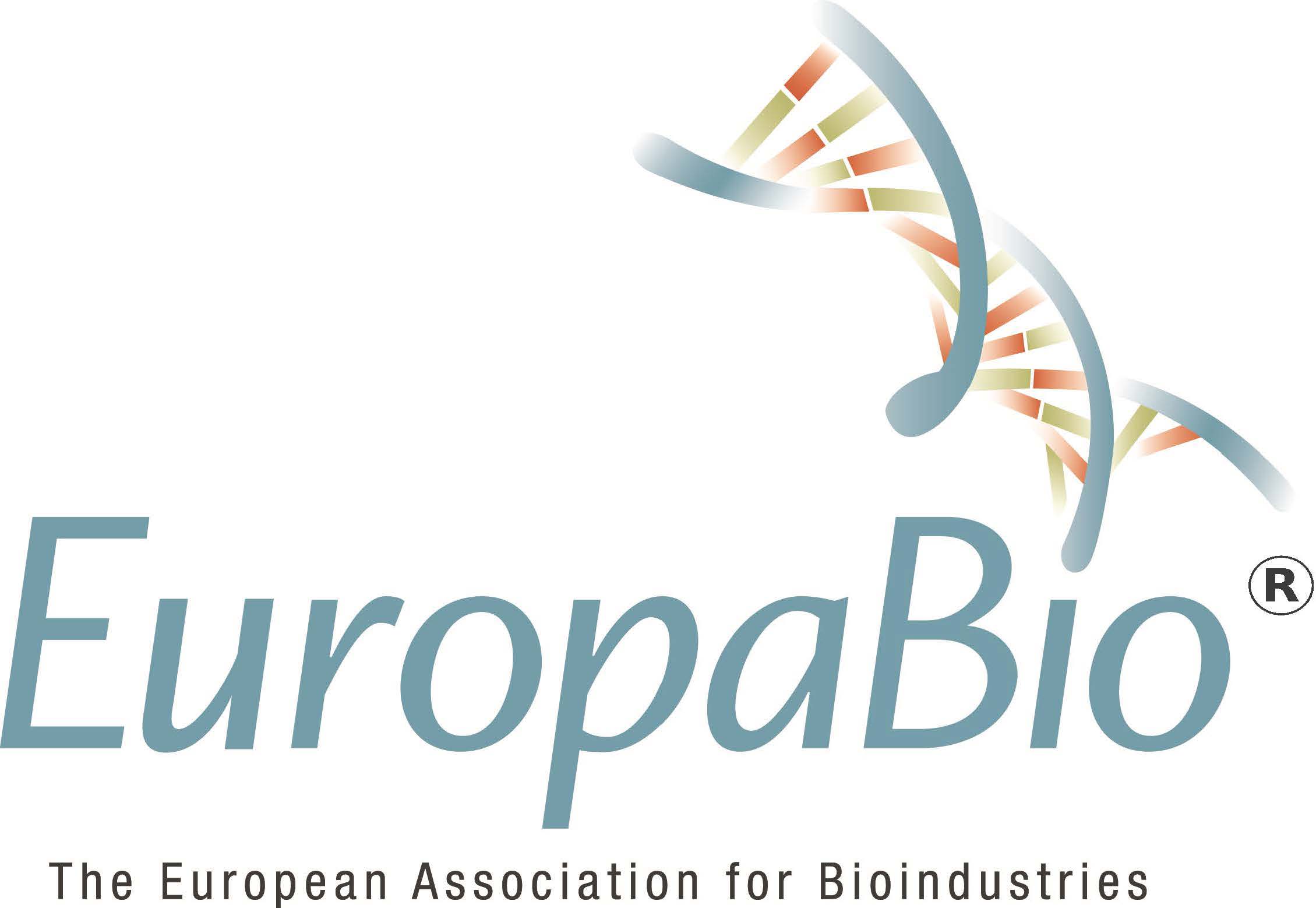 EuropaBio, the European Association for Bioindustries, promotes an innovative and dynamic European biotechnology industry. EuropaBio and its members are committed to the socially responsible use of biotechnology to improve quality of life, to prevent, diagnose, treat and cure diseases, to improve the quality and quantity of food and feedstuffs and to move towards a biobased and zero-waste economy. EuropaBio represents 79 corporate and associate members and bio-regions, and 17 national biotechnology associations in turn representing over 1800 biotech SMEs. Read more about our work at www.europabio.org.
EU-Recycling is a German-speaking magazine which is comprised of reports, announcements, reportages and trend analyses regarding topics from the recycling industry, waste management and circular economy. It focuses on editorial issues from the disposal industry and presents new recycling processes as well as machinery. Moreover, the magazine introduces new recycling plants, observes environmental technology at home and abroad and every issue of the EU-Recycling magazine focuses on various topics such as waste management, end-of-life vehicles, shredding technology, scrap metal and numerous special themes from all over Europe. Website: http://eu-recycling.com/

EUWID covers nine industries with its printed and online publications: Recycling and Waste Management, Pulp and Paper, Wood, Packaging, Water and Waste Water, New Energies, Plastics, and Furniture.
Website: www.euwid.de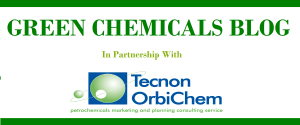 The Green Chemicals Blog is known worldwide as the authoritative source of news and analysis in the business of green chemistry and chemical sustainability. Since its formation in 2007, the green blog has an average 15,000-20,000 page views per month and more than 4,500 dedicated followers. For further information, contact Doris de Guzman, author of Green Chemicals Blog at doris(at)greenchemicalsblog.com
The nova-Institute was founded as a private and independent institute in 1994. It is located in the Chemiepark Knapsack in Huerth, which lies at the heart of the chemical industry around Cologne (Germany).
For the last two decades, the nova-Institute has been globally active in feedstock supply, techno-economic evaluation, market research, dissemination, project management and policy for a sustainable bio-based economy. Link: http://www.nova-institut.de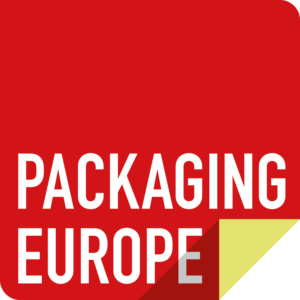 Packaging Europe connects early adopters, technologists and buyers across the value chain with the latest innovation in packaging technology and materials. Packaging Europe provides indispensable intelligence across multiple print and digital channels to a pan-European audience that looks to solve business problems through smarter packaging strategies. Website: https://packagingeurope.com/


packaging journal is one of the leading professional journals of the packaging industry. As an integrative information medium for decision-makers, it reports independently and in a compact form. Due to its mainly user-specific coverage it represents an ideal guide in a permanently expanding market sector. It is the only packaging magazine in Germany with English abstracts. Read our free E-Paper version online on www.packaging-journal.de.

Renewable Matter is the first international magazine, focused on circular economy and bioeconomy. It is published simultaneously in English and in Italian with a digital and a paper version. Renewable Matter gathers articles and essays from the most innovative visions of economy and society drawing a future-proof economy. The magazine aims to reach and inspire policy-makers, businesses, stakeholders, media, universities and major research institutes at a global scale.