Programme
CONFERENCE PROGRAMME & SPEAKER LINE-UP
Every year, the conference programme showcases just how bioplastics are making the difference in driving innovations forward.
THE FULL PROGRAMME WILL BE PUBLISHED IN OCTOBER 2018.
Until then, please have a look below at who presented in 2017. You can download the 2017 conference agenda here.
Sneak-peak of speakers 2018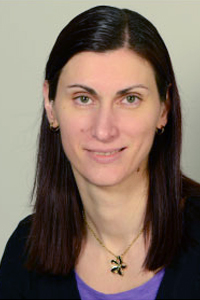 Andersen, Bistra | Senior Material Platform Manager | LEGO Group
Dr. Andersen is Senior Material Platform Manager in the LEGO Group, located in Denmark. Bistra is responsible for research, development and implementation of sustainable materials for the LEGO products. Bistra leads strategic material projects with the involvement of external partners and key internal stakeholders from Engineering, Quality, Product Design, and Environmental Responsibility business units. She is also involved in novelty projects during the development of new LEGO elements and products in terms of materials selection, technical qualification and implementation in production. Bistra holds a PhD in Polymer Engineering from Martin-Luther University Halle-Wittenberg, Germany.
Arnault, Clémentine | R&D Manager | Carbiolice
Clémentine is educated as a Chemical Engineer. After working for a compounder and experiencing polymers in their various transformation and applications she joined Carbiolice at its foundation in 2016. Presently R&D Manager, she is responsible for the improvement of the actual range of compostable and biodegradable compound BIOLICE® and the development of Carbiolice's innovative and proprietary enzymatic technology. These Masterbatches aim to accelerate PLA biodegradation to achieve the Home Compost certification. Sensitive to environmental issues and a circular economy, her values fit to the Carbiolice project.
Badenas Romero, María José | Food Contact and Packaging | AIMPLAS
Ms. María José Badenas joined the Chemical Laboratory at AIMPLAS in 2003 and has a profound expertise as regulatory advisor for food contact plastics. She is involved in several EU Projects as coordinator of the technical work (ESCAPEPROOFNET, BANUS) or as part of the research group. María-José holds a Bachelor in Chemistry by the Universitat de València and a Master on polymer/composite materials and processing.
Bolger, Meadhbh | Resource Justice Campaigner | Friends of the Earth Europe
Meadhbh Bolger works on plastics policy with Friends of the Earth Europe (FoEE) – the largest grassroots environmental organisation in Europe. Her background is in engineering which she studied at University College Dublin. She worked as an environmental engineer in Australia and the UK before moving to Brussels in 2015 to take up work on environmental policy with FoEE. She has worked on EU circular economy policy as well as resource justice issues, before moving to focus more specifically on plastics in early 2017. FoEE are a member of the Rethink Plastic alliance along with eight other Europe-wide NGOs.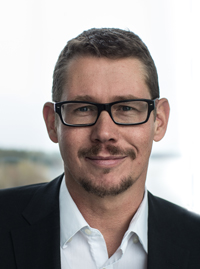 Börger, Lars | Head of Product Marketing | Neste
Dr. Börger studied in Bielefeld, Marburg, Potsdam and St. Gallen. He holds a Master in Polymer Chemistry, an Executive Master in General Management (SGMI) from St. Gallen, Switzerland and a PhD in Colloid Chemistry from the Max-Planch-Institute of Colloids and Interfaces in Potsdam, Germany. During 17 years in the chemical industry, he held various positions in polymer research, technical marketing, ecology and innovation management at BASF Germany and China, and as project lead for the Mass Balance approach of BASF. In January 2017, he joined Neste's Emerging Business Unit that looks after establishing Neste's global bio-based chemicals business.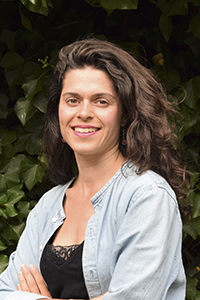 Crêpy, Mathilde | Programme Manager | European Environmental Citizen's Organisation for Standardisation (ECOS)
Mathilde Crêpy is Programme Manager ECOS, an association of NGOs representing environmental interests in the European and international standardisation systems. At ECOS, she works on the bioeconomy, chain of custody, climate change mitigation and adaptation, and environmental footprint. She is also involved in an EU-funded project, STAR-ProBio, developing a toolbox to assess the sustainability of bio-based products. Before joining ECOS, Mathilde worked for the European Commission on climate policies. She holds MAs in Political Science from Science Po Grenoble (FR) and Constance University (DE) and a LL.M in Environmental Law from Stockholm University, Sweden.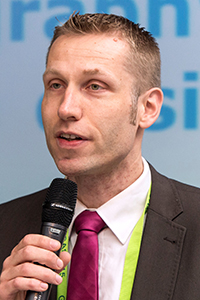 Dakhorst, Jarno | Consultant Energy & Bio-based Economy | NEN
Mr Dakhorst is consultant Energy & Bio-based economy at NEN, the Dutch standardisation network. In the field of bio-based economy, Jarno is scheme manager for Better Biomass certification demonstrating sustainability of biomass for energy and bio-based products, and bio-based content certification enabling robust claims of the bio-based content of products. Jarno had a leading role in developing the ISO standard with sustainability criteria for bioenergy. He was and is involved in research and training projects linked to quality and sustainability standardisation and certification of biomass. Jarno has a master in molecular sciences after graduation at Wageningen University in 2000.
De Bie, François | Chairman of the Board | European Bioplastics
François is Senior Marketing Director at Total Corbion PLA. In his function he is responsible for all busi- ness development activities with brand owners and key converters. Prior to Corbion, François worked for more then 15 years for the companies GE Plastics and EconCore and coordinated their business development, marketing and sales and product management. He holds a master degree in Mechanical Engineering, specialized in polymers technology from the Eindhoven University of Technology.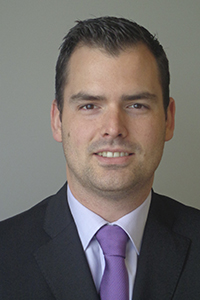 Deconinck, Sam | Deputy Lab Manager | OWS
Sam holds a Masters degree in Bioscience Engineering with a specialization in Environmental Technology in 2005 from the State University of Ghent in Belgium. Soon after starting as Lab Project Manager at OWS, he was responsible for the planning, follow-up and reporting of biodegradability and compostability testing. In 2009, Sam became Head of the Marketing and Sales team of OWS' contract research laboratory. He has been representing OWS in the Advisory Committee of the Seedling mark at EUBP, BPI's newly es- tablished Standards and Procedures Committee, ISO TC61 (Plastics) SC5 WG22 on Biodegradability, ISO TC38 (Textiles) WG30 on Tests on Biodegradability and the Board of Directors of Belgian BioPackaging. Sam is also in charge of several other projects in the field of recycling, integrated waste management and waste composition.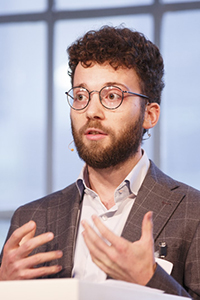 De Smet, Michiel | Policy Officer – Eco-Innovation, DG Research & Innovation | European Commission
Michiel De Smet is Policy Officer at the European Commission (Eco-Innovation unit, DG Research & Innovation), where he works on topics related to innovation in plastics and circular economy. Before, he was Project Manager at the Ellen MacArthur Foundation, where he led the work on engaging policymakers and international institutions, to accelerate the transition towards a circular economy for plastics. Michiel consulted management executives in both private sector, working at McKinsey & Company, and social sector, through the OnPurpose leadership programme. He also has experience with fundamental research, holding a PhD in mathematical logic (Ghent and Bristol University), and with the thrills of beekeeping.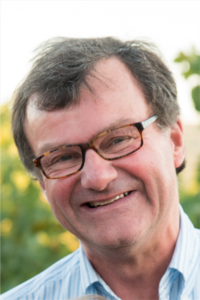 Diercxsens, Philippe | Packaging & Environment Manager | DANONE Waters
Philippe Diercxsens is Packaging and Environment Manager at DANONE Beverages Division since January 1999. He is chair of the Sustainability & Regulatory Affairs work group of EUROPEN, the European Organization for Packaging and the Environment as well as chair of the Sustainable Food Systems work group of FoodDrinkEurope (FDE). Philippe holds a PhD degree in eco-toxicology of the Polytechnic School of Lausanne, Switzerland.
Elliott-Wetmore, Stephen | Sustainable Business. Partnerships. Innovations. | WWF South Africa

Always looking for collaboration and finding synergy, Stephen drives Sustainable Business, Partnerships, and Innovations with WWF. Much of his work targets market transformation, and low carbon bio-economy transitions. He works with industries and companies alike in the analyses of risks and targets, married with the development of innovations, new ideas, alternatives, shifts and opportunities, towards developing sustainability strategies and shaping business models. A social economist by training, Stephen is more a strategist and pragmatic optimist with a deep knowledge and blended experience in the fields of community development, sustainability, innovation, and market transformation. With more than 20 years' experience, he brings a range of leadership roles and unique perspectives and experience, garnered as an NGO activist, researcher, academic, business initiator, social entrepreneur, corporate consultant and policy advisor.
Enström, Annamari | Senior Researcher, LCA | Neste Corporation
In short, Maria's job is finding consensus-based solutions regarding the bioeconomy, with a focus on sustainability. She is secretary of CEN/TC 411/WG 4 Bio-based products – Sustainability criteria, life cycle assessment and related issues. Other committees include Sustainability criteria for bioenergy, Chain of custody for wood and wood-based products and Sustainable chemicals. She is the coordinator of the project Sustainability criteria and life cycle assessment for forestry, which is part of the Swedish strategic innovation programme BioInnovation. She is also member of the board of research programme STEPS, Sustainable Plastics and Transition Pathways.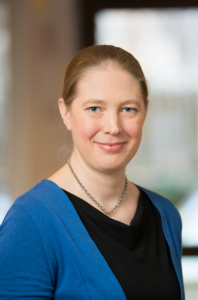 Gustafsson, Maria | Project Manager | SIS

In short, Maria's job is finding consensus-based solutions regarding the bioeconomy, with a focus on sustainability. She is secretary of CEN/TC 411/WG 4 Bio-based products – Sustainability criteria, life cycle assessment and related issues. Other committees include Sustainability criteria for bioenergy, Chain of custody for wood and wood-based products and Sustainable chemicals. She is the coordinator of the project Sustainability criteria and life cycle assessment for forestry, which is part of the Swedish strategic innovation programme BioInnovation. She is also member of the board of research programme STEPS, Sustainable Plastics and Transition Pathways.
Ißbrücker, Constance | Head of Environmental Affairs | European Bioplastics
Constance Ißbrücker holds a degree from the University of Jena, Germany, specialized in macro-molecular and bioorganic chemistry. Before joining European Bioplastics in 2013, she worked in different research groups at universities in Berlin and Jena where she gained valuable experience in the modification and analysis of polysaccharide derivatives and the synthesis of chiral amines by bio-catalytic processes. In 2016, she has been promoted to Head of Environmental Affairs at European Bioplastics and is, among other things, responsible for the Product Groups Bio-based and Biodegradables and the Seedling trademark.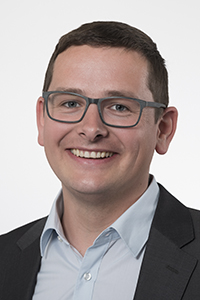 Köppl, Thomas | Group Product Manager | HEXPOL TPE
Dr. -Ing.Thomas Köppl worked in the polymer foam industry before joining the HEXPOL TPE group in 2015. He is based in Germany and responsible for the Group Product Management of the global TPE business. Thomas studied Material Science at the University of Erlangen-Nuremberg and did his PhD at University Bayreuth where he followed up with polymer science and plastics engineering.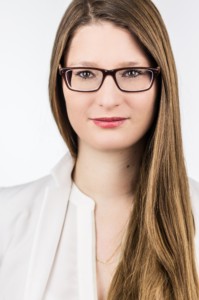 Lange, Kristy-Barbara | Deputy Managing Director | European Bioplastics
Kristy-Barbara Lange is Deputy Managing Director at European Bioplastics and responsible for Regulatory Affairs. She manages the EUBP Working Group Regulatory Affairs and together with Hasso von Pogrell represents EUBP's members' interests vis-à-vis the European institutions. She joined EUBP in 2010 after working several years for international PR-agencies with a focus on the industry sectors infrastructure and (renewable) energy. Her clients comprised Swiss natural gas pipeline builder Nord Stream and Norwegian solar panel manufacturer REC. She holds a Master degree in Political Science from Heidelberg University, Germany.
Macedo, Sophie | Business & Alliances Director | Carbiolice
Sophie has joined Carbiolice as Business & Alliances Director. She is responsible for sales of bio-based compounds and business development activities to prepare the strategic launch of an unique enzymatic technology to reach zero-waste through a home composting solution for all single-use plastics. Engaged and passionate, she has a strong experience in green chemistry and turning innovation into business. She holds a master's degree in Cellular Biology and an Advanced Master for International Management of agro and health industries at ESSEC Business School.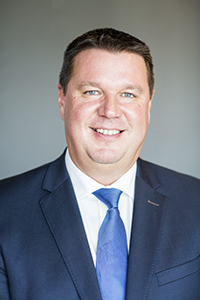 Mengal, Philippe | Executive Director | Bio-based Industries Joint Undertaking (BBI JU)
Philippe Mengal is the Executive Director of the BBI JU since 1 October 2015. His mission is to further consolidate the role and responsibilities of the BBI JU. Philippe is the chief executive responsible for the day-to-day management of the BBI JU in accordance with the decisions of the Governing Board. In his 25 years of professional experience before joining BBI JU, Mr Mengal held strategic managerial positions in France and Belgium such as CEO of three companies, Global R&D Director of a multinational and Senior Consultant in food ingredient, engineering and life science industries. Philippe trained as an engineer in Chemistry and Bio-industry at the Gembloux Agro-Bio Tech University, and later on in Strategic Innovation Management at INSEAD – Fontainebleau in France.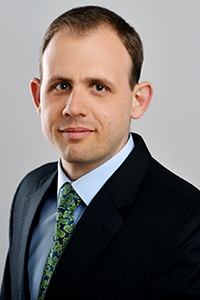 Minkov, Nikolay | Research Associate | Technische Universität Berlin

Nikolay Minkov is an environmental engineer, holding a European MSc certificate in environmental protection and sustainable development from the University of Chemical Technology and Metallurgy – Sofia, Bulgaria. After few years of experience as a sustainability consultant at the Bulgarian branch of the Austrian environmental and sustainability consultancy, denkstatt GmbH, he is currently a research associate and a PhD candidate at the Chair of Sustainable Engineering at the Technische Universitaet Berlin, Germany. He is supervised by Prof. Dr. Matthias Finkbeiner and working in the area of applied LCA (incl. of bio-based polymers), product category rules and communication of LCA.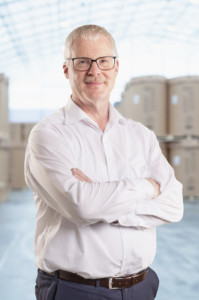 Noordegraaf, Jan | Managing Director | BEWi Synbra RAW
Before joining Synbra Technology as Managing Director in 1999, Jan held management positions in R&D, Quality Management, Operations Management and Sales and Marketing in The Netherlands, the United Kingdom, and Germany. Jan has always been involved in developing new materials and processes and is holding 38 patents. In May 2018, Synbra Technology became part of BewiSynbra with its head office in Solna, Sweden. He is also Central R&D Director, reporting directly to the executive committee. Jan is a cum laude graduate in Metallurgy of Delft Technical University.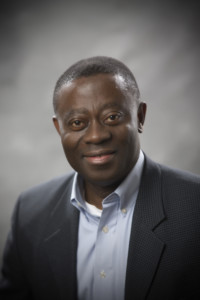 Owuso, Osei | Principal Scientist | Natureworks LLC
As a Principal Scientist at Natureworks, Osei Owuso is leading projects to expand the use of Ingeo in applications beyond the traditional boundaries as the industry moves into the renewable age. His interests include the investigation and understanding of the engineering properties of plastics and their relationships to composition, structure and processing variables. Prior to joining Natureworks in 2015, Osei worked at 3M Company and Avery Dennison Corporation where he held various research & development positions with the focus on developing sustainable solutions in different application platforms. Osei received his PhD in Chemical Engineering from Syracuse University, NY.
Preibisch, Holger | Managing Director | German Coffee Association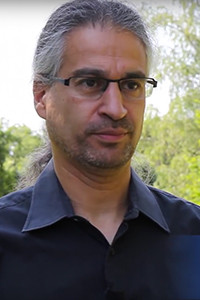 Pant, Rana | Scientific/Technical Project Officer | European Commission – Joint research Centre, Directorate Sustainable Resources – Bio-Economy Unit (D1)
Since Dr. Pant joined the European Commission in the Institute for Environment and Sustainability (IES) of the Joint Research Centre (JRC) in Ispra, Italy, he has been dealing with applying Life Cycle Thinking to solid waste management, Life Cycle Impact Assessment (LCIA), the European Platform on LCA (EPLCA) and the International Reference Life Cycle Data System (ILCD) Handbook. More recently he guided as team leader the technical/scientific development of the Environmental Footprint for products and organisations (as reflected in Recommendation 2013/179/EU). Rana is an environmental engineer (Technical University Berlin). He holds a PhD in engineering from the Darmstadt University of Technology.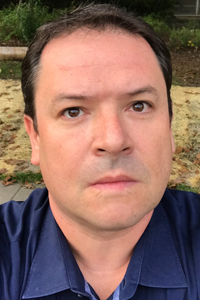 Saint-Loup, René | Polymer Chemistry R&D Manager | Roquette
René Saint-Loup is Polymer Chemistry R&D Manager at the Roquette Lestrem Research Center, dealing mainly with reactive extrusion of polymers / polysaccharides and proteins, polycondensation, and thermosetting resins. René holds a PhD in Polymer Chemistry. Before joining Roquette in 2008, he held post-doctoral fellowships at INSA Lyon and and Warwick University.
Sudolsky, David | President & CEO | Anellotech Inc.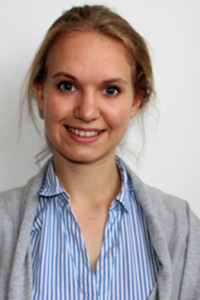 Uschnig, Sandra | Compost Department | Compost & Biogas Association Austria
Sandra Uschnig joined the Compost & Biogas Association Austria based in Vienna in January 2018. She is mainly responsible for the quality assurance of composting plants. Sandra holds a Bachelor in Environment and Bio Resources Management and a Master in Material and Energetic Use of Renewable Resources from the University of Life Sciences Vienna (BOKU).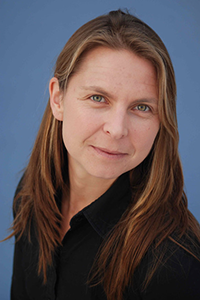 Weber, Miriam | Director | HYDRA Marine Sciences
Dr. Weber is a marine biologist and director of HYDRA. She coordinated and attended dozens of research expeditions in lakes, rivers and the sea, from high-alpine lakes to the Dead Sea, from the polar regions, to the tropics, both in the Indo-Pacific and in the Atlantic Oceans. Miriam's research focuses on the role of microorganisms in aquatic ecosystems. For the last 10 years she has been leading research on the bio-degradation of plastic in the marine environment. She has also been contributing to the introduction of several ISO standards on this matter. Miriam studied in the USA, Australia and Germany, and graduated at the Max Planck Institute for Marine Microbiology, Bremen.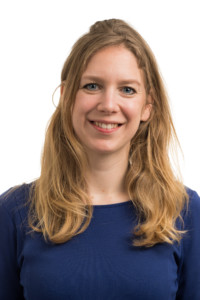 Witteveen, Willemijn | Business Development – Renewable Chemistry | Avantium
Ms Witteveen is part of the Business Development team of Renewable Chemistries at Avantium, tasked with commercializing Avantium's portfolio of groundbreaking chemical technologies for a green and biobased future. Prior to joining Avantium, Willemijn worked as a Strategy Consultant at the Boston Consulting Group. Here she has worked with executive committees of multinationals and medium-sized businesses in performing market analysis, defining new strategic directions, optimizing business groups and implementing strategic initiatives. Willemijn holds an MBA from INSEAD (Dean's list, top 10%), and an MSc in Chemical Engineering from the Delft University of Technology, specializing in Nuclear Science.
Speakers at the 12th European Bioplastics Conference 2017:
Sabine Amberg-Schwab (Fraunhofer ISC), Jean-François Briois (Nestlé), Michael Carus (nova-Institut), Stefan Corbus (Kuraray Eval Europe), François de Bie (Total Corbion PLA), Sam Deconinck (OWS), Francesco Degli Innocenti (Novamont), Leela Dilkes- Ho man (University of Queensland), Joanna Dupont-Inglis (EuropaBio – The European Association for Bioindustries), Oliver Ehlert (DIN CERTCO), Lidia Garcia (AITIIP), Carlos Gil (Nurel), Marie-Hélène Grammatiko (Lactips), Tobias Hartmann (TU Chemnitz), Gernot Jäger (Covestro), Kees Joziasse (Total Corbion PLA), Leon Korving (Waterschap Brabantse Delta), Andreas Künkel (BASF), Sandeep Kulkarni (PepsiCo Global R&D), Erwin Lepoudre (Kaneka), Karin Molenveld (Wageningen Food & Biobased Research), Ramani Narayan (Michigan State University), Jean-Marc Nony (Sphere/Club Bio-plastiques), Françoise Poulat (Danone), Stephan Roest (Corbion Group), Patrick Schi ers and Erol Beyatli (Synvina), Elena Schmidt (Roundtable on Sustainable Biomaterials), Helmut Schmitz (Der Grüne Punkt / DSD – Duales System Holding), Katrin Schwede (European Bioplastics), David Thomas (VTT Chemical Process Technologies), Steven van Bommel (BiOBUDDi), Hasso von Pogrell (European Bioplastics), Mariagiovanna Vetere (NatureWorks LLC), Kevin Vyse (Marks and Spencer), Justin Zeulner (Green Sports Alliance).