Programme / Call for Papers
CONFERENCE PROGRAMME & SPEAKER LINE-UP
Every year, the conference programme showcases just how bioplastics are making the difference in driving innovations forward.
CALL FOR PAPERS
We now invite submissions fort he 13th EUBP conference. If you would like to have the opportunity to speak, please download the presentation Proposal template. We look forward to hearing from you!
This year's conference will focus on advanced innovations in bioplastics as well as on environmental aspects and opportunities for growth. We especially encourage proposals on the following topics:
bio-based and/or biodegradable polymers – latest material and process innovations,
packaging innovations, especially food contact solutions,
additives for biopolymers,
mechanical recycling of bioplastics,
Life Cycle Assessment (LCA) of bioplastics,
new (durable) applications introduced in 2018,
sneak preview 2019 – product and material pre-launch, and
the bioplastics policy and market developments in the EU and beyond.
THE DEADLINE TO SUBMIT AN ABSTRACT IS 31 JULY 2018
We also invite proposals for poster presentations giving researchers and new projects the opportunity to visualise their work and preliminary results in the fields of biopolymer research, packaging, and building blocks. If you would like to contribute a poster presentation, please contact us to receive the template.
As every year, we will only be able to select a small percentage of the submissions we receive for the final programme. Therefore, kindly provide us with as much detail as possible. If you would like to find out more about speaking opportunities please contact Joanna Wilde.
THE PRELIMINARY PROGRAMME WILL BE PUBLISHED AT THE END OF SUMMER 2018.
Until then, please have a look below at who presented in 2017. You can download the 2017 conference agenda here.
Speakers at the 12th European Bioplastics Conference 2017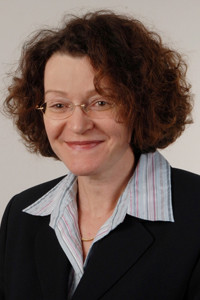 Dr. Amberg-Schwab, Sabine | Head of Functional Coatings Department | Fraunhofer Institute for Silicate Resarch ISC
Dr. Sabine Amberg-Schwab heads the Functional Coatings Department of the Fraunhofer Institute for Silicate Resarch ISC in Würzburg, Germany. She was awarded a number of prestigious prices, including the 2011 Joseph-von-Fraunhofer Price for her development of low-cost barrier films for the encapsulation of solar cells. R&D applications which have received much attention in recent years are hybrid polymers (ORMOCER®) with barrier properties against gases, water vapor, and flavors. Through the incorporation of different organic functional groups, the ORMOCER®s can be adjusted to complex and special requirements, for example abrasion resistance, antimicrobial, hydrophobic, oleophobic (antiadhesive) or hydrophilic surfaces and antistatic properties. These materials are developed for coatings, impregnations or finishings for different substrates, especially for polymers e.g. polyester, polyamide, polyethylene, polypropylene and polycarbonate. Her latest development work resulted in a novel material's class, the biodegradable ORMOCER®s (bioORMOCER®). The new coatings are biodegradable and at the same time preserve their barrier and functional properties. These new materials can play a role in the future design and development of new innovative and more environment-friendly packaging materials.
Bauer, Jasmin | Knoten Weimar
Dipl.-Ing. Jasmin Bauer has studied environmental engineering at the Bauhaus-Universität Weimar. She was part of a team, which contributed to the development and realisation of an environmental management plan for a Thai city. The focus was on the different material flows in the field of supply and disposal. Amongst others, Jasmin Bauer was responsible for the survey of the waste collection, the analysing of the composting process and the conception of a new composting plant.
Since 2013 her work focussed on the recycling of bio-based materials. In the research alliance "Sustainable recycling strategies for products and wastes from biobased plastics" she was responsible for the coordination of the network and for the research of bio-based plastics in the post-consumer recycling stream. The work includes i.a. the planning, realisation and evaluation/assessment of laboratory and large-scale recycling tests.
van Bommel, Steven | Founder | BiOBUDDi
I am Steven van Bommel a family man with two daughters. I have a lot of passion for my work. I started working in my fathers business at the age of 17. We made leather wallets since I was a little kid and I grew up in this business. In 2000 I took over the business from my father that retired at that time.
Until I took over the company we produced the leather wallets in the Netherlands. At that time we deployed around 70 home workers.After 2000 the regulation on home workers changed in the Netherlands and for this reason we had to move the production to India. I lived in India for two years to set up a factory facility that is still running at this moment of time.
During my work I met a lot of clients with different needs. The demand for products sourced in China grew and I saw a gap in the market. For this reason I opened a office in Hong Kong. We started sourcing products for bigger retailers that were made in china. During this period I got to know a toy company called Bablocks. I started working with this company and because of that I got introduced in the toy business. It was a great learning process with lots of ups and downs. We changed the name of the brand into BanBao and nowadays the product is sold in over 40 countries. BanBao has also open my eyes and showed me that the current toys children use are all made out of plastic based on oil. I started doing research on bio plastics and came in contact with a fellow country men that had a lot of experience in this field. After years of research and testing we now have come up with a new combination of materials that is the basis of a new toy brand BiOBUDDi. BiOBUDDi wants to make products that are fun, educational and eco-friendly.
Let's build a better tomorrow!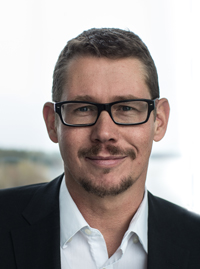 Dr. Börger, Lars | Head of Product Marketing | Neste
Dr. Börger studied in Bielefeld, Marburg, Potsdam and St. Gallen. He holds a Master in Polymer Chemistry, an Executive Master in General Management (SGMI) from St. Gallen, Switzerland and a PhD in Colloid Chemistry from the Max-Planch-Institute of Colloids and Interfaces in Potsdam, Germany. During 17 years in the chemical industry he held various positions in polymer research, technical marketing, ecology and innovation management in BASF Germany and China, and as project lead for the Mass Balance approach of BASF. He worked for the Biopolymers Business with the bio-degradable and partly bio-based polymers ecovio® and ecoflex®, and in 2014 became Head of Global Marketing of BASF's Biopolymer business in Shanghai. In January 2017 he joined Neste as Head of Product Marketing and Biopolymers for the Emerging Business Unit that looks after establishing Neste's global bio-based chemicals business being located in Geneva, Switzerland.
de Bie, François | Chairman of the Board | European Bioplastics

François de Bie is Senior Marketing Director at Total Corbion PLA. In his function he is responsible for all business development activities with brand owners and key converters. Prior to Corbion, François de Bie worked for more then 15 years for the companies GE Plastics and EconCore and coordinated their business development, marketing and sales and product management. He holds a master degree in Mechanical Engineering, specialized in polymers technology from the Eindhoven University of Technology.
Briois, Jean-François | Quality Management & Materials Group Manager/NWMT | Nestlé Waters
Jean-François is a well known expert in the PET industry. Before joining Nestlé Waters in 2008, Jean-François was Technical Director of Tergal Industries and pioneered the development of food grade rPET. He is now heading the global R&D efforts for Quality Management and Material Science at Nestle Waters' Product Technology Center based in France. Under his leadership, Nestle Waters R&D is developing packaging solutions with superior environmental performance and embedding circular economy principles both inside and outside Nestlé Waters while keeping consumers and product quality at the heart of all developments.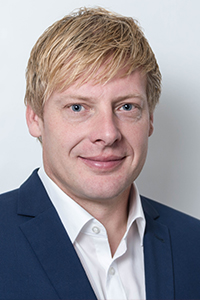 Corbus, Stefan | Account Manager | Kuraray
Stefan holds a degree in Environmental Engineering from the University of Applied Sciences Jena, Germany. After several years in the composite field working with epoxy resins reinforced with glass and carbon fibres in the aviation and automotive industry, he joined PLANTIC Technologies (Germany) GmbH in 2009 as technical manager for tooling and prototyping in the thermoforming department. Later on, Stefan was appointed production manager and site manager of the PLANTIC's ADC in Germany. Kuraray acquired PLANTIC Technologies in 2015. Since then Stefan is part of the account manager team at Kuraray EVAL Europe N.V. in Antwerp/ Belgium, responsible for market development, PLANTIC sales and technical support for PLANTIC in EMEA markets.
Carus, Michael | Founder and Managing Director | nova-Institute

Michael Carus (MSc) (Germany) physicist, founder and managing director of the nova-Institute, is working for over 20 years in the field of Bio-based Economy. This includes biomass feedstock, processes, bio-based chemistry, polymers, plastics, fibres and composites. The focus of his work are market analysis, techno-economic and ecological evaluation as well as the political and economic framework for bio-based processes and applications ("level playing field for industrial material use"). Today, Mr. Carus is considered to be one of the leading experts and market researchers in Europe on Bio-based Economy and especially the industrial material use of biomass. He is actively involved in building networks in the fields of agricultural and forestry resources, bio-based chemicals and materials (bio-based plastics, natural fibre reinforced plastics, WPC) and industrial biotechnology and biorefinery. Carus is consultant on policy in different countries in Europe, Asia and America.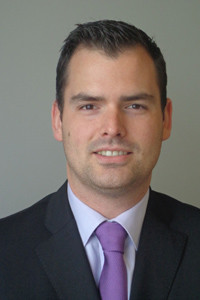 Deconinck, Sam | Deputy Lab Manager | OWS
Sam Deconinck obtained a Masters degree in Bioscience Engineering with a specialization in Environmental Technology in 2005 at the State University of Ghent in Belgium.
Soon after he was hired as Lab Project Manager at OWS, where he was responsible for the planning, follow-up and reporting of biodegradability and compostability testing. In 2009, Sam became head of the Marketing and Sales team of OWS' contract research laboratory and is since responsible for providing customers with tailored advise on biodegradability and compostability testing and certification. He has been representing OWS in the Advisory Committee of the Seedling mark at European Bioplastics, BPI's newly established Standards and Procedures Committee, ISO TC61 (Plastics) SC5 WG22 on Biodegradability, ISO TC38 (Textiles) WG30 on Tests on Biodegradability and the Board of Directors of Belgian BioPackaging. Since 2017, Sam holds the position of Deputy Lab Manager.
Moreover, Sam is also in charge of several other projects in the field of recycling, integrated waste management and waste composition.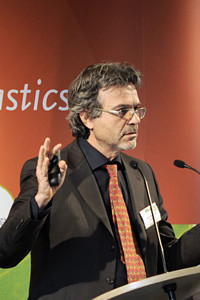 Degli-Innocenti, Francesco | Ecology of Products and Environmental Communication (ECOPEC) Director | Novamont
Francesco Degli-Innocenti, biologist, is Ecology of Products and Environmental Communication (ECOPEC) Director with Novamont since 1991 (Novara, Italy). This group deals with sustainability of bioplastics; biodegradability, ecotoxicity, Life Cycle Assessment, regulatory and certification, food contact, safety issues. FDI is personally involved in standardisation at ISO, CEN, ASTM, UNI level where he contributed to the development of relevant standards in the sector of bioplastics. FDI is convenor of two working groups at CEN TC 249: WG9 (Plastics – Characterisation of degradability) and WG17 (Biopolymers). In 2008 FDI was appointed by the EC as Chairman of the "Standardisation working group" within the ad-hoc group for the implementation of the "Lead Market Initiative for bio-based products". Member of the board of the European Bioplastics Association from 2008 till 2012 and Vice-Chairman of the "Biodegradable plastics" Product Group from 2012 till 2014.
Dejonghe, Steve | Senior Sales Manager | DESPRIET GEBROEDERS NV / Looplife Polymers Site
Steve Dejonghe has been working in the eld of PLA recycling since 2010. After holding a position as Project Manager for PLA recycling (chemical/mechanical) with Galactic, he joined Looplife Polymers in 2013 to move these PLA recycling projects into industrial grounds. For the last years, he has also developed partnerships with various music festivals and other events to promote a close-loop recycling of used PLA cups.
Dilkes-Hoffmann, Leela | PhD Candidate | School of Chemical Engineering | University of Queensland
Leela is a current PhD student at The University of Queensland (Australia) working on the project 'Development and Sustainability Analysis of High-Performance, Multi-Layer, Biodegradable Food Packaging'. Her work is funded by a Westpac Future Leaders Scholarship and the Australian Research Training Program. Leela holds a BSc (Hons) in Chemistry and Biochemistry from the University of Western Australia and graduated as the valedictorian. She also has experience as a science communicator. Leela's core interest lies in how we can develop an environmentally sustainable society that is compatible with our modern lifestyle. She is inspired by the concepts underpinning green chemistry, biomimicry and the circular economy.
Dupont-Inglis, Joanna | Director, Industrial Biotechnology | EuropaBio

Joanna Dupont-Inglis first joined EuropaBio, the European Association of Bioindustries, in February 2009 and in April 2011 was appointed Director of Industrial Biotechnology. Her work within EuropaBio involves developing a more supportive, predictable and coherent EU policy environment for the deployment of industrial biotech products and processes within the broader bioeconomy. EuropaBio seeks an Innovation-driven EU research agenda for Biobased Industries, enabled by Industrial Biotechnology. Coalition building with other sectors of the circular bioeconomy has been a key area of activity, both in the development of the €3.7 billion Biobased Industries Joint Undertaking (BBI JU) and through the European Bioeconomy Alliance. Joanna also works towards improving understanding of the benefits and solutions provided by industrial biotech as a key enabler of a more competitive, sustainable bioeconomy in tackling grand challenges such as resource efficiency, the need for food, feed, materials and fuels, climate change mitigation, jobs and growth. In 2016 Joanna was appointed as chair of the EU Bioeconomy Panel.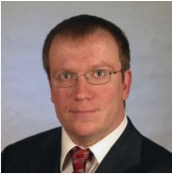 Dr. Ehlert, Oliver | Product Manager | DIN CERTCO

Oliver Ehlert studied Chemistry at the Albert-Ludwig-University of Freiburg, Germany, Department of Physical Chemistry. After receiving the Diploma degree he received his doctor's degree from the Faculty of Applied Sciences, at the Freiburg Materials Research Center (FMF). After 2 years of working at the German Federal Institute of Materials Research and Testing (BAM), Group Thermochemical Residues Treatment and Resource Recovery, Oliver joined DIN CERTCO as Product Manager for conformity assessment of compostable, biodegradable and biobased products. In 2017 he became convenor of CEN/TC 261 SC 4 WG 2 Working group Degradability and organic recovery of packaging and packaging materials.
García Quiles, Lidia | Head of Biopolymers | AITIIP Technological Centre
Ms. García holds the title of industrial engineering with mention in material science, title awarded by the EINA (school of engineering and arquitectura of the University of Zaragoza), and also the master in biomedical engineering speciality in biomechanics, biomaterials and tissue engineering (BBIT). Currently, she pursues her Ph.D. in relation to the application of biopolymers in the industry. She has worked as a professional in the Aragonese company INALSA (Industrias Aragonesas del Aluminio) in the quality department; and entered as trainee at the technological centre AITIIP foundation being related to Dibbiopack project (development of biopolymers reinforced with nano-clay for the agrifood and pharma). Currently, she has taken over as biopolymers head of AITIIP and she is responsible for the BBI JTI projects in the entity. Additionally, since 2013, she is responsible of the R&D department and business development at Tecnopackaging (SME involved in the development of innovative plastic products, mainly biobased and biodegradable formulations and nanocomposites, targeting companies in the agri‐food, cosmetic, pharmaceutical and industrial sectors).
Gil, Carlos | Commercial Director | Nurel
NUREL is a Spanish company located in Zaragoza with 50 years of experience in the production of Polyamide 6, focused on textile polymers in its origin but nowadays with most of the capacity dedicated to the production of polymer grades for injection and film applications.
Apart from the commercial direction of the PA6 line, Carlos Gil centralises efforts on the development of bioplastics marketed under the INZEA brand. INZEA has more than 40 references certified in the market and covers all the manufacturing technologies. Probably, INZEA represents the most completed offer of biobased and biodegradable solutions on the market. Carlos' previous experience focuses the automotive sector. Having worked in companies such as Mercedes Benz, Visteon, Nissens, CIE automotive or Wegmann Automoción both in Spain and Germany. Carlos Gil holds a degree in Industrial Engineering from the University of Zaragoz.
Gramatikoff, Marie-Hélène | Founder & CEO | Lactips
Experience director, for more than 20 years Marie-Hélène Gramatikoff progresses in the industry, from the execution of big international projects to the general management. Initially Engineer in plastics processes and chemistry, she completes her career with an Executive MBA (ICG), an Advanced Management Program (EM-Lyon) and a training in Management of innovative company (HEC Paris). In 2013, she meets Frédéric Prochazka researcher at the University Jean Monnet of Saint Etienne who is looking for a director to industrialised his patent: a water soluble thermoplastic pellet made of milk protein. They found Lactips in 2014. Marie-Hélène Gramatikoff has environmental and human values and shares them via the Lactips' project.
Dr. Jäger, Gernot | Covestro

Gernot Jäger is responsible for biocatalytic and bio-based processes at Covestro. He joined Covestro (formerly Bayer MaterialScience) in 2012 and has held various positions in innovation management, process research, project portfolio management and catalysis. He has also played an active role on a range of committees, including GDCh (sustainable chemistry, board), CLIB2021 (biotechnology cluster, board) and the german chemicals association VCI (covering topics regarding renewable resources).
Dr. Gernot Jäger majored in biotechnology at RWTH Aachen University and earned his PhD (summa cum laude) in bioprocess engineering in 2012. His previous research areas have been industrial biotechnology, pharmaceutical biotechnology, process development/conceptual design and bioanalytics.
Joziasse, Kees, PhD, MSc. | Senior Director R&D | Total Corbion PLA

Kees Joziasse studied at the Faculty of Chemical Technology and Material Science at Delft University. He obtained his doctorate at the Polymer Laboratory of the Faculty of Chemistry, University of Groningen. He has worked for Royal Philips Electronics and Havells India Ltd in various global roles in different countries. In 2010, Kees joined the Market Unit PLA of Corbion, where he was responsible for the global product & application development portfolio, including PLA polymerization technology, compounding, injection molding, film blowing, fiber spinning, sheet extrusion and thermoforming. Since the start of the joint venture between Corbion and Total in March 2017, he is now Senior Director R&D in Total Corbion PLA bv.
Korving, Leon | Project Manager | PHARIO Water Authorities Cooperation Netherlands

Leon Korving is project manager for the PHARIO initiative for the Dutch water authority Brabantse Delta. The PHARIO initiative is a cooperation of five Dutch water authorities together with companies SNB, HVC and Paques. The initiative aims to commercialize the production of PHA bioplastic using activated sludge from sewage treatment plants as a functional biomass. Leon Korving has a chemical engineering background and more than 15 years of experience with innovative sludge treatment technologies and resource recovery from sewage. Leon Korving also has a position at Wetsus as research manager for phosphorus recovery technologies and is owner of Aiforo, a sewage sludge consultancy company.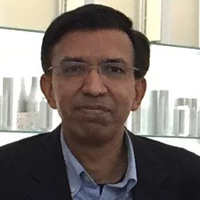 Dr. Kulkarni, Sandeep | Senior Principal Scientist | PepsiCo
Dr. Sandeep Kulkarni is a Senior Principal Scientist in PepsiCo's Global R&D, where he is responsible for research and development on sustainable beverage packaging. Sandeep's work involves driving increased recycling of PET bottles and other beverage containers, evaluation and development of renewable plastics and chemical, guiding and ensuring all beverage packaging is designed for recyclability, life cycle assessment of PepsiCo's beverage packaging, developing approaches for reduction of GHG impacts from packaging and developing new materials and packaging for improved shelf life of beverages. Sandeep obtained a Ph.D. in Polymer Chemistry from Rensselaer Polytechnic Institute and he is also a certified Corporate Social Responsibility practitioner. Prior to joining PepsiCo in 2010, Sandeep worked for over 10 years in the pulp and paper industry where he led the development of innovative and sustainable packaging.
Prof. Dr. Künkel, Andreas | Vice President Biopolymer Research | BASF
Andreas Künkel is head of biopolymer research of BASF. The focus of biopolymer research is the fundamental understanding of the biodegradation process in different environments and the development of new biodegradable and biobased polyesters and compounds for different applications.
After his Ph.D. in microbiology at the Max Planck Institute for terrestrial microbiology in Marburg, he started his BASF career within the Central R&D department, followed by marketing positions for Fine Chemicals and ecoflex® & ecovio® with focus on strategy and New Business Development.
Since starting in BASF in 1999, his focus has been the strategic development and marketing of chemicals and polymers based on renewable resources using the synergies between classical chemistry and biotechnology. Teaching at the University of Marburg gives him constant contact to the next generation.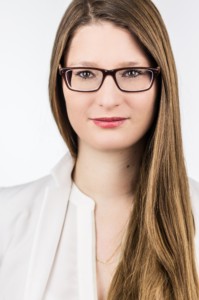 Lange, Kristy-Barbara | Deputy Managing Director | European Bioplastics
Kristy-Barbara Lange is Deputy Managing Director at European Bioplastics and responsible for regulatory affairs. She manages the EUBP Working Group Regulatory Affairs and together with Hasso von Pogrell represents EUBP's members' interests vis-à-vis the European institutions. She joined EUBP in 2010 after working several years for international PR-agencies with a focus on the industry sectors infrastructure and (renewable) energy. Her clients comprised Swiss natural gas pipeline builder Nord Stream and Norwegian solar panel manufacturer REC. She holds a Master degree in Political Science from Heidelberg University, Germany.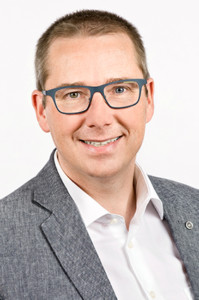 Dr. Lepoudre, Erwin | Business Manager Biopolymers | Kaneka
Dr Erwin Lepoudre is Business Manager Biopolymers at Kaneka and responsible for expanding the use of the bio-based and biodegradable PHBH material towards a variety of new applications. After obtaining a PhD degree in Physical Chemistry, he joined Kaneka in 2002, signing responsible for the technical service and project management of the Kane Ace® product groups. He later took over the role as New Business Development Specialist overseeing the expansion of new technologies of Kaneka Corporation within the European market, such as Sibstar®, an isobutylene based thermoplastic elastomer and Graphinity®, a synthetic graphite sheet.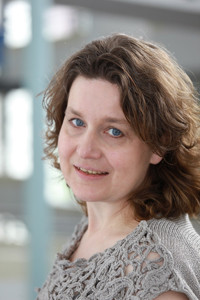 Molenveld, Karin | Senior Scientist Biopolymers | Wageningen Food & Biobased Research
Karin Molenveld is educated as a Chemical Engineer at the Technical University of Twente. At present Karin is project manager and senior scientist biopolymers at Wageningen Food & Biobased Research. Karin has over 20 year experience in this field and has been involved in topics like isosorbide based plasticisers, thermoset composites based on natural fibres and the development of specific biobased products like Biofoam™. More recent is the involvement in project related to (post-consumer) plastic recycling. At present Karin is project manager of a.o. the Biofoam project (PLA based particle foam) and the BPM-APPS project (durable PBS compounds).
Narayan, Ramani | Distinguished Professor Fellow | Engineering & Materials Science Michigan State University
Ramani Narayan is University Distinguished Professor at Michigan State University — the highest honor that can be bestowed on a faculty member. He is a Fellow of the U.S. National Academy of Inventors; Fellow, ASTM & ASTM award of merit — the highest award given by the society to an individual member. He has been awarded the Governor's (State of Michigan) University Award for commercialization excellence; Michigan Green Chemistry Governor's Award; Fulbright Distinguished Lectureship Chair in Science & Technology Management & Commercialization (University of Lisbon; Portugal); DuPont's Packaging Award for excellence in Innovation & Sustainability, as part of the Coca Cola Plant bottle team, and many others. Professor Narayan is Scientific Chair of the Biodegradable Products Institute (BPI) USA; and convener/technical expert on ISO committees; He has 200+ refereed publications, 30 issued patents, and graduated 20 Ph. D and 25 Master's students.
Nony, Jean-Marc | Sustainable Development Director | SPhere Group/Club Bio-plastiques
A graduate from French Ecole Polytechnique and Harvard Business School (MBA), Jean-Marc Nony worked several years as a consultant for the Boston Consulting Group.
He joined SPhere France in 1993 as Marketing and Development Director and is now Sustainable Development Director of SPhere Group.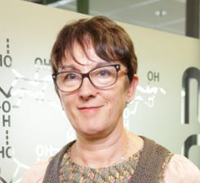 Poulat, Françoise | R&D Manager | Danone
Françoise has a chemistry background and spent all her carrier at DANONE, and mainly around food contact plastic materials. After having spent some years in analytical laboratory looking at the compatibility of plastic bottle with water, she joined the team in charge of plastic development for water bottles where she was part of the team developing PET for water bottles and then recycled PET. She then was appointed Plastic Material Expert in the R&D department. Since last year, Françoise is leading the sustainable material R&D, in charge of food grade recycled materials, renewable materials, and also technology evaluation for the packaging EoL with one objective: no packaging in landfill.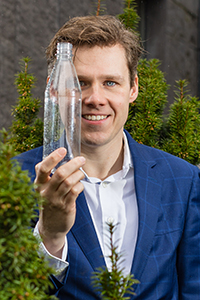 Roest, Stephan | Market Development Manager | Corbion Group Netherlands

Stephan Roest is the market development manager for Corbion's Biobased Innovations group. In this role he is responsible for developing the business for Corbion's innovation portfolio, of which FDCA for PEF bioplastic is one of them. Stephan started his career working for 8 years in consultancy, of which 7 years as sustainability consultant at PwC. With a passion to accelerate the circular- and biobased economy, he stepped over to the fully biobased chemical company Corbion in 2015. Corbion is involved in the manufacturing of biobased food ingredients, biobased chemicals and biobased plastics. Stephan Roest has a Bachelor degree in Chemical Engineering at Utrecht University, a Master's degree in Policy Analysis, Systems Engineering and Management at Delft University of Technology and an Executive MBA from the Rotterdam School of Management.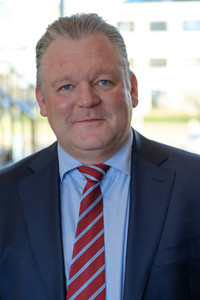 Schiffers, Patrick | CEO | Synvina
Patrick is currently CEO of Synvina. Before he was Director Strategic Marketing at BASF's Intermediates Division in Ludwigshafen (Germany) and for eight years Regional Marketing Manager and later Director at BASF's Intermediates Division in Hong Kong (Asia). He has an extensive track record in international business, mostly with BASF. Prior to his BASF career, Patrick joined Cognis Thai and Henkel Thai (both in Bangkok, Thailand) as well as Teldix (Bosch AG) in Heidelberg, Germany. Patrick Schiffers has graduated from the University of Mannheim and Technical University of Karlsruhe in Germany. His educational background is business management, marketing and psychology.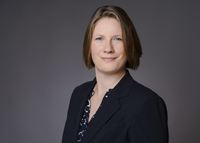 Schmidt, Elena | Standards Director | RSB
Elena Schmidt (Standards Director, RSB) has 10 years of experience in working with biomass, biofuel and biomaterial sustainability standards, greenhouse gas assessments and certification. She leads the RSB standards and policy unit and coordinates the development and update of sustainability standards in partnership with more than 100 members from all sectors. Prior to the RSB, Elena worked for Tüv Süd, a German certification body, where she was responsible for audit programs related to biofuel sustainability certification, green electricity labels and carbon footprints. Elena earned master's degrees in both environmental and political sciences.
Schwede, Katrin | Head of Communications | European Bioplastics
Katrin Schwede is Head of Communications at European Bioplastics and manages the association's day-to-day communications efforts across Europe to promote and inform about the nature and benefits of bioplastics in the media and the general public. She also coordinates the internal Working Group on Communications & Dialogue, which develops and implements a wide range of communications initiatives. Prior to joining European Bioplastics in 2015, Katrin worked for a number of international communications and public affairs agencies mainly on projects in the energy and environment sectors. She holds a Masters Degree in Public Affairs & Lobbying from Brunel University London.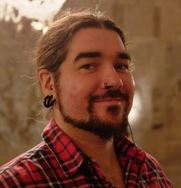 Dr. Thomas, David | Senior Scientiest | VTT Chemical Process Technologies

Dr David Thomas, Senior Scientist, over 6 years working in the chemical industry in the United Kingdom and over 8 years in the Finnish Chemistry industry. Has been working on biobased platform chemicals for over 5 years. Is experienced in organic chemistry and process scale-up with focus upon dye stuffs, pharmaceutical, biochemicals and commercial production. Obtained his doctorate in 2003 from The University of Leeds (UK), has 7 academic publications, 3 granted patents and 5 patent applications.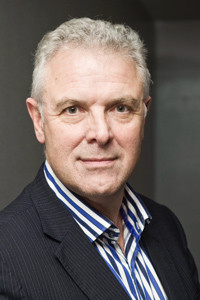 Vyse, Kevin | Senior Packaging Technologist & Packaging Innovation Lead | Marks and Spencer
Kevin's career has spanned three decades in packaging design and development. He has worked for many of the best known brands in the UK and Europe as well as for manufacturers and retailers. There are few people in the packaging business who share his depth of knowledge and experience and he now makes good use of that working at Marks and Spencer where he is Senior Packaging Technologist and Circular Economy Lead. He is on the board for On Pack Recycling Labelling. Packaging is without doubt a major passion but, as a qualified yachtsman and kayaker, so is messing about in boats when ever he can.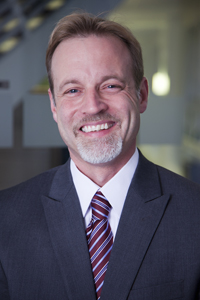 Zeulner, Justin J. | Executive Director | Green Sports Alliance
Justin J. Zeulner, executive director and co-founder of the Green Sports Alliance, is one of the principal leaders of the sports greening movement. Zeulner has helped guide the GSA in reaching critical mass and major influence within the global sports industry. Prior to joining the GSA, Zeulner was a Senior Project Developer at Vulcan, Inc., the philanthropic and innovation company founded by Paul G. Allen. In this role, he was responsible for public engagement and campaign development around conservation and climate change. Prior to that, he served as Senior Director for Sustainability and Public Affairs for the Portland Trail Blazers. Among his accomplishments there, he was directly involved in environmental initiatives that led to the Trail Blazers assuming a leadership role in the greening of sports movement and the Moda Center achieving LEED Gold status, the first LEED Gold existing building in professional sports in the world.
Speakers at the 11th European Bioplastics Conference 2016:
Ylwa Alwarsdotter (SEKAB Sweden), Jasmin Bauer (Knoten Weimar), Julia-Maria Blesin (Hochschule Hannover), Martin Bussmann (BASF), Srirojpinyo Chinnawat (PTT MCC Biochem Joint Venture of PTT and Mitsubishi Chemical Corporation), Steve Davies (NatureWorks), François de Bie (European Bioplastics), Steve Dejonghe (Looplife Polymers), Ortwin Ertl (Annikki GmbH), Christian Garaffa (Novamont), Mike Gross (Kimberly-Clark), Yuki Hamilton (Braskem), Constance Ißbrücker (European Bioplastics), Eva Knüpffer (Fraunhofer-Institut für Bauphysik (IBP)), Martina Koralek (NABU – Naturschutzbund Deutschland e.V.), Waldemar Kütt (European Commission), Kristy-Barbara Lange (European Bioplastics), Christian Lenges (DuPont Industrial BioSciences), Delphine Lévi-Alvarès (Zero Waste Europe), Enrique Moliner (AIMPLAS), Jean-Marc Nony (Sphere/Club Bio-plastiques), Peter O'Sullivan (Henkel Ireland Operations & Research / RD&E European Technology Centre), Rob Opsomer (Ellen MacArthur Foundation), Alexia Roma (Technocentre Renault), Sugimoto Ryuichiro (PTT MCC Biochem Joint Venture of PTT and Mitsubishi Chemical Corporation), Hugo-Maria Schally (European Commission), Stefanie Siebert (European Compost Network), Mariagiovanna Vetere (European Bioplastics), Erwin Vink (Holland Bioplastics), Peter A. von den Kerkhoff (DuPont Tate & Lyle), Hugo Vuurens (Corbion), Marie Wheat (United States Department of Agriculture (USDA)), Harmen Willemse (NEN – Netherlands Standardization Institute), Sabine Wirén-Lehr (Tetra Pak International), Justin Zeulner (Green Sports Alliance), Patrick Zimmermann (FKuR).