Speakers 2021
With an attractive speaker line-up expected, the conference will, once again, gather senior decision makers from across the private sector bioplastics value chain, policy makers, leading research institutes, NGOs, and brand owners. The conference highlights the latest developments in the areas of bio-based and biodegradable materials and applications, bioplastics processing, end-of-life, sustainability and policy.
Speaker line-up 2021: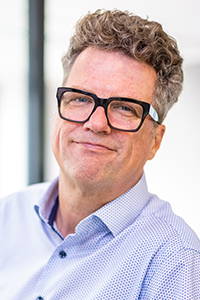 Derek Atkinson, VP Global Sales and Business Development | Total Corbion PLA
Derek Atkinson is the VP Sales and Business Development for Total Corbion PLA and has been with the company for nearly 12 years. He is also a board member of the Biodegradable Products Institute in the US. He is currently based in the Netherlands but was previously based in the US where he was responsible for sales in the Americas and prior to that in Singapore where he had similar responsibility for the APAC region. Before joining Total Corbion he was Business development Director of Oxford University spinout Velocys and prior to that he held a number of sales and marketing roles at WR Grace and Co KG in Germany focussing on catalysts. He has a degree in Chemistry and Polymer Science/Technology from Loughborough University.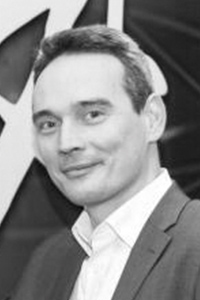 Fabrizio Barillari, Senior Product Manager Battery Components & Biopolymers Global | Röchling Automotive
With a Doctor in automotive business management, Fabrizio Barillari has 20 years of experience in the automotive industry. He started selling cars already during the weekends while studying, and worked for Iveco Benelux as product manager directly afterwards. A project for the Belgian Defense Ministery renewing their entire vehicle fleet marked the highlight of this period. 
After stops at Toyota Motors Europe in Brussels and Pirelli Belux, he joined the Fiat Group in September 2011 in Torino. The company later became Fiat Chrysler Automobiles and is now part of Stellantis. Here, he worked within multiple fields like product planning, product management, static and dynamic vehicle assessment, and market research.  
When Röchling Automotive, a Tier 1 automotive supplier contacted him in 2016, Fabrizio Barillari was stimulated to learn about the other side of this industry to complete his vision and understanding and obtain a 360° knowledge. Within Röchling, his current role is Product Portfolio Management and Business Development for Bio Plastics and Battery Solutions. 
Verena Bauchmüller, Project Manager | nova-Institute
Verena Bauchmüller joined nova Institute in 2019, working at nova's Communication Department. She is mainly responsible for dissemination and communication in several EU funded and national projects. Her tasks include managing and executing dissemination, communication and exploitation plans, the organisation of stakeholder and project workshops, writing press releases, creating information materials and fact sheets and much more. 
Furthermore, she supports the conference team by organising innovation awards and supporting the very successful online versions of nova's conferences.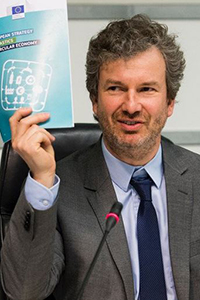 Werner Bosmans, Policy Officer - Circular Economy | DG ENV, EC
Werner Bosmans, a Belgian national, graduated as a Bio-engineer at the University of Ghent, Belgium, and obtained a Ph.D. in International Economics in Montpellier, France. He also holds a degree in Public Management. After undertaking research at the University of Ghent and at the Belgium Ministry of Agriculture, he worked as assistant to the head of the Belgian and Flemish Ministry of Agriculture. He is also a part-time professor at the ULB (Université Libre de Bruxelles). In 2005, he joined the Directorate-General Environment of the European Commission in Brussels. He was responsible for Natural Resource policies, promoting life-cycle thinking to reduce environmental impacts. He helped setting up the International Resource Panel together with UNEP. He is co-author of the Roadmap to a Resource Efficient Europe and coordinated the European Resource Efficiency Platform (EREP) and work around the Circular Economy. The last years, he focused on developing the Plastics Strategy and the Directive related on single–use plastics. He is now the team leader for several follow-up actions on plastics.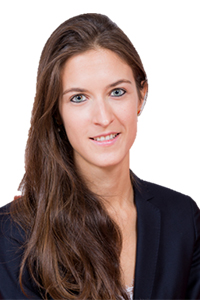 Maria Carcolé, Brand Owner Manager | Neste
Maria 
Carcolé
 is
 Brand Owner Manager at Neste Renewable Polymers and Chemicals.
With 10 years of experience in strategy planning and implementation and formal M.Sc.-level training in industrial engineering and materials science, Maria focuses on understanding the 
sustainability needs in the polymers and chemicals industries and on creating ecosystems to provide concrete solutions to those needs.
Before joining Neste, Maria held various positions at DuPont and Dow.
Alberto Confalonieri, Technical Committee Coordinator | The Italian Composting and Biogas Association (CIC)
Alberto Confalonieri holds a M.Sc. in Biological Sciences and is an expert in biowaste recycling. Since 1999 he has been working for the main Italian waste technology providers and from 2006 to 2018 as a researcher in the integrated waste management sector. 
His job mainly focuses on regulatory and technical implications of composting and anaerobic digestion, biogas production and upgrading to biomethane. Since 2014, he is a senior staff member of the Italian Composting and Biogas Association and chair of its Technical Committee. In addition, he is chair of the Task Group on Soil Organic Matter of the European Compost Network and member of several working groups of the association. Since 2020 he is an Expert of the European Committee for Standardisation (CEN), dealing with organic soil improvers.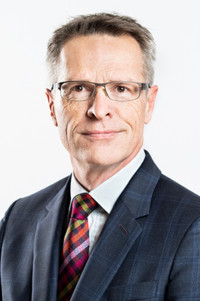 François de Bie, Chairman | European Bioplastics
François de Bie is Senior Marketing Director at Total Corbion PLA. In his function he is responsible for all business development activities with brand owners and key converters. Prior to Corbion, François de Bie worked for more then 15 years for the companies GE Plastics and EconCore and coordinated their business development, marketing and sales and product management. He holds a master degree in Mechanical Engineering, specialized in polymers technology from the Eindhoven University of Technology.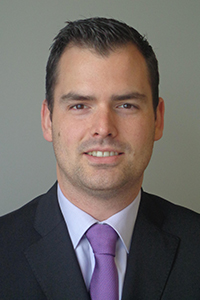 Sam Deconinck, Deputy Lab Manager | OWS
Sam Deconinck holds a Masters degree in Bioscience Engineering from the State University of Ghent in Belgium. Since 2009 he is responsible for providing customers with tailored advise on biodegradability and compostability testing and certification. He has been representing OWS in different advisory committees and standardization groups over the past years. In 2017 he moved to the position of Deputy Lab Manager. Just recently, at the end of 2021, he was appointed Managing Director of OWS.Moreover, Sam is also in charge of several other projects in the field of recycling, integrated waste management and waste composition.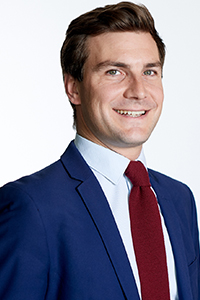 Alexandre de Joybert, Senior Policy Manager | PlasticsEurope
Alexandre joined Plastics Europe from a consulting firm in Brussels, where he has been advising companies on energy, environment and transport issues. Previously, he worked on business intelligence for the oil and gas industry in the Middle East and in communications for Total in Paris. With a background in law and EU affairs, his professional experience also includes the Council of the EU, the European Parliament and the French administration. At Plastics Europe, Alexandre focuses on strategies related to the circular economy, including the Packaging and Packaging Waste Directive, among other critical issues for the plastics industry.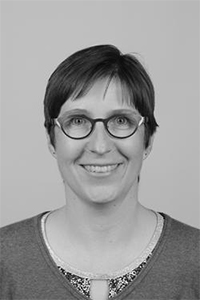 Isabel De Schrijver, Researcher | Centexbel
Isabel De Schrijver is R&D Manager "Polymer Characterization, Processing & Recycling" & "Funtional Thermoplastic Textiles" at Centexbel. She holds a PhD in Analytical Chemistry from Ghent University where she has dealt with the development and validation of methods of analysis for the determination of additives in plastics. Isabel started in 2008 as research scientist at Centexbel in the functional thermoplastic textiles group, working on subjects like nanotechnology and fire retardancy and specialising in extrusion applications. Since April 2014, she has been working as R&D Manager. VKC-Centexbel offers a dynamic competence centre and test laboratory to the plastics processing and textile industry. VKC-Centexbel provides services in the fields of material characterisations, failure analyses, product development, process optimisation and new applications of plastics and textiles, virgin and recycled polymers, fibre reinforced composites, rubber, coating, smart materials and biopolymers.
Joanna Dupont-Inglis, Head of EU Affairs | European Bioplastics
Joanna Dupont Inglis joined European Bioplastics as Head of EU Affairs in June 2020. Based in Brussels, she leads and coordinates work on EU public policy together with EUBP's members.  Prior to joining EUBP, Joanna held several senior positions at EuropaBio over a period of 11 years, including the Director for Industrial Biotechnology, Deputy Secretary General and Secretary General. Joanna also chaired the European Bioeconomy Stakeholder's Panel throughout the course of its four-year mandate and served for several years as a board member for Suschem, the Sustainable Chemistry Platform.  In addition, Joanna gathered comprehensive experience in the Brussels policy arena by working for the European Commission's DG Environment and for two renowned Brussels-based public affairs consultancies. She holds a degree in Environmental Science and European Studies from the University of Sussex and is a board member of the Women in Life Sciences Network.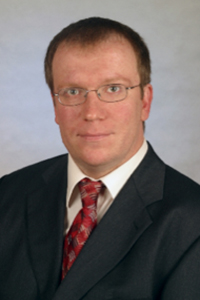 Oliver Ehlert, Product Manager | DIN CERTCO and convenor of CEN Committee on Degradability of Packaging
Oliver Ehlert holds a Diploma in chemistry from University of Freiburg im Breisgau, Germany where he also completed his PhD (Dr. rer. nat.) at the Faculty of Engineering, Department Microsystems Engineering. From 2009 to 2011 he worked at the Federal Institute of Materials Research and testing (BAM), Department Thermochemical Residues Treatment and Resource Recovery in Berlin, Germany. Since 2012 he has been working as Product Manager for Compostable Materials and Bio-based products at DIN CERTCO in Berlin, Germany. Since 2017 Oliver Ehlert is the convenor of CEN/TC 261 SC 4 WG 2 on Degradability and organic recovery of packaging and packaging materials.
Oliver Fuhrmann, Senior Technical Manager | Wacker
Oliver Fuhrmann received his Diploma in Chemistry and Polymer processing at Reutlingen University in 2001. He joined Wacker Chemie AG the same year and has been responsible for the compounding of silicone–based products and silanes in thermoplastic resins. Since 2017, he is Senior Technical Manager for plastic additives. 
Daniel Ganz, Global Product Manager Bioplastics | Sukano
Daniel Ganz is Senior Global Product Manager for Bioplastics at Sukano, a leading international specialty masterbatches company based in Switzerland. He joined forces with the founder of Sukano 30 years ago. With his vision and passion for innovative applications, processes and materials, Daniel leads Sukano into new market applications to enable monomaterial packaging and product design, as well as alternative end-of-life options for products through masterbatches and compounds.Mr Ganz holds a Bachelor degree in chemical engineering, in addition to a Business Management degree. In his free time, he can be found on a hot air balloon trip observing the Alps.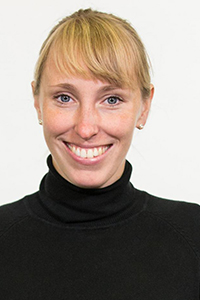 Laura Griestop, Project Manager Sustainable Business and Markets | WWF
Laura Griestop is working in the sustainable business and markets team of WWF Germany. Goal of her team is to drive the ecological transformation of the economy andto empower companies to place sustainable management at the centre of their actions. Globally, WWF has initiated the No Plastics in Nature initiative which tries to tackle causes of plastic pollution by focusing on two levels: stopping the leakage into nature by supporting the establishment of waste management systems (Extended Producer Responsibility) on the one hand and redesigning materials and products for more circularity on the other. Laura has a focus on plastics, packaging and circular economy and a background in political economy and resource management. 
Nicole Grobert, Chair of the European Commission's Group of Chief Scientific Advisors | University of Oxford
Prof Dr Nicole Grobert is Professor of Nanomaterials and Associate Head of Department (Research) at the Department of Materials at the University of Oxford, UK. She is a Royal Society Industry Fellow at Williams Advanced Engineering, Fellow of Corpus Christi College, Oxford and visiting professor at the Bio-Nano Electronics Research Centre at Tokyo University, Japan. Prof Grobert is a vocal defender of best practices and efficient leadership, experience obtained over almost 20 years as a frontline researcher and representative of young researchers in Europe, having been a founding member, Chair and Fellow of the Young Academy of Europe. She is also a Member of the Academia Europaea, Fellow of the Royal Society of Chemistry, Fellow of the Institute of Materials, Minerals and Mining. She has been awarded three Royal Society Research Fellowships, several ERC Grants, Marie Curie ITN Grants, grants under the Science in Society umbrella and COST projects. Moreover, Professor Grobert has received the Carbon Pergamon Prize in 2001, has been selected outstanding young scientist by the Royal Society in 2005, the STS Forum in 2008, and the World Economic Forum in 2013. She has been one of seven Chief Scientific Advisors to the European Commission since 2018. In November 2020 she has been nominated the Chair of the Group.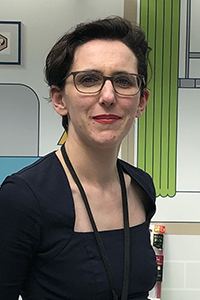 Charlotte Herdt, Global Sustainability Programme Manager | Arkema
Trained in chemical engineering, Charlotte Herdt joined Arkema in 2008. She held positions in Production, Business Development and Sales across different product lines before joining the High Performance Polymers division in 2018. In her Global Sustainability Programme Manager role, she supports the development of Advanced Bio– Circular materials and oversees the development of the Virtucycle® service for recycling of Arkema High Performance Polymers.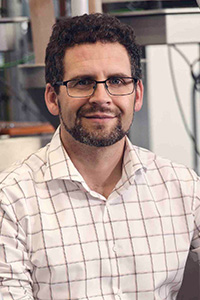 Sebastian Heßner, Head of Applied Technology | Evonik
Sebastian Heßner studied mechanical engineering with a specialization in plastics processing at RWTH Aachen University. In 2006, he began his doctorate at the Institute of Plastics Processing (IKV) at RWTH Aachen University on the subject of injection compression molding of plastic lenses.  
After graduating, he started working as a pilot plant manager at Evonik at the beginning of 2011.  
Today, Mr. Heßner heads the application technology for compounding additives, which are used in a variety of processes and applications. Here he is responsible for the processes of filler treatment, compounding, reactive extrusion, film extrusion (blown, cast film), injection molding (thermoplastic, LSR), fiber reinforced plastics (thermoplastic, thermoset) and plastics testing. Current developments focus on recycling, packaging, e-mobility and biopolymers.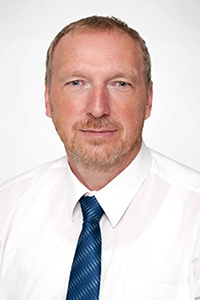 Andrej Holobar, CEO | ECHO
Dr. Andrej Holobar is the CEO of ECHO Instruments from Slovenske konjice, Slovenia. Andrej received his PhD from the Karl Franzens University of Graz in Austria, Department of Chemistry. The main topic was in the field of optical chemical sensors. After his PhD, he worked at the Faculty of Biotechnology of the University of Ljubljana, in the field of sensor application in bioprocesses. He continued his journey with his own company where they manufacture high-tech measuring devices for biotechnology, pharmacy and medicine. He is also a member of the Expert Group on Chemical Legislation and participates in the SEVESO Directive. His main activity in projects is the development and application of respirometric methods for monitoring biological processes and studying effects of various factors on the environment. He is particularly interested in the development and use of the latest sensor techniques in the implementation of measurements in biotechnology and ecology. In addition to work, he enjoys dancing Argentine tango, sailing and is an amateur musician. 
Constance Ißbrücker, Head of Environmental Affairs | European Bioplastics
Constance Ißbrücker holds a degree from the University of Jena, Germany, specialized in macromolecular and bioorganic chemistry. Before joining European Bioplastics in 2013, she worked in different research groups at universities in Berlin and Jena where she gained valuable experience in the modification and analysis of polysaccharide derivatives and the synthesis of chiral amines by biocatalytic processes. In 2016, she has been promoted to Head of Environmental Affairs at European Bioplastics and is, among other things, responsible for the Product Groups Bio–based and Biodegradables, sustainability evaluation, and standardisation and certification issues of bioplastics and biopolymers.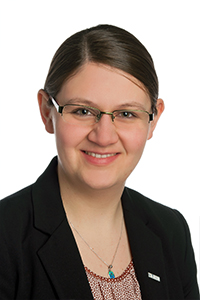 Silvia Lajewski, Research Assistant | Institut für Kunststofftechnik (IKT)
Silvia Lajewski studied Chemical Engineering at the Technische Universität München (TUM). Since 2017, she has been working under the supervision of Prof. Dr.-Ing. Christian Bonten at the Institut für Kunststofftechnik at the University of Stuttgart. She focused on working with various bio–based and biodegradable polymers early on. She is also working on projects in the field of additive manufacturing.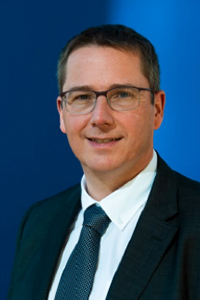 Erwin Lepoudre, Sustainability Manager | Kaneka
Dr. Erwin Lepoudre obtained his Ph.D. degree in Physical Chemistry at the Catholic University of Leuven (Belgium) in 2000.  After another two years of research at the university, he started his industrial career within Kaneka Belgium N.V. in 2002.   
He has initially been responsible for technical service and project management with customers of the Kane Ace® product line, which includes various polymer additives, i.e. impact modifiers, processing aids, and other functional additives based on core-shell rubber technology, to be used in PVC, epoxy resins, engineering plastics, PMMA etc.  
Later one, as New Business Development Specialist, he has been responsible to enlarge the use of new technologies of Kaneka Corporation within the European market, such as Sibstar®, an isobutylene based thermoplastic elastomer for packaging applications and Graphinity®, synthetic graphite sheet, for electronic applications. 
Since 2016 he is active within Kaneka's Green PlanetTM poject. Within his recent position as Sustainability Manager, he is responsible for sustainability and regulatory affairs related to this material. In this position, he is also member of the board of European Bioplastics and Belgian Biopackaging.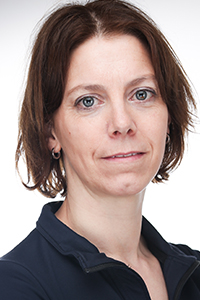 Yvonne Lievens, Sr. Manager Quality & Compliance Europe, Russia, Middle East and Africa | Mattel
Yvonne Lievens is a Senior Manager Quality & Compliance Europe, Russia, Middle East, and Africa, Mattel Europa B.V. 
Yvonne Lievens has been working for Mattel for twelve years where she oversees the product safety and regulatory compliance for the EMEA region. This includes compliance to requirements in the sustainability field both from (draft) legislation as well as internal goals.  
Yvonne is the chairman for the Dutch standards committee for child care articles and co-chair of the Product Safety & Environmental Committee of the Toys Industries of Europe and a member of various toy safety standards committees. Previously she worked for the Dutch Consumer Safety Institute and retailer V&D.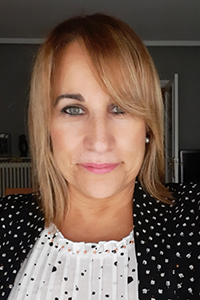 Maria José Suárez, Researcher | Gaiker
María José Suárez is a Senior Researcher in the Group of Functional and Sustainable Polymers at GAIKER Technology Centre, Zamudio (Spain).  
MSc. in Physical Chemistry (Macromolecules), University of Basque Country. 25 years of experience in the field of compounding and processing of thermoplastic and composite materials and their associated processing technologies (extrusion, injection moulding, thermoforming and Rotomoulding). For the last eight years, she has been responsible for research activities of national and international projects related to the development of new applications of bio–based and recycled plastics for different industrial sectors (packaging, automotive, textiles, agriculture, and marine equipment). Associate Member of the BIC and the Bioeconomy Group of the Basque Research and Technology Alliance.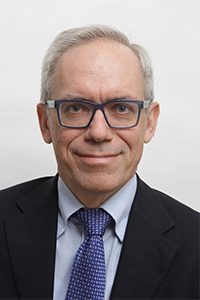 Stefano Mele, CEO | Gruppo Fabbri Vignola
Graduated in Engineering, Stefano Mele started his work career in 1991 and took on increasingly important General Management positions in Italy and abroad. He worked for several larger companies in the chemical and mechanical sector, including BASF, Nylstar, SIAT- Maillis, GEA, and is experienced in leading complex multicultural global industrial organizations. 
Since the beginning of 2019, he is CEO of Gruppo Fabbri Vignola S.p.A., a leading Italian excellence in the production of machines and films for food packaging and the parent company of an international group worth approximately 110 million € of annual turnover. 
Turnaround and development of businesses are his passion. In the past, Stefano Mele has passionately managed and re-launched several companies, achieving significant improvements in profitability through the development of strategies based on the involvement of the main players in the sector's production chains.  
He can boast a proven track record of driving double-digit Return-on-Sales increases and maximizing enterprise value over many years by turning around companies as well as driving positive transformation, growth and large-scale profit increases. 
Capable of facing and solving complex and challenging situations, he sees the enhancement of people, the effectiveness of products and the optimization of company processes as the core and primary cause of business development. 
Hands-on, multilingual communicator, Stefano Mele enables Management Teams to generate positive change and achieve challenging goals in fast paced and high-pressure environments. 
He strongly believes in the concept of "corporate responsibility", which he translates in a broader perspective of sustainability, into harmonizing the economic objectives pursued with the care and preservation of the environmental, social and human heritage of the reference territory in the present and future.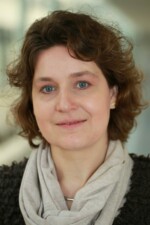 Karin Molenveld, Senior Scientist Biopolymers | Wageningen Food and Biobased Research (WUR)
Karin Molenveld is educated as a Chemical Engineer (MsC) at the Technical University of Twente. Karin has been working at Wageningen Food & Biobased Research in the field of sustainable plastics for over 25 years. At present Karin is expertise leader in the field of "Sustainable Plastic Technology" coordinating the work of a group of about 20 people focussed on topics related to the development and application of bio–based and biodegradable plastics and the end-of-life of plastic products including organic, chemical and mechanical recycling.  
Extending the application opportunities of bio–based and biodegradable plastics as well as improving recycling practices of plastic products are the main topics within this expertise. Well known examples of developed products include PLA based particle foam (Biofoam™), full PLA coffee cups as well as various starch based compounds and products. More recent topics include biodegradable netting for agricultural applications, the fate of compostable products in full scale organic waste treatment facilities and improving the properties of PLA with respect to its foaming behaviour, flow properties and biodegradation in the open environment. More generic topics are the effect of regulations on recyclability of packaging, the ban on single–use plastics and balancing the use of packaging with food waste prevention.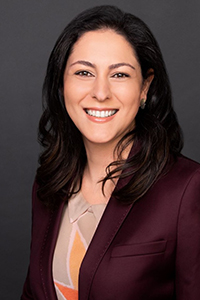 Afsaneh Nabifar, Global Market Development Biopolymers | BASF SE
Afsaneh Nafibar is a Chemical Engineer from background, with a PhD in polymer engineering from University of Waterloo, Canada. She joined BASF in 2012 and has had several positions, working mainly in packaging applications in both US and Germany. Afsaneh Nabifar has been active in R&D on water–based printing inks and adhesives and in business development for extrusion polyamide used in flexible packaging applications, including topics of mechanical recycling and chemical recycling. In her current position, she works for the Global Market Development Biopolymers division.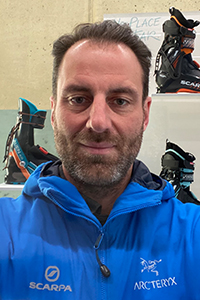 Massimo Pellizzer, Category Manager Ski Touring Boot of Scarpa | Scarpa
Massimo Pellizzer has been working for SCARPA since 1993. In his current position he is Brand Manager Ski Boots, leading the R&D team and taking care of product development and production. SCARPA is a family-owned company headquartered in northern Italy that makes performance-driven and purpose-built backcountry  footwear. Massimo holds degrees in marketing and communication as well as in accounting. He is passionate about trail running, ski touring and road biking. 
Stephan Roest, Strategic Business Platform Leader – CES | Borealis
Stephan Roest is Strategic Business Platform Leader – Circular Economy Solutions (CES) at Borealis. In this role, he is overseeing the projects on renewable polyolefins and chemical recycling. Both of these projects enable Borealis to offer virgin-like circular solutions, suitable for demanding applications such as food contact and high–performance grades.  
Stephan started his career working at PwC as sustainability consultant, as of 2013 he started to advise his customers on the opportunities of the Circular Economy. With a passion to accelerate the circular- and biobased economy, he stepped over to industry and worked for almost five years at the bio–based company Corbion as Director Business Development and joined Borealis in 2020 to continue making the plastics industry more circular. 
Stephan Roest has a Bachelor degree in Chemical Engineering, a Master's degree in Systems Engineering, Policy Analysis and Management from Delft University and an Executive MBA from the Rotterdam School of Management.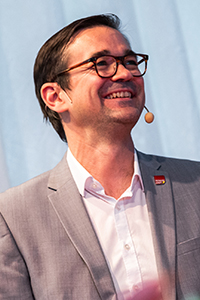 Tim Sykes, | Packaging Europe
Tim is brand director at Packaging Europe, which is the leading media organisation serving the international consumer packaged goods value chain. He has wide interests around the strategies and innovation needed to meet the world's packaging challenges, in particular sustainability, consumer experience and digitization. Tim is the founder and organiser of the Sustainability Awards, the leading global competition focused on sustainable packaging innovation, and of the Sustainable Packaging Summit. Outside of his role at Packaging Europe, Tim is active in supporting industry advancement through roles such as serving on the HolyGrail 2.0 Advisory Group and in the Packaging Innovation Awards jury, and mentoring talented individuals at the start of their careers.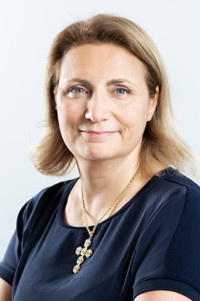 Mariagiovanna Vetere, Global Public Affairs Manager | NatureWorks
Mariagiovanna Vetere joined NatureWorks in February 2013 and is responsible for EU Public Affairs. Previously she worked for more than 10 years as an Internal Audit and International Affairs Manager at COREPLA and was responsible for relations with European and Italian policy makers. Prior to that, Mariagiovanna Vetere worked for the international consulting company KPMG focussing on Business Process Reengineering. She holds a master degree in Economics.
Kestutis Sadauskas, Director for Circular Economy and Green Growth | DG ENV, European Commission
Kęstutis Sadauskas is a Lithuanian national. He holds Master degrees from Vilnius University in Political Science/International Relations and Geography. From 1993 until 2006, he worked at the Lithuanian Foreign Service on multilateral issues. In September 2006, Kęstutis Sadauskas was appointed Head of the Representation of the European Commission in Vilnius. From April 2010 until October 2014, he was Head of the Cabinet of Commissioner Algirdas Šemeta responsible for Taxation, Customs, Anti-fraud, Audit, and Statistics. From November 2014 on, Kęstutis Sadauskas has been the Director for Circular Economy and Green Growth at the DG Environment of the European Commission.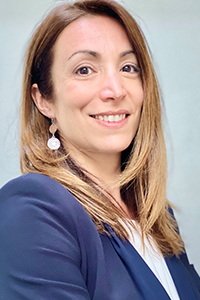 Francesca Stevens, Managing Director | EUROPEN
Francesca Stevens is the Managing Director of EUROPEN, the European Organisation for Packaging and the Environment, comprised of companies representing the packaging supply chain and national packaging associations. 
An experienced public affairs professional, prior to joining EUROPEN, Ms Stevens led Government Affairs and Business Development in the European region for global aluminium leaders Arconic and Alcoa, and held public affairs roles at Hyundai Motor Company, the Confederation of Italian Industry and Alcan. Ms Stevens holds a degree in Political Science and International Relations from the University of Turin in Italy and a Master of Art's Degree in European Studies from the College of Europe in Warsaw, Poland. 
Yorimasa Suwa, Advisor | Japan BioPlastics Association
Yorimasa Suwahas has been active in JBPA since 2008, the association of more than 320 private companies for promoting the development and market of bioplastic. Former Chairman of Marketing Committee, he is currently the Advisor for Marketing Committee /InternationalStandardization (ISO). He holds a PhD of Pharmaceutical Sciences obtained from the University of Tokyo. He also obtained an MBA from Yokohama National University in Japan and since then he has been expanding his expertise in the field of Green technology, International standardization and Intellectual property (IP).Currently, Yorimasa Suwa is an expert/project leader in ISO/TC61 (Plastics)/SC14 (Environmental Aspects) and, in the IP field, he is also working for WIPO GREEN, the initiative for promoting green technology transfer of the United Nations World Intellectual Property Organization (WIPO), as Senior researcher of Japan Institute for Promoting Innovation and Invention (JIPII) and also visiting researcher of MEIJI University Center for Polymer Science.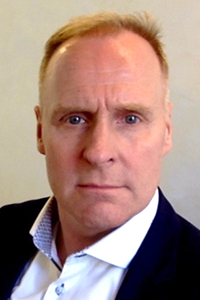 Marcel van Berkel, Business Development Executive| Circular Biobased Delta
Marcel is an accomplished, versatile and passionate Business Executive; driving product innovation in a global science-based market leader, and shaping/executing a successful growth strategy of a disruptive, entrepreneurial SME. Commercially agile, boasting an outstanding track record of propelling business operations forward via organic and acquisition activities; collaborating at board level with multiple shareholders, customers and external investors to enable businesses to reach their full potential on a truly global scale. Experience in Chemical Industry, Clean-tech, Renewables and Polymers & Materials, with the proven ability to inspire performance and deliver competitive advantage. 
 
Marcel van Berkel studied Chemistry and Business Administration in Utrecht, the Netherlands. He worked for more than 30 years for corporate companies like Solvay and DSM. Marcel left DSM to expedite the growth of a start-up in the bio-based chemicals industry. After completing this successfully, he started at the Circular Biobased Delta as Business Development Executive. Circular Biobased Delta is the area in South-West Netherlands were annually 3m tons sugar is produced and traded. With this unique selling point Marcel van Berkel is attracting new business activities to this area.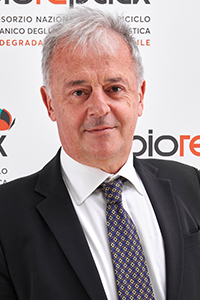 Marco Versari, President | Biorepack
Marco Versari is Public Affairs Manager at Novamont SpA, Novara. He graduated cum laude in agricultural sciences from University of Bologna, Italy and has been working for Novamont since 1996. Marco Versari is Chair of Biorepack, the first EPR scheme for compostable plastics packaging. He is also a member of the administration board of C.I.C. – Consorzio Italiano Compostatori (Italian Consortium of Compost Producers).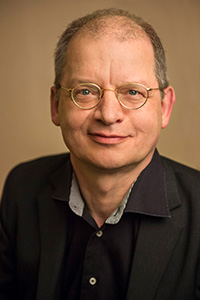 Erwin Vink, Senior Sustainability Manager | NatureWorks | European Bioplastics
Erwin Vink is the Senior Sustainability Manager of NatureWorks LL