Speakers 2020
This year's conference will focus on the latest innovations in bioplastics as well as on environmental aspects and opportunities for growth. With an attractive speaker line-up expected, the conference will, once again, gather senior decision makers from across the private sector bioplastics value chain, policy makers, leading research institutes, NGOs, and brand owners. The conference highlights the latest developments in the areas of bio-based and biodegradable materials and applications, bioplastics processing, end-of-life, sustainability and policy.
Speaker line-up 2020: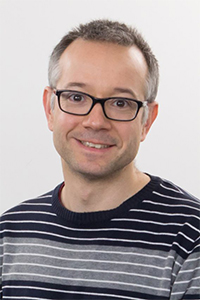 Rafael Alonso Ruiz | Chemical Technology Researcher | AIMPLAS
Dr. Rafael Alonso obtained his Ph.D in Organic Chemistry in 2008 in the University of La Rioja studying the photolysis of oxime esters leading to nitrogen heterocycles. Subsequently, Dr. Alonso worked as a postdoctoral researcher for three years at the Technical University of Valencia studying the photochemistry of the anthracene chromophore in confined media such as proteins. Afterwards, Dr. Alonso was awarded with an Alexander von Humboldt fellowship and he worked on the photocatalyzed intra- and intermolecular enantioselective [2+2] photocycloaddition of quinolones induced by visible light in the Technical University of Munich for four years. In 2016, Dr. Alonso returned to the Technical University of Valencia to work in developing a photochemical reaction to functionalize photonic chips with antibodies. Since March 2018, Dr. Alonso is working in AIMPLAS as a researcher in the synthesis and modification of polymers and biopolymers. During his research career, Dr. Alonso has published 13 papers in high impact factor international journals and a book chapter.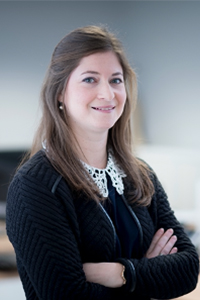 Clémentine Arnault | R&D Manager | Carbiolice
Clementine is a Chemical Engineer by training, specializing in polymer formulation. After gaining experience in the fields of polymers applied to plastics, their transformation processes and their applications at a compounder, she joined Carbiolice at its creation in 2016. Her technical and industrial skills are thus put at the service of a project that best matches her values and her sensitivity to the environment and sustainable development. Today R&D Manager, she is in charge of the development of Carbiolice's proprietary and innovative enzymatic technologies with a multidisciplinary team and in connection with a large number of academic and industrial partners.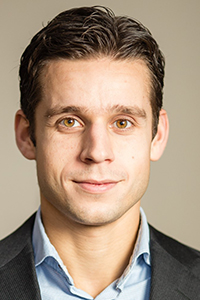 Floris Buijzen | Senior Product Market Manager | Total Corbion PLA

Floris Buijzen holds a degree in Industrial Biotechnology from Delft University of Technology and in Science Based Business from Leiden University. Floris joined Corbion in 2010 and has held various roles in the company in the field of competitive intelligence and market development. In 2015 he joined the Bioplastics team as Product Market Manager in 2016 and transferred to the joint venture Total Corbion PLA which was established in March 2017. In this role, he is responsible for product management, regulatory affairs, sustainability and market development.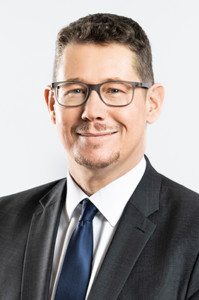 Lars Börger | Vice President Brand Owner Management | Neste
In January 2017 Lars Börger joined Neste as Head of Product Marketing and Biopolymers for the Emerging Business Unit that looks after establishing Neste's global bio-based chemicals businesses being located in Geneva, Switzerland. Since September 2018 he was heading the Emerging Businesses Unit as Vice President reporting to the Executive Committee of Neste and building the strategy for Neste's entrance to chemicals and polymers. Since 2019 he was building up the Neste Germany GmbH as global headquarter for the newly installed Renewable Polymers & Chemicals business unit at Neste.
Michael Carus | Managing Director | nova-Institute
He studied physics at the University of Cologne. He worked as a scientific staff member for nuclear energy and environment at the University of Tuebingen, as a scientific journalist for different professional magazines, at the KATALYSE-Umweltinstitut in Cologne (environment and resources), for the US company Tektronix GmbH in Cologne (IT) as well as for the company Flachglas Solartechnik GmbH in Cologne (solar power) until founding the nova-Institute for Political and Ecological Innovation together with other scientists in 1994.
nova-Institute is a private and independent research institute, offering research and consultancy with a focus on Renewable Carbon – bio-based and CO2-based economy and recycling – in the fields feedstock, techno-economic evaluation, markets, sustainability, dissemination, B2B communication and policy. The institute has over 40 employees and an annual turnover of more than 3 million €.
Since its foundation Michael Carus is acting as the managing director. Mr. Carus is a member in many societies, associations and international organisations. Carus is consultant on company strategies and policy in different countries around the world.
Patrizia Cinelli | Professor | Planet Bioplastics

Prof. Patrizia Cinelli, PhD in Chemistry, associate professor at Pisa University, in Applied Chemistry and Materials Technology, co-owner of Planet Bioplastics srl. Has over 20 years of experience in materials science, polymer processing and characterization, biodegradation and life cycle assessment. Co-author of over 90 papers in peer-reviewed journal, 9 book chapters, and 8 patents on innovative materials, scopus h-index 27, 2744 citations. She has worked in over 15 EC project from FP5, to Horizon 2020, directly following writing, scientific activity, and reporting, currently coordinator of the Horizon2020 project ECOFUNCO GA 837863 BBI.2018.SO3.R9 started 1st May 2019.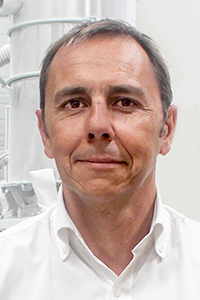 Arnaud Claude | CEO | CABAMIX
He is the founder and CEO of CABAMIX, a French family-owned company that started its activities in 2013. After a strong background in finance and consulting activities for industrial SMEs, he decided to make a new step and manage different companies in the plastic industry (compounding and recycling). Then he founded Cabamix and Roadway Solutions, 2 new compounding companies, one dedicated to mineral filler compounds for plastic converters, the other one to road additives that helps to increase significantly the service life of roads and reduce the use of raw materials for more sustainable pavements. Sailor and passionate about the sea we need to protect, he wants to offer plastics manufacturers solutions that can really limit the impact on the environment. Convinced of the benefits of plastics, he wants to convert all his products to bio-based, biodegradable or recycling products. By 2023 no more conventional plastic will have to be included in the composition of CABAMIX's products.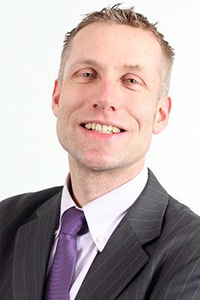 Jarno Dakhorst | Consultant Energy & Biobased Economy | NEN
He is consultant at NEN, the Dutch standards body. In the field of bio-based economy, Jarno is scheme manager for Better Biomass certification demonstrating sustainability of biomass for energy and bio-based products, and Bio-based content certification enabling robust claims of the bio-based content of products. Jarno had a leading role in developing the ISO standard with sustainability criteria for bioenergy. Furthermore, he was involved in developing the new ISO standard for chain of custody that is also designed to support the bioeconomy by facilitating trade. Jarno has a master in molecular sciences after graduation at Wageningen University in 2000.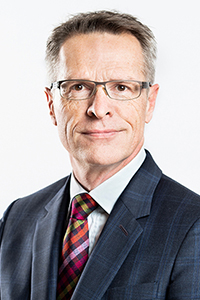 François de Bie | Senior Marketing Director | Total Corbion PLA

François de Bie is Senior Marketing Director at Total Corbion PLA. In his function he is responsible for all business development activities with brand owners and key converters. Prior to Corbion, François de Bie worked for more then 15 years for the companies GE Plastics and EconCore and coordinated their business development, marketing and sales and product management. He holds a master degree in Mechanical Engineering, specialized in polymers technology from the Eindhoven University of Technology.
Doris de Guzman | Senior Consultant – Bio-Materials & Intermediates | Tecnon OrbiChem

She is widely recognized as the initiator of green chemistry industry reporting and has been covering the markets of chemicals and materials based on renewable carbon feedstocks for 20 years, with the last 7 years writing for Tecnon OrbiChem's Bio-Materials Chemical Business Focus newsletter which is published every month. UK-based Tecnon OrbiChem has served the global petrochemical intermediates, chlor-alkali, synthetic fibres and resin industries with independent market consultancy for over 40 years.
Doris is also a prolific social media communicator and an influencer within the bio-based chemicals space. She is the founder and author of the Green Chemicals Blog, which was established in 2007. The blog has an average 7,000 unique readers per month.
Doris is also part of the Biopolymers Expert Group of Germany-based Nova Institute since 2017.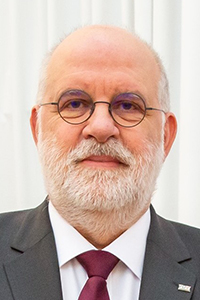 Philippe Dewolfs | Manager Bioplastics Certification | TÜV Austria

With an engineering and computer science background, Philippe Dewolfs has always worked in the field of conformity assessment. In the road and rail sector at the beginning of his career, then, since the end of the 1990s, in the certification of bioplastics. He currently leads the bioplastics certification department in TÜV AUSTRIA, which acquired this activity from Vinçotte at the end of 2017. TÜV AUSTRIA is a leading certification organisation with more than 4000 active certificates in this field. He is a member of several national and international working and standardisation groups and is regularly consulted to share his experience. 
Joanna Dupont-Inglis | Head of EU Affairs | European Bioplastics

Joanna Dupont Inglis joined European Bioplastics as Head of EU Affairs in June 2020. Based in Brussels, she leads and coordinates work on EU public policy together with EUBPs members.  Prior to joining EUBP, Joanna held several senior positions at EuropaBio over a period of 11 years, including the Director for Industrial Biotechnology, Deputy Secretary General and Secretary General. Joanna also chaired the European Bioeconomy Stakeholder's Panel throughout the course of its four-year mandate and served for several years as a board member for Suschem, the Sustainable Chemistry Platform.  In addition, Joanna gathered comprehensive experience in the Brussels policy arena by working for the European Commission's DG Environment and for two renowned Brussels-based public affairs consultancies. She holds a degree in Environmental Science and European Studies from the University of Sussex and is a board member of the Women in Life Sciences Network.
Paola Fabbri | Associate Professor | University of Bologna

PhD in Materials Engineering, Associate Professor of Materials Science and Technology at the University of Bologna in Italy. She holds a solid background in polymer chemistry and plastics processing, development of plastic formulations targeted to specific industrial applications, polymer characterizations and recycling technologies. During the last 13 years she almost exclusively dedicated research to bio-based biodegradable plastics. She was responsible for the Task 3 "Top-emerging bio-based products" of the BIOSPRI Tender Study on Support to R&I in the field of Bio-based Products and Services, completed for EC DG RTD. She is member of The Independent Bio-based Expert Group on the bio-based economy.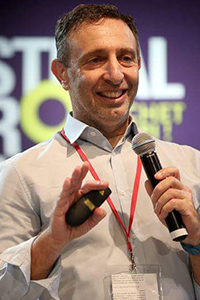 Enzo Favoino | Chairman of the Scientific Committee | Zero Waste Europe

He is with Scuola Agraria del Parco di Monza, a not-for-profit Research Centre based in Northern Italy. He and his team have long been involved across Europe in scientific and technical issues related to optimisation of schemes for separate collection, definition and implementation of Zero Waste programmes, process management in composting and anaerobic digestion sites. They have largely contributed to the development of separate collection and composting in Italy, Spain, UK and other Countries, in the EU and outside it. He was a co-founder of ECN – European Compost Network. Since 2004 through 2012 he sat as Chair of the WG on Biological Treatment at ISWA. Currently, he serves as Chair of the Scientific Committee of Zero Waste Europe.
Baudine Gevers Deynoot | Business Development Manger, Renewable Chemistries | Avantium

Baudine Gevers Deynoot is Business Development Manager, Renewable Chemistries at Avantium. Baudine is tasked with commercializing Avantium's portfolio of groundbreaking chemical technologies to enable a circular economy based on renewable carbon sources in addition to coordinating the EU subsidized consortium project IMPRESS. The consortium received a SPIRE grant of €13 million.  
Prior to joining Avantium, Baudine acquired a MSc in Biotechnology from the Delft University of Technology, with a specialization in Cell Factory and gained multiple relevant experiences in the field of commercializing renewable technologies.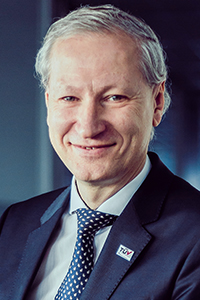 Stefan Haas | CEO | TÜV AUSTRIA Holding AG 

Stefan Haas, born 18 February 1965 in Vienna, is an Austrian mechanical engineer and manager. He has been CEO of TÜV AUSTRIA Holding AG since March 2013, holds the position of Vice-President at the TIC Council and is a member of the Austrian Standards International Presidential Council. Haas graduated summa cum laude as a Doctor of Engineering from Vienna University of Technology in 1994. During his studies, he worked as an assistant researcher at the Institute of Fluid Mechanics and Heat Transfer at Vienna University of Technology. After two years as a project manager with the Christian Doppler Forschungsgesellschaft, Haas joined Knorr-Bremse GmbH in 1997, where he held various positions, most recently that of Vice President for Innovation & Technology in the Group headquarters in Munich. Since 2013 Haas has been heading TÜV AUSTRIA, Austria's only independent TÜV. Under his leadership, the group of companies has grown significantly and today employs more than 2,100 employees in over 20 countries. At the TÜV AUSTRIA location in Vienna-Inzersdorf, Stefan Haas built the Technology & Innovation Center, one of Austria's most advanced testing and research clusters. Haas is committed to driving its agile expansion. Raised in Perchtoldsdorf, Haas has received many national and international awards for his research and development work, in particular the Lower Austrian Innovation Prize and, in 2011, the coveted European Railway Award for the development of a linear eddy-current brake for railway applications. 
Image copyright (C) TÜV AUSTRIA, Saskia Jonasch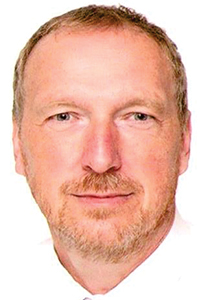 Andrej Holobar | CEO | Echo

Dr. Andrej Holobar, CEO and owner of company ECHO instruments founded in 1994. Andrej Holobar has reached his PhD degree in 1994 at Karl Franzen's University. Since then he is deeply involved in many environmental projects and one of most important one is developing of Automatic biodegradation analyser – Respirometer. With wide knowledge of chemistry, electronics, computer software and most valuable work with his ECHO team, the impact on the worldwide bioplastic field is more and more visible. But the journey does not end here. As many biodegradation applications are at their starting phase the implement them into standards and norms are at Andrej's highest priority.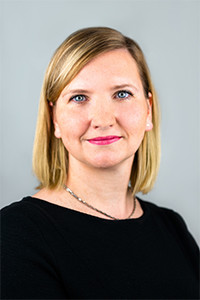 Constance Ißbrücker | Head of Environmental Affairs | European Bioplastics

Constance Ißbrücker holds a degree from the University of Jena, Germany, specialized in macromolecular and bioorganic chemistry. Before joining European Bioplastics in 2013, she worked in different research groups at universities in Berlin and Jena where she gain edvaluable experience in the modification and analysis of polysaccharide derivatives and the synthesis of chiral amines by biocatalytic processes. In 2016, she has been promoted to Head of Environmental Affairs at European Bioplastics and is, among other things, responsible for the Product Groups Bio-based and Biodegradables, sustainability evaluation, and standardisation and certification issues of bioplastics and biopolymers. 
Julia Koskella | Associate | SYSTEMIQ

Julia Koskella has focussed on SYSTEMIQ's plastics work since joining the B-Corp in 2017, leading the firm's system change approach to plastic reduction and substitution. She co-authored Breaking the Plastic Wave and the accompanying article in Science Magazine. She has led modelling efforts to assess the impact and economics of ocean plastic solutions in Indonesia, Europe, USA and globally, and is passionate about unlocking the potential of innovative low-carbon packaging materials and new delivery models. Julia holds a BA and MSc from Oxford University.
Gottfried Krapfenbauer | Sales Director | Agrana

Gottfried Krapfenbauer graduated from the University of Applied Life Sciences in Vienna with a PhD. As the responsible for the sales of AGRANA´s starch specialties he is taking care of the worldwide marketing and sales of AGRANA´s starch products for applications in bioplastics, construction, textile and adhesives. AGRANA is a key producer of special starch products in Europe. AGRANA produces and offers a range of special types of thermoplastic starches (AMITROPLAST®) and bioplastic compounds (AGENACOMP®).  The usage of the locally available, renewable and GMO-free raw material "starch" is resource efficient and avoids losses during the conversion from raw material to final product. And it closes the circle by organic recycling and promotes home-compostability without any micro-plastic residues. With more than 9000 employees in total, AGRANA is also the global leader in fruit preparations, a major producer of fruit juice concentrates and sugar in Europe.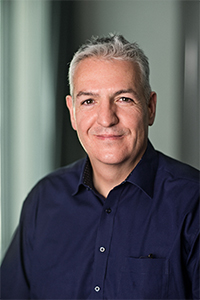 Christian Lenges | Business Development Venture Leader | DuPont Nutrition and Biosciences

Christian Lenges is the Business Development Venture Leader for the Engineered Polysaccharide Venture in DuPont Nutrition and Biosciences. He is focused on the development and launch of growth businesses to make industrially important materials from renewable feedstocks. Christian has held leadership roles in Biomaterials since 2008 in the Sorona® business and in building biomaterial ventures driving towards commercial launch. He holds a Diplom Degree from the Heinrich Heine University in Duesseldorf and a Ph.D. in Chemistry & Catalysis from the University of North Carolina at Chapel Hill. 
Fabian Loske | Consultant | Sphera Solutions

Environmental Engineer by training, Fabian has over 9 years' experience in the field of sustainability and life cycle assessment (LCA). After working for the Fraunhofer Department Life Cycle Engineering he joined Sphera (formerly thinkstep) at its Australasian subsidiary in New Zealand. At the main sustainability consulting hub of Sphera in Germany, he is currently working as a consultant in the global food, agriculture and renewable materials sector, being involved in the acquisition and delivery of high-profile client projects. His pro bono engagement involves advising a global NGO on aspects of their sustainability strategy.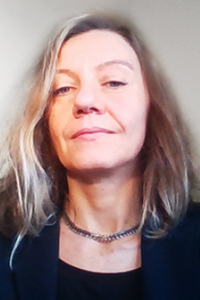 Silvia Maltagliati | Policy Officer | DG RTD, European Commission

Silvia Maltagliati is Policy Officer at the European Commission, Directorate General Research & Innovation, working in the unit "Circular Economy and Biobased Systems" and she is Seconded National Expert from the Environmental Protection Agency system in Italy. She works on EC strategies and policies supporting research projects in EU in the field of bio-based industrial sectors, with a special focus on the environmental sustainability challenges of supply chains and value chains in those sectors. She holds a Master degree in Physics and a PhD in Industrial Engineering.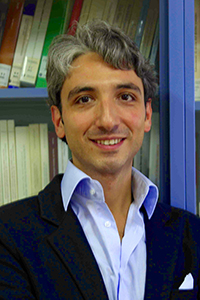 Piergiuseppe Morone | Professor | Unitelma Sapienza
He is Full Professor of Economic Policy at Unitelma Sapienza conducting his research at the interface between innovation economics and sustainability transitions. His work regularly appears in prestigious innovation and environmental economics journals. Until April 2020, he coordinated STAR-ProBio, an H2020 research project aiming at developing sustainability assessment tools for bio-based products and promote their market penetration. Piergiuseppe is head of the Bioeconomy in Transition Research Group, a research unit at Unitelma Sapienza involved in research concerning the emergence of a circular and bio-based economy and Economic Advisor of the Italian Minister of the Environment, Land and Sea Protection.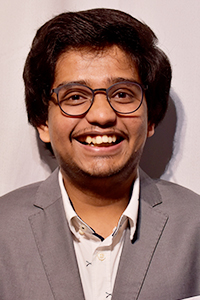 Pranav Umesh Majgaonkar | Research Associate | Fraunhofer ICT

After pursuing his Master of Science in Chemical Engineering from Ulm University, Germany, he is currently employed as an early-stage researcher at Fraunhofer Institute for Chemical Technology, Germany. He is also a part of the "Fraunhofer Cluster for Excellence: Circular Plastics Economy (CCPE®)" where in he is investigating the possibility of developing advanced recycling strategies for petro-chemical and bio-based plastics. His research interests include reaction engineering, process synthesis & intensification, advanced recycling and circular bio-economy. He has been awarded with the "Best Prototype of the Year" award at the ChemTECH World Expo 2017 for his project entitled "Design of an Ideal yet Economic Zero Liquid Discharge Textile Unit". As an attempt towards his PhD dissertation, he is investigating the development of a sustainable process for up-cycling post-consumer poly-lactic acid (PLA) waste into a lactate ester, which would represent a potential first step towards the transition into a circular bio-based economy.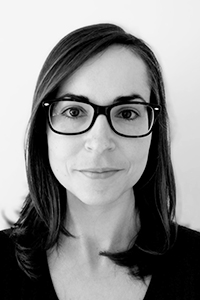 Nicola Noponen | Technical Advisor | RSB

With over 10 years' experience in value chain sustainability assessment from farm/forest to end-product, Nicola is RSB's Sector Lead – Chemicals and Polymers, where her responsibility is to enable the transformation of the chemicals and polymers industry from a fossil-based economy to a sustainable bio-based and circular economy. Prior to joining RSB, Nicola provided technical sustainability consultancy services to clients including the World Bank, Rainforest Alliance, The Coca Cola Company and L'Oreal, and spent time working in Guyana and Costa Rica. Nicola holds an MSc in Environmental Technology from Imperial College, London.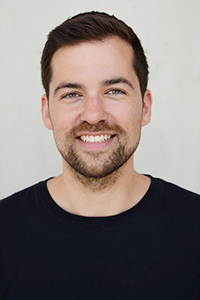 Jan Patzer | Founder & Partner | Crafting Future

Jan Patzer is a circular economy professional with 4 years of experience in management consulting and 4 years experience in sustainable consumer products. He founded the startup company Crafting Future GmbH in 2017 which develops and sells reusable consumer products and packaging made of biobased or recycled materials to avoid waste.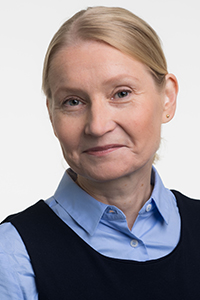 Maija Pohjakallio | Sustainability Director | Sulapac

Maija Pohjakallio works as a Sustainability Director at Sulapac, a Finland-based start-up. Sulapac's innovation is to combine wood chips originating from industrial side streams and biopolymers in a unique way, leading into materials which don't leave permanent microplastic behind. When working at VTT, Technical Research Centre of Finland, prior to Sulapac Maija was involved in the Finnish plastics roadmap work. Maija completed her doctorate in 1996 at the Helsinki University of Technology in physical chemistry and has work experience in several fields including sustainability & circular and bioeconomy, chemical industry, research, teaching and team leading. She is particularly excited about combining chemistry & business with sustainable development.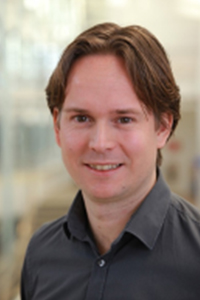 Wouter Post | Project Manager | Wageningen University & Research

Wouter Post obtained his PhD in materials science from Delft University of Technology. Since 2018 he is working as a researcher and project manager within the Sustainable Plastics Technology group of Wageningen University & Research. Here his work focusses on the development and processing of new biobased and biodegradable polymers and their applications. His main field of interest is the use of polymer additives to improve existing and introduce new functionalities within biobased and biodegradable materials and the development of new thermoset polymers with an inherent recyclability. 
Francesco Razza | Group Sustainability Manager | Novamont

Environmental sustainability and LCA specialist within the Ecology of Product and Environmental Communication sector of Novamont S.p.A. From June 2016 responsible for the Sustainability of the Novamont Group. Relevant experience: more than ten years of experience in Life Cycle Analysis (LCA) and sustainability assessment of innovative bio-based products, biorefineries. Working group leader and participant in more than forty EU and national funded research projects regarding Bio-economy. Member of experting or technical groups on LCA of bio-based products of European Bioplastics and UN-Environment. Member of the CEN TC411 WG4 focused on the development of horizontal standards for bio-based products when it comes to sustainability criteria, life cycle analysis and issues related thereto.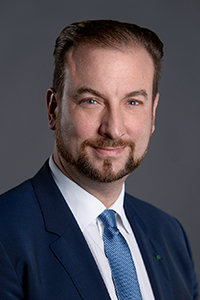 Manfred Renner | Head of Produts | Fraunhofer UMSICHT

Dr. Manfred Renner studied Mechanical Engineering (Energy and Process Engineering) at the Ruhr University Bochum. Since 2006, Dr. Renner has been working at the Fraunhofer Institute UMSICHT. After being responsible for various scientific topics, group and department management, he is head of the "Products" division, which consists of the departments "Circular and Biobased Plastics", "Product Development" and "Sustainability and Participation". At the Ruhr-University Bochum he teaches for the master's programs in Mechanical Engineering and Sales Engineering and Product Management "Business Development".  Dr. Renner was part of the "Circular Plastics Alliance" (EU) in 2019 and is part of the ACATECH-Initiative "Circular Economy" (D). 
Jöran Reske | Project Leader | INTERSEROH Dienstleistungs GmbH
Jöran Reske graduated as a biologist from University of Munich. Currently he coordinates the bioplastics projects and environmental management at INTERSEROH Dienstleistungs GmbH, a Circular Economy company from Cologne, Germany. Activities are focused on coordinating research and dialogue between recovery plant operators, municipalities and the bioplastics industry. Long lasting engagement in Standardisation, Certification and Environmental issues of biobased and compostable plastics, a.o. through roles within European Bioplastics, ISO, CEN, DIN working groups, DIN CERTCO and Verbund kompostierbare Produkte. Started in 1996 as coordinator of the government-funded project 'Development of the Legislative and Technical Framework for the Composting of Bioplastics'.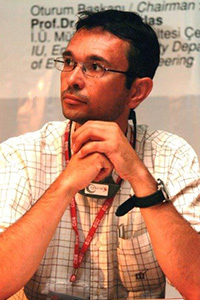 Marco Ricci | Senior Expert | CIC

Currently he works as senior expert at the Italian Composting and Biogas Association (C.I.C.), which unites public and private companies, local authorities and others involved in the production of compost. In the last years he took over the responsibility for the association's certification scheme for compostable plastics.
Marco has 20 years of experience in planning consistent MSW management, designing and upgrading of collection and transport schemes, assessing recycling facilities (focus on composting), working in multi-linguistic, multi-tasking working groups or projects both in ́high- ́ and ́low to middle income' countries in Europe, Latin America and Asia. With a specific engagement for MSW solutions in cities he supported the City of Milan (Italy) in setting up the recycling scheme for food waste in 2012 and defined the strategy for organic waste diversion and recycling for the Mega-City of Sao Paulo do Brazil.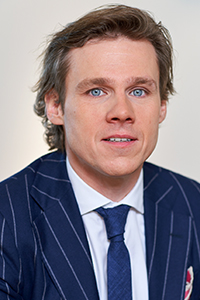 Stephan Roest | Strategic Platform Leader Circular Economy Solutions | Borealis

Stephan Roest is Strategic Business Platform Leader – Circular Economy Solutions (CES) at Borealis. In this role he is overseeing the projects on renewable polyeolefins and chemical recycling. Both of these projects enables Borealis to offer virgin-like circular solutions, suitable for demanding applications such as food contact and high performance grades.  Stephan started his career working at PwC as sustainability consultant, as of 2013 he started to advise his customers on the opportunities of Circular Economy. With a passion to accelerate the circular- and biobased economy, het stepped over to industry and worked for almost 5 years at the Dutch biobased company Corbion as director business development and joined Borealis in 2020 to continue making the plastics industry more circular. Stephan Roest has a Bachelor degree in Chemical Engineering, a Master's degree in Systems Engineering, Policy Analysis and Management from Delft University and an Executive MBA from the Rotterdam School of Management.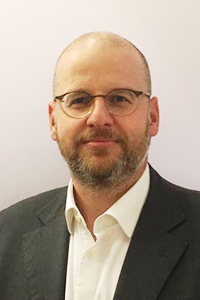 Marco Rupp | Public Affairs & Sustainability | BIC

Marco manages public affairs and sustainability at BIC. He graduated as economist. During his career he gained a strong public affairs expertise, holding management positions in consultancies and corporate representations as well as the EU Institutions. 
Ingo Sartorius | Regional Director a.i. – Central Region | Plastics Europe

Dr Ingo Sartorius studied at Technische Universität Braunschweig, where he obtained his PhD in physical chemistry. After working for Consulting Engineers Salzgitter GmbH, he joined in 1996 the Plastics and Environment team of Verband Kunststofferzeugende Industrie e.V. – known today as PlasticsEurope Deutschland e.V. Since 2008, Ingo Sartorius has been the Managing Director of the Consumer and Environmental Affairs Department of PlasticsEurope Deutschland e.V. His responsibility is with the sustainability of plastics and plastics industry covering product stewardship, circularity and climate protection. Since May 2020, he has also assumed the role of PlasticsEurope Deutschland e.V. Director General a.i., thereby taking responsibility as Regional Director (a.i.) for PlasticsEurope Central Region.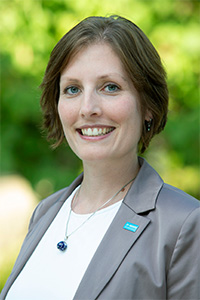 Katharina Schlegel | Global Market Development Biopolymers | BASF

Dr. Katharina Schlegel is leading the Global Market Development Biopolymers Team at BASF. She is an expert for biodegradation of plastics in the environment, standardization, sustainability and Circular Economy. After studying biology and achieving a doctorate in microbiology at the Goethe University in Frankfurt a. M (2013), she initially worked in the field of crop protection research. From 2014-2017 she was a Labteam leader at BASF exploring the biodegradability of biopolymers under various environmental conditions.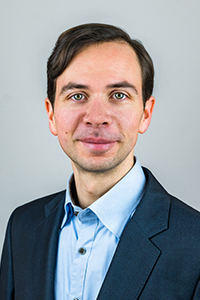 Christian Schulz | EU Project Manager | European Bioplastics

Christian Schulz, B.Eng., born 1983 in Hanover, studied "Technology of Renewable Resources" at the University of Applied Sciences and Arts Hanover and worked from 2011 – 2019 as a research associate at the IfBB – Institute for Bioplastics and Biocomposites in various third-party funded projects, among others for the development of a database for products made of bioplastics for public procurement as well as in the sustainability team for market analysis, calculation of land use and on life cycle assessment of biobased plastics. He also supported the institute's public relations work, e.g. in the context of the webinar series "Biomaterials in Focus" and as part of a group of young researchers who dealt with the special challenges of biomaterials on a technical-industrial level as well as in the field of marketing and communication.
Since January 2020 he has been in charge of the EU project activities of European Bioplastics, including BBI projects BIOnTop (June 2019 – May 2023) and PRESERVE (commencing January 2021) as well as H2020 project BIOMAC (kick off January 2021).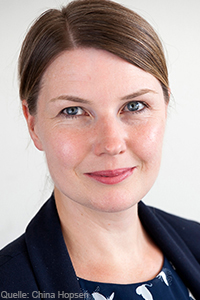 Andrea Siebert-Raths | Head of Institute | IfBB

Since 2018, Andrea is professor at Hochschule Hannover (University of Applied Sciences and Arts) and heads IfBB – Institute for Bioplastics and Biocomposites, after working as its deputy director since 2013. During her time at Hochschule Hannover, from 2014 – 2018 she was also administrative professor for "Products and Processing of Renewable Ressources" and supported the on-site Fraunhofer WKI Application Center for Wood Fiber Research HOFZET from 2013 – 2017 as scientific employee.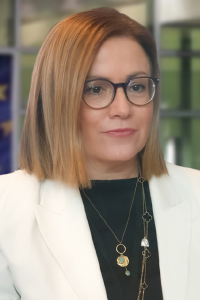 Maria Spyraki | MEP | European Parliament

Maria Spyraki is awarded MEP of the year 2019 for Industry, Research, and Innovation. She is now serving her second mandate in the European Parliament with of Nea Demokratia party – European People's Party (EPP), as a member of the Committees Industry, Research, and Energy (ITRE), Environment, Public Health and Food Safety (ENVI) and Committee of Beating the Cancer (BECA). She is also co-chair of the Intergroup on Climate change, biodiversity and sustainable development and Vice-Chair at Delegation for EU relations with the People's Republic of China.
During this mandate she has been the rapporteur on the Motion for Resolution on Chemicals Strategy for Sustainability. She was also the rapporteur of the opinion on "Maximizing the energy efficiency of buildings" on behalf of ENVI Committee and the shadow rapporteur on behalf of EPP on "Energy Storage" report and on the Public Loan Facility in the Just Transition Mechanism at ITRE Committee.
Maria Spyraki's first degree is in Chemistry at the Aristotle University of Thessaloniki. She has an MSc in Energy Law, Business, Regulation and Policy from International Hellenic University, Greece. She has worked for 22 years as a journalist, until 2014, when she was elected MEP.
Moreover, she has attended three summer schools at the College of Europe, Bruge, and (Energy Union Summer School, Negotiations in practice and Intensive Seminar of the EU). Also, she has graduated from two e-learning programs from the National and Kapodistrian University of Athens on Crisis Management and the Financial Crisis of 2010.
Yorimasa Suwa | Advisor | Japan BioPlastics Association

Yorimasa Suwa has been active in JBPA, the association of more than 320 private companies for promoting the development and market of Bioplastics, from 2008,as the former Chairman of Marketing Committee and currently the Advisor especially for International Standardization (ISO). He is originally PhD of Pharmaceutical Sciences obtained from the University of Tokyo. He also obtained MBA from Yokohama National University in Japan and since then he hasexpandedhis expertise in the field of Green technology, International standardization and Intellectual property(IP). Currently, Yorimasa Suwa is an expert/project leader in ISO/TC61(Plastics)/SC14 (Environmental Aspects) and, in the IP field, he is a member of WIPO GREEN, the initiative for promoting Green technology transfer of UNWIPO, and also the supervisor of Long-term research fellowship program of JPO.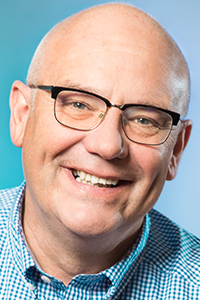 Eamonn Tighe | EU Business Development Manager | NatureWorks

Eamonn Tighe has responsibility for the development of business in Europe with fibres & nonwovens for NatureWorks, an advanced materials company using plants to turn greenhouse gases like CO2 into the biopolymer called Ingeo. He has been with NatureWorks for the past 17 years, working from his offices in Ireland. In his Business Development role, Eamonn works directly with all levels of the supply chain. Eamonn has spent more than 30 years in the fibres, nonwovens & plastics industries. He previously worked with Wellman International in Ireland over a 20-year period where he held senior technical, product development and commercial roles. In the past 25 years, he has travelled extensively in all EU countries, as well as in Asia and the U.S. working with polyester and Ingeo PLA fibres & nonwovens. Eamonn has an MBA from the UK's Open University Business School.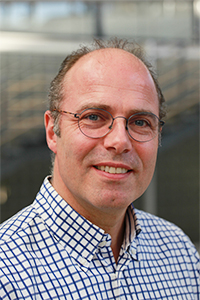 Maarten van der Zee | Project Manager | Wageningen University & Research

Maarten van der Zee, senior scientist bio-based products at Wageningen Food & Biobased Research, is currently working for almost 30 years in the field of bio-based products.
After his graduation in Molecular Sciences (MSc) at Wageningen University, Maarten joined the Agrotechnological Research Institute (ATO) in Wageningen in 1991. Since then he has been involved in biodegradation studies and obtained his PhD degree in 1997 on a thesis 'Structure-Biodegradability relationships of polymeric materials' (Twente University, Enschede). Over the years, his activities broadened to executing and managing research projects in the field of biodegradable and/or biobased products, which is still the core of his current role at WFBR. These range from short consultancy projects for SME's to multidisciplinary and multiyear public-private partnership projects, including development of a wide range of bio-based products (e.g. foamed products, self-assembling materials, agrotextiles, soil-degradable applications, etc.) and research supporting policy development and standardisation (e.g. biodegradability in different environments, biobased content).
Maarten has been involved as expert in various national and European (CEN) standardisation committees in the field of Biodegradability (since 1992) and Bio-based Products (since 2009).
Hasso von Pogrell | Managing Director | European Bioplastics

He is Managing Director of European Bioplastics since March 2009. Born in Sao Paulo, Brazil, in 1964, Mr. von Pogrell spent most of his childhood and adolescence in Portugal and the United States.
Upon completion of his education in Germany, and a two your term of military services, he studied Economics at the University of Cologne where he graduated in 1994. He began his political carries as a lobbyist in 1995, when he joined the Germany Industry Association for Optical, Medical and Mechatronical Technologies, where he showed responsible for public relations and economics. After a two-year stint as General Manager at the Federal Association of the German Medium and Large Retail Enterprises, he returned to the industry sector again. As Head of Department for Foreign Affairs at the Association of the German Construction Industry and Assistant Director of the European International Contractors (EIC), he served the construction industry for seven years from 2000 to 2007, before steering the affairs of the Association of the German Sawmill Association as its Managing Director between 2007 and 2009.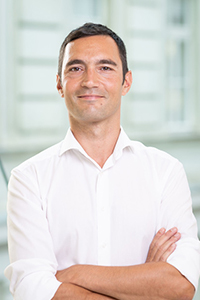 Michael Wolf | Policy Officer | DG AGRI, European Commission

Michael Wolf joined European Commission in December 2019. He is responsible for the development and implementation of DG AGRI's bioeconomy and forestry research and innovation strategy. Before joining the European Commission, Michael worked in different positions for the Austrian Ministry for Agriculture and Environment, inter alia as deputy head of unit for the plant production sector in Vienna and as Attaché for agriculture in the Permanent Representation of Austria to the EU in Brussels.
He holds master degrees from the University of Natural Resources and Life Sciences (Vienna, AT) and the Lincoln University (Canterbury, NZ).